Sale!
Car Bluetooth Receiver AUX
$16.99 – $18.99
This car Bluetooth receiver can be connected to non-Bluetooth car audio systems, home stereos, speakers, wired headphones via the 3.5mm AUX adapter. And it with a Bluetooth 5.0 chip for stable connection / fast transmission / wide signal range. Just pair it with your phone and start listening to your favorite music!
The working time of this aux Bluetooth adapter is up to 16 hours when making calls or playing music. And it takes only 2 hours to fully charge the device by using a fast-charging cable (Included in the package).
A built-in microphone and one "M" button to answer / redial / hang up / reject calls help you make hands-free calls. And the Bluetooth audio adapter supports broadcasting voice notifications from the existing navigation App. You don't have to look down at the phone on the move. Make sure you drive safely!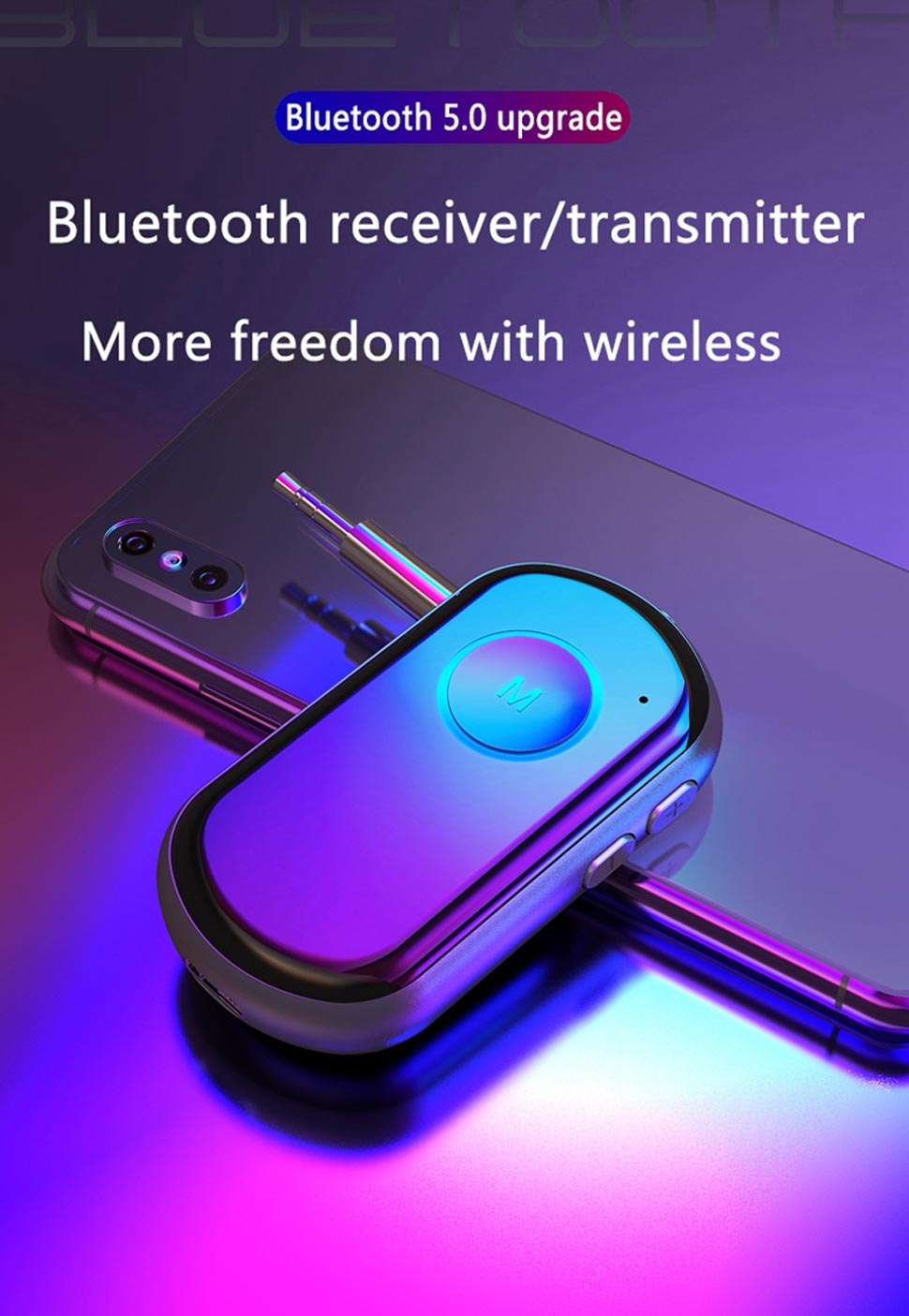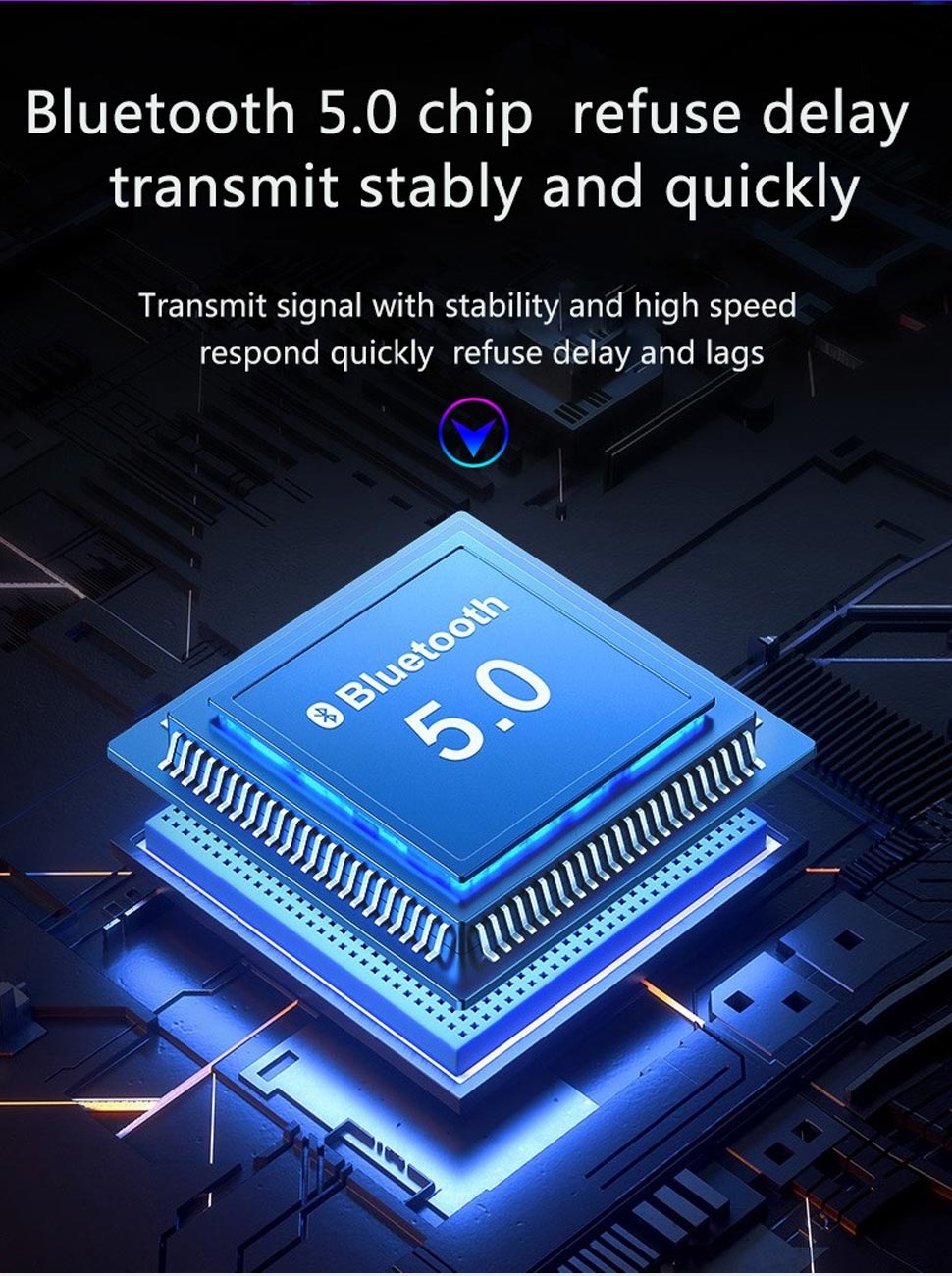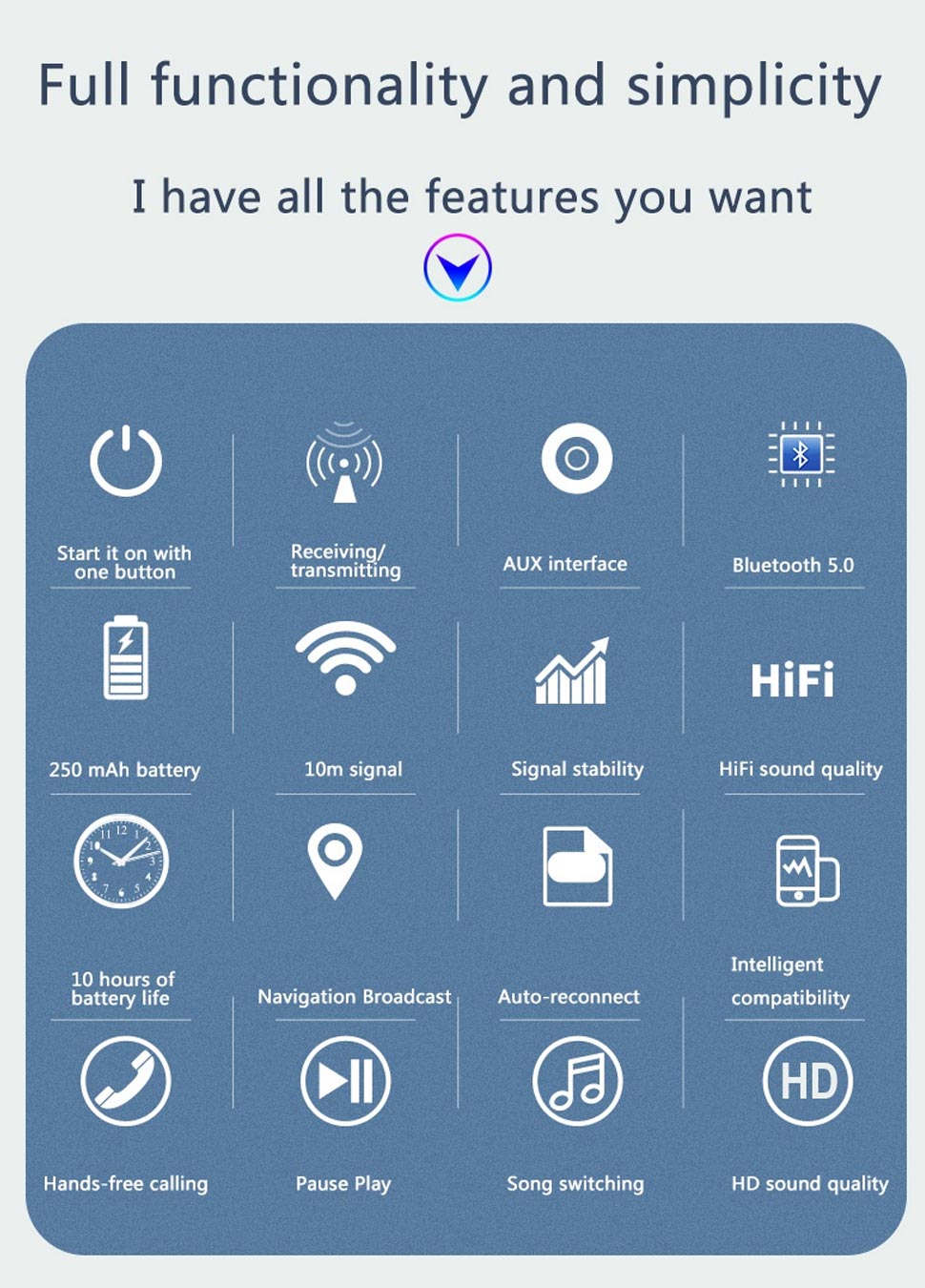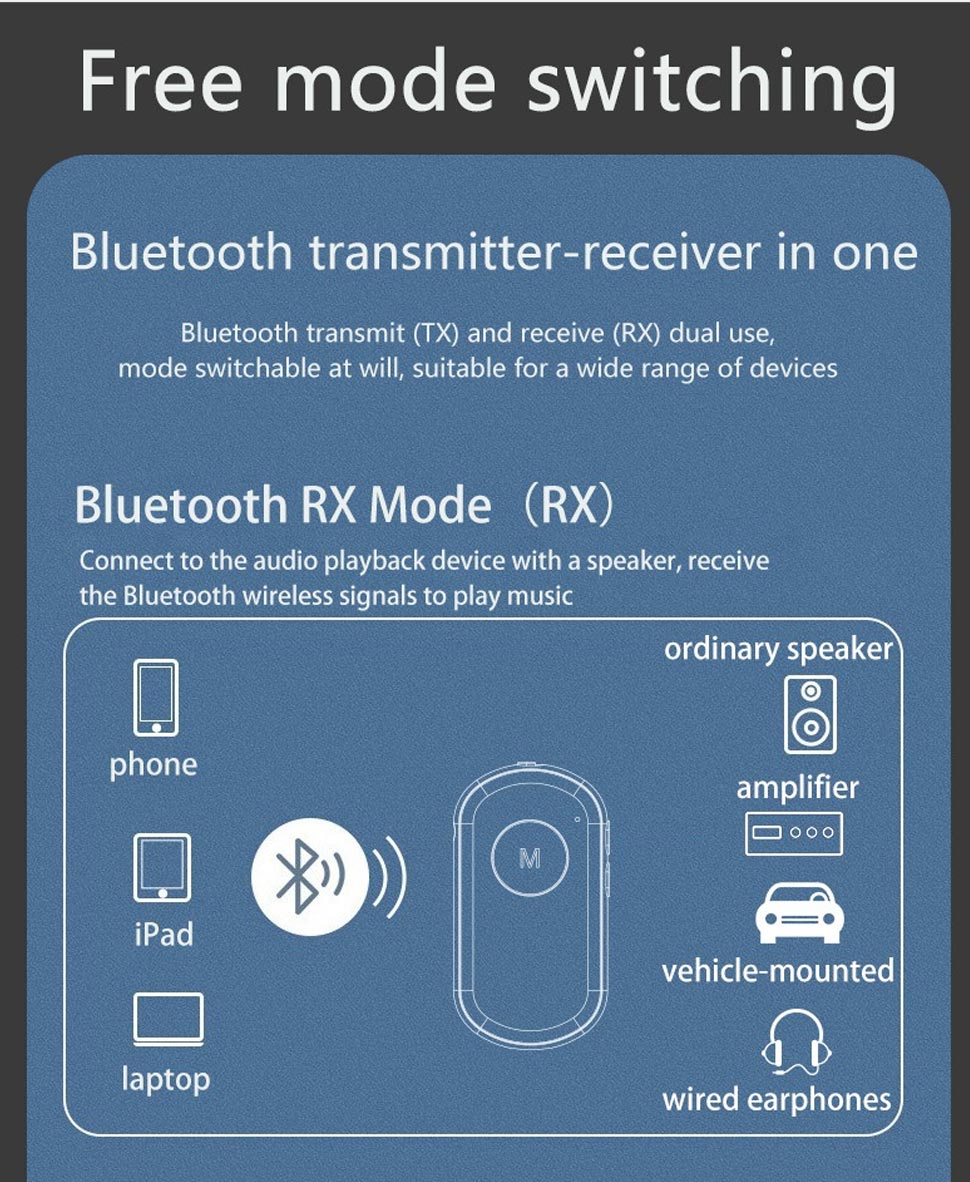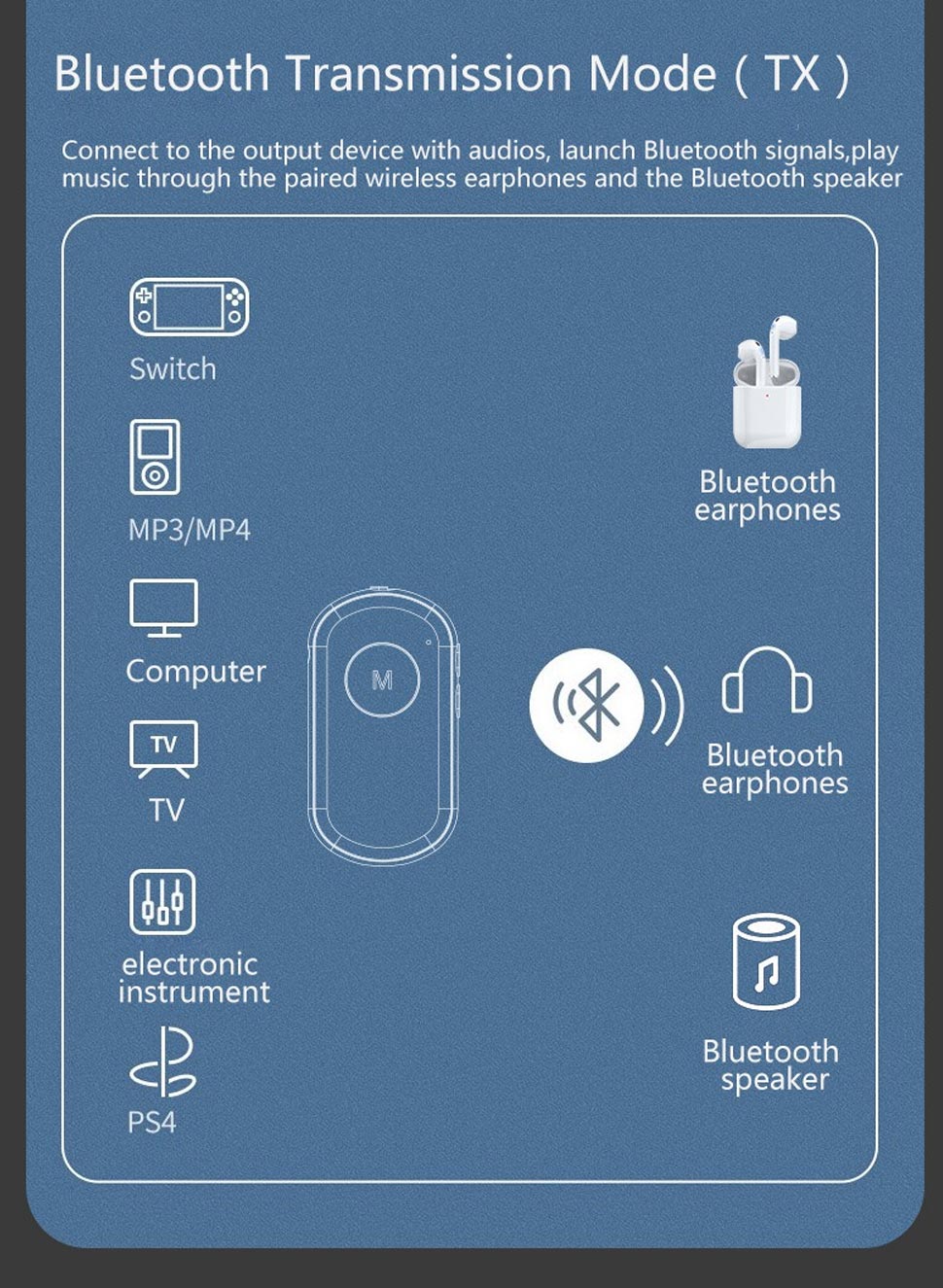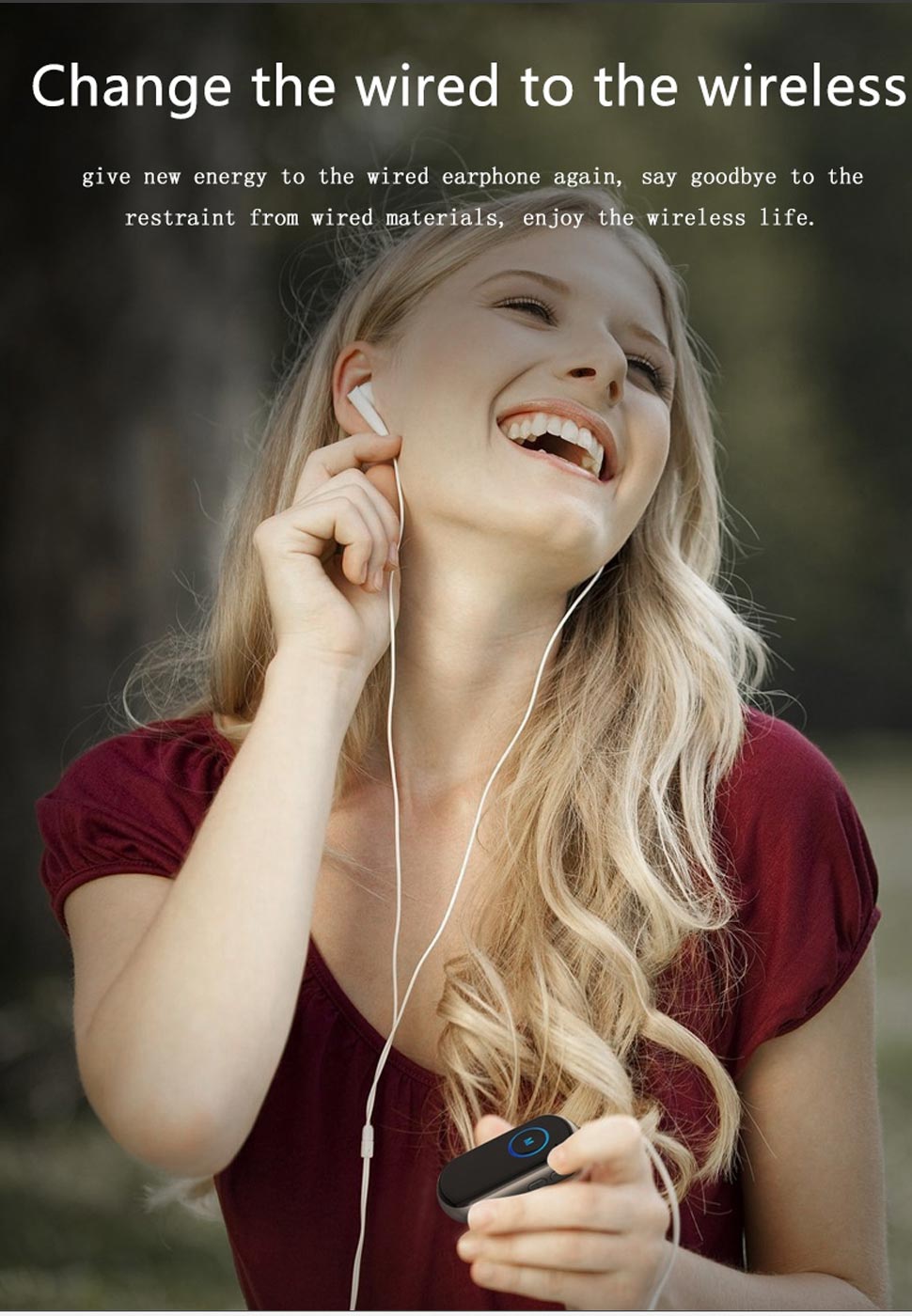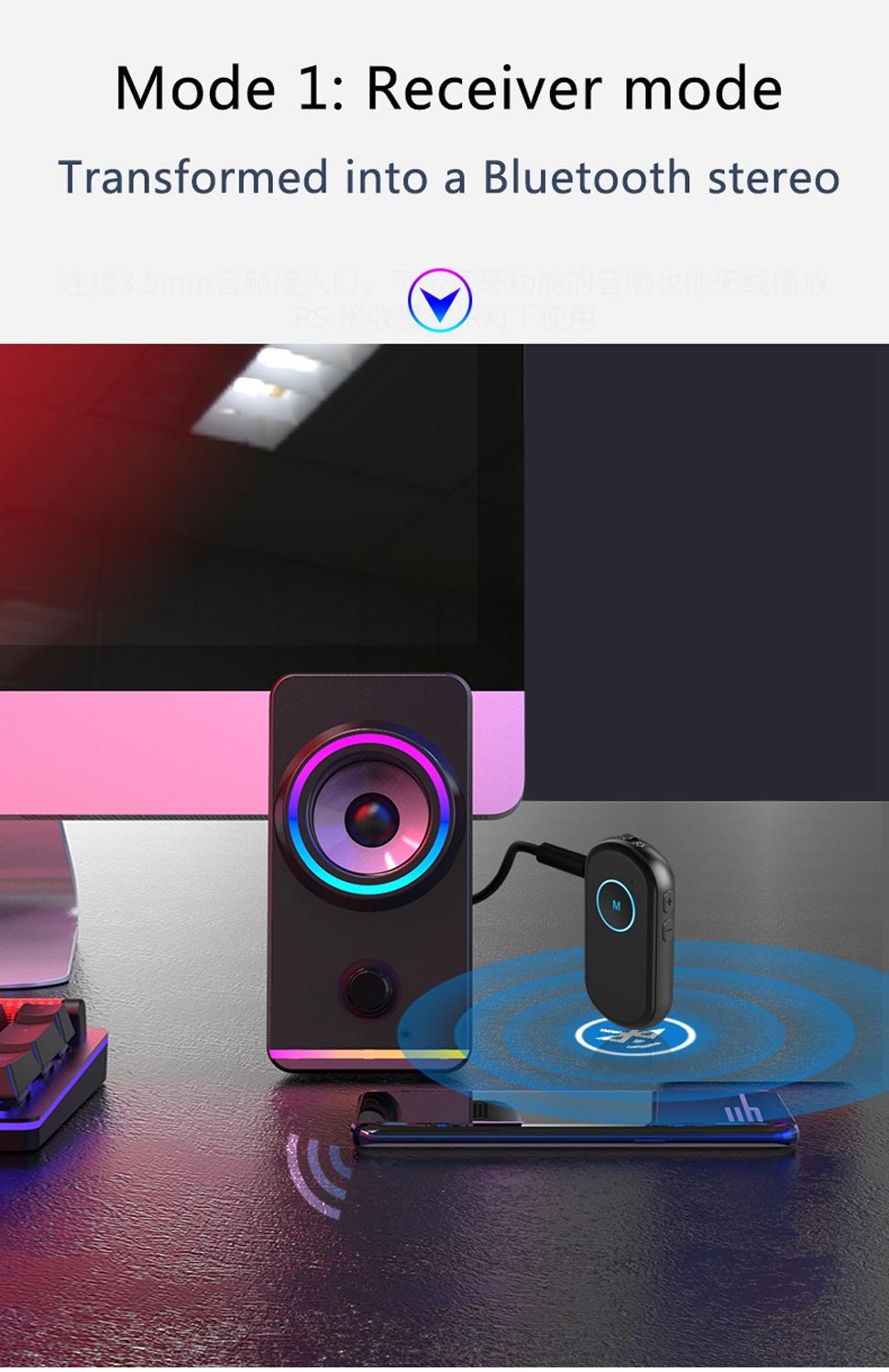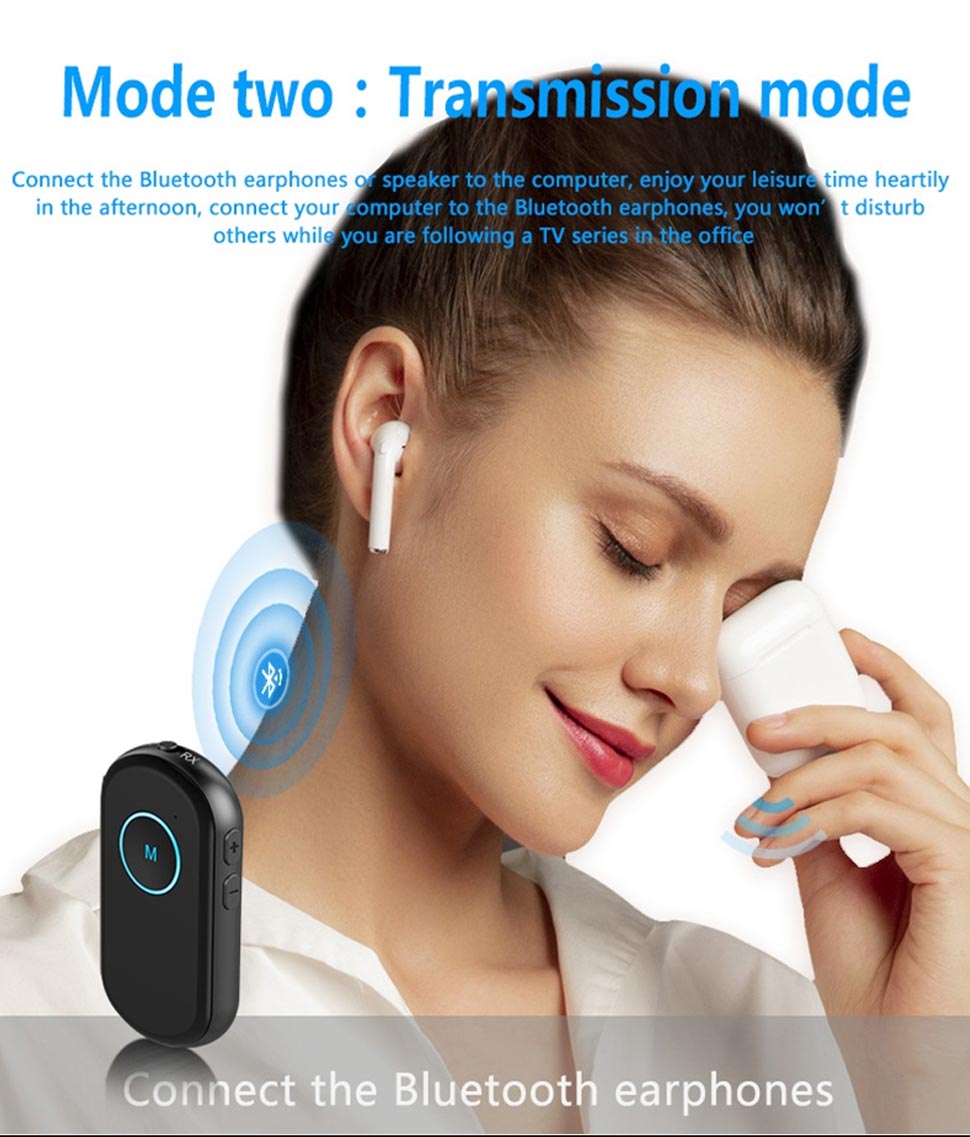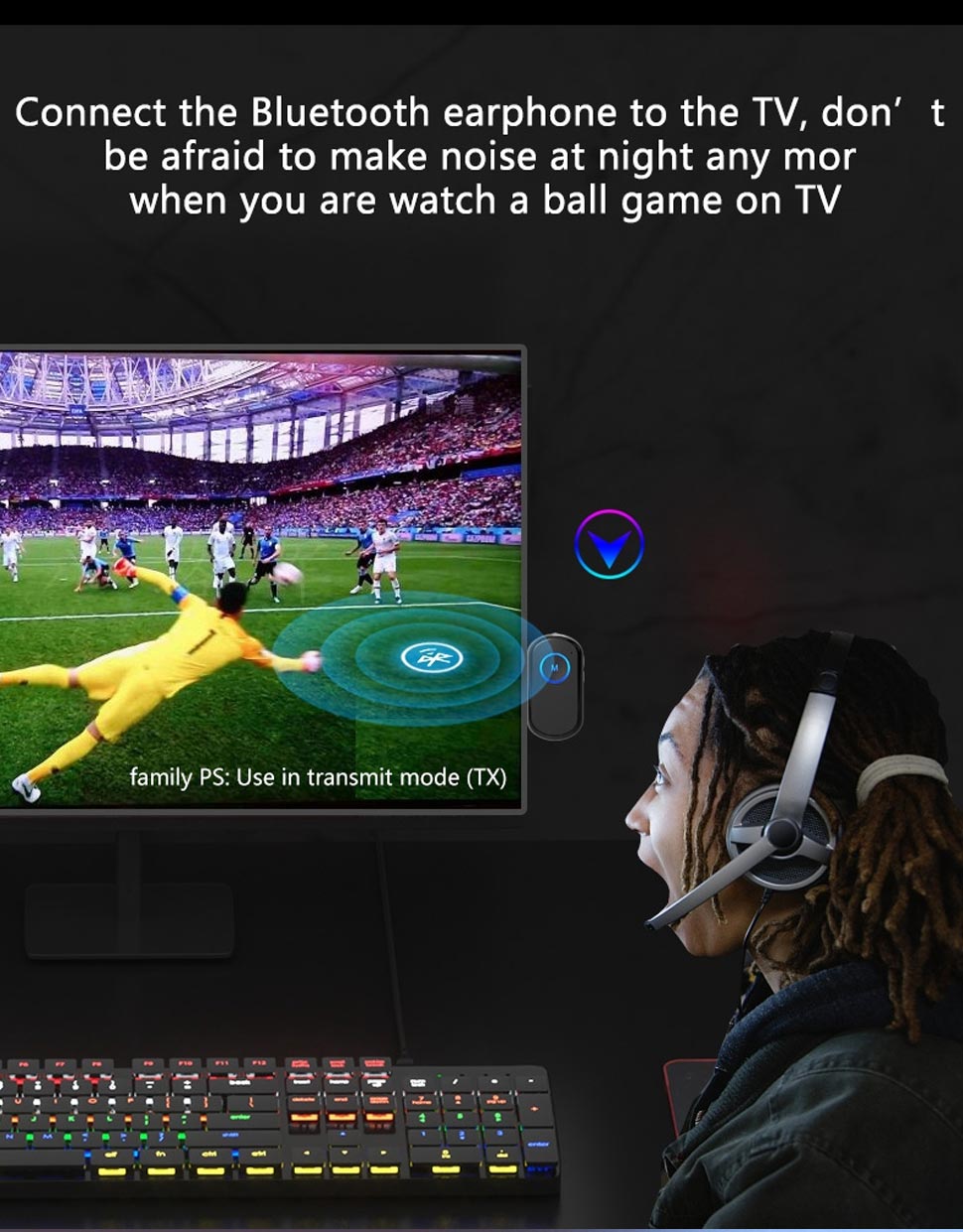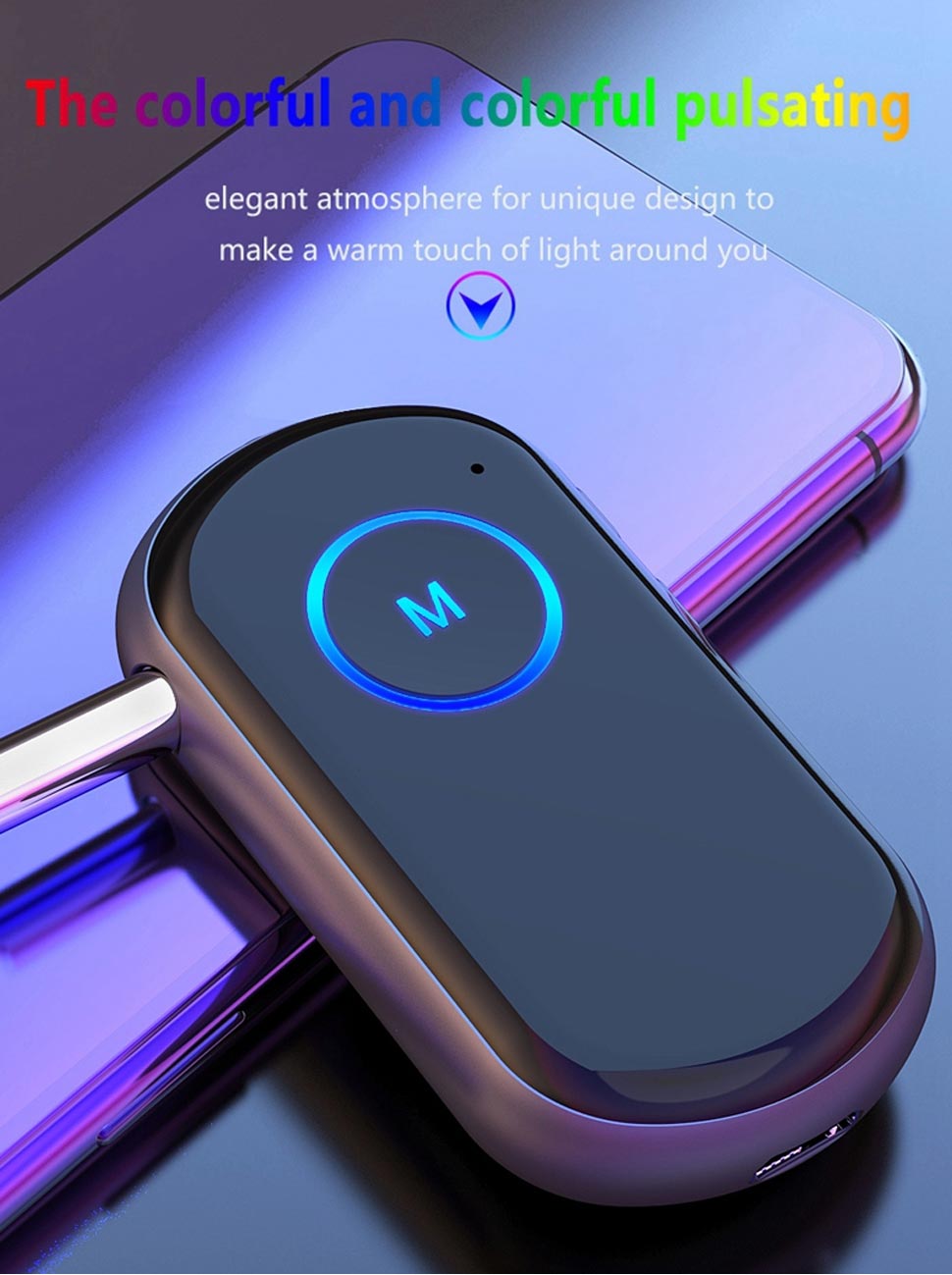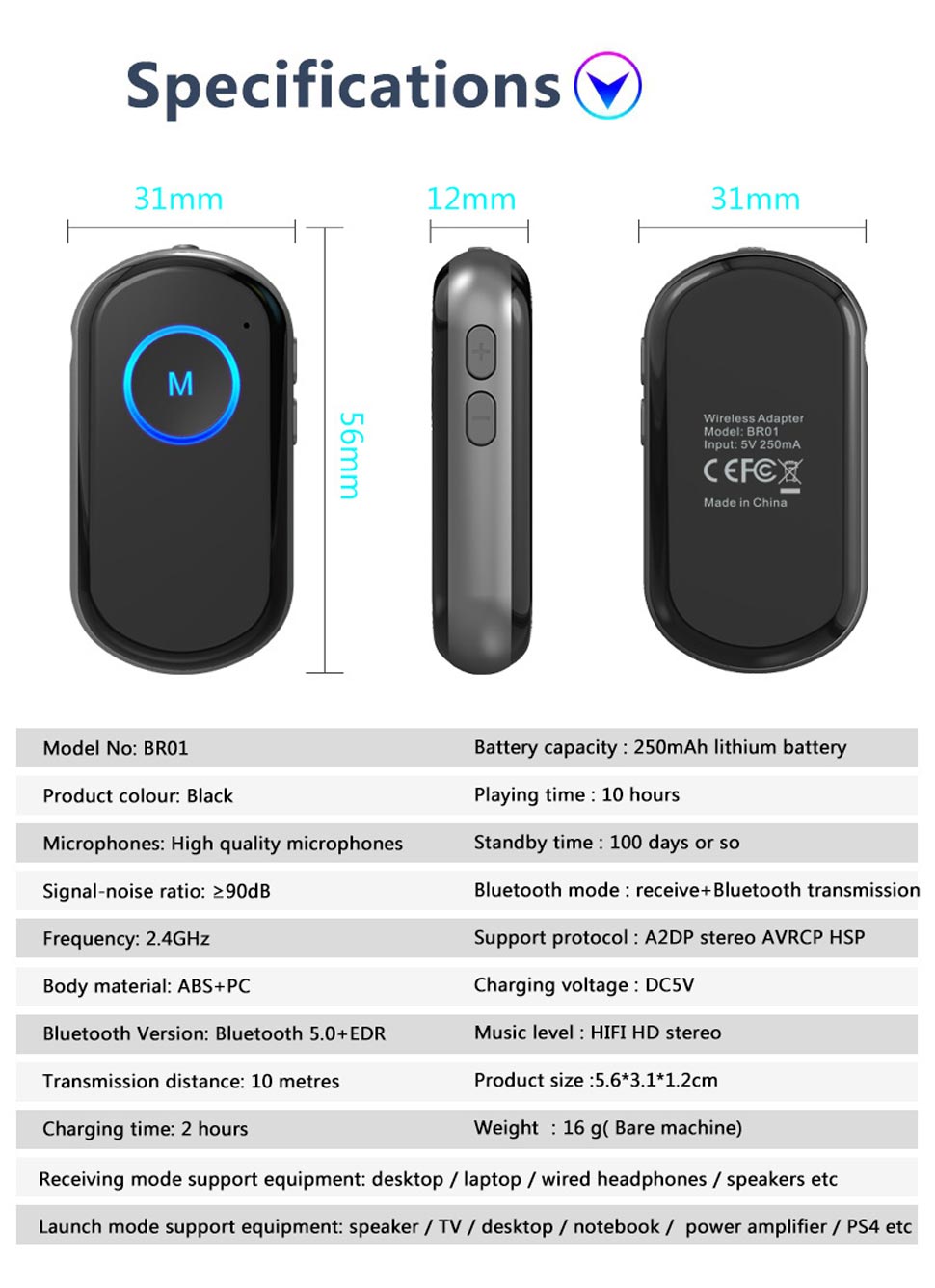 13 reviews for
Car Bluetooth Receiver AUX
---
01 Customer(s) recommended this item
Reviewed by 13 customer(s)
Usually I don't write reviews but this item is amazing. I have gone through 3 apple aux cords that cost me 30 dollars each. I finally don't have to connect an aux to my phone. It's super convenient. Unfortunately not everything is perfect. The only downside to this item is it makes a high pitched constant buzz when driving and gets worse when you accelerate. Just don't use it while it's charging or it gets annoying. I still gave it five stars because I don't think it was worth taking it off for such a simple thing that I should've expected…

It's very simple to connect with my iphone and the play/pause controls work well. i have it connected to my pa system to stream music at home. works beautifully… until i try to make a voice command. I'd prefer not having a built-in microphone. I don't need audio going both ways on this thing. i'd prefer the option to use my phone's built-in mic. That's a small-potato complaint that doesn't affect me much when using the device so i'm still giving it four stars.

I had purchased an aux to c cable adaptor and was hopeful it would allow me to use my phone to listen to music in a vehicle without Bluetooth capabilities. Unfortunately the connection was poor and the music would stop playing every 30 sec or so. Very frustrating. So I purchased this and it's been amazing!!! Super easy to set up and very easy to use. Sound quality is terrific. I'm careful with how I spend my money so it was kind of a big deal for me to purchase a second one to leave in my work truck. Couldn't be happier with this little gadget and am thrilled to be able to listen to my music. Thanks for this great product!

I got this because phones are slowly phasing out the presence of an aux port, but I still carry all of my music on my phone. You do have to turn it on every time you re-enter the car, but it does automatically connect to your phone if Bluetooth is already on.

When I read that I thought it meant a two device limit which is fairly normal and I didn't mind at all. They mean that it can actively connect to both devices and sound priority is easily changed back and forth. Amazing product.

I've finally entered the modern era of phones without headphone jacks, so needed some way to connect the audio to my ancient car. This was super easy to set up, paired with my phone right away, and pairs immediately every time I turn it on. Love that it has the auto shut-off in case I forget to turn it off when leaving the car. I've been using it for a couple weeks now and haven't had to recharge yet, but charged quickly when I first got it, and I appreciate that it uses the now-standard USB-C cable. It's small and simple and exactly what I was looking for.
Please
login
to post questions