$34.99 – $38.99
Car TPMS Tire Pressure Sensor USB Solar Charging Psi Bar Tyre Pressure Monitoring System Security Alarm With External Sensors. Suitable for many kinds of cars, Suitable for Cars, ORV, SUV, MPV, Minibus, Wagon, etc.
Description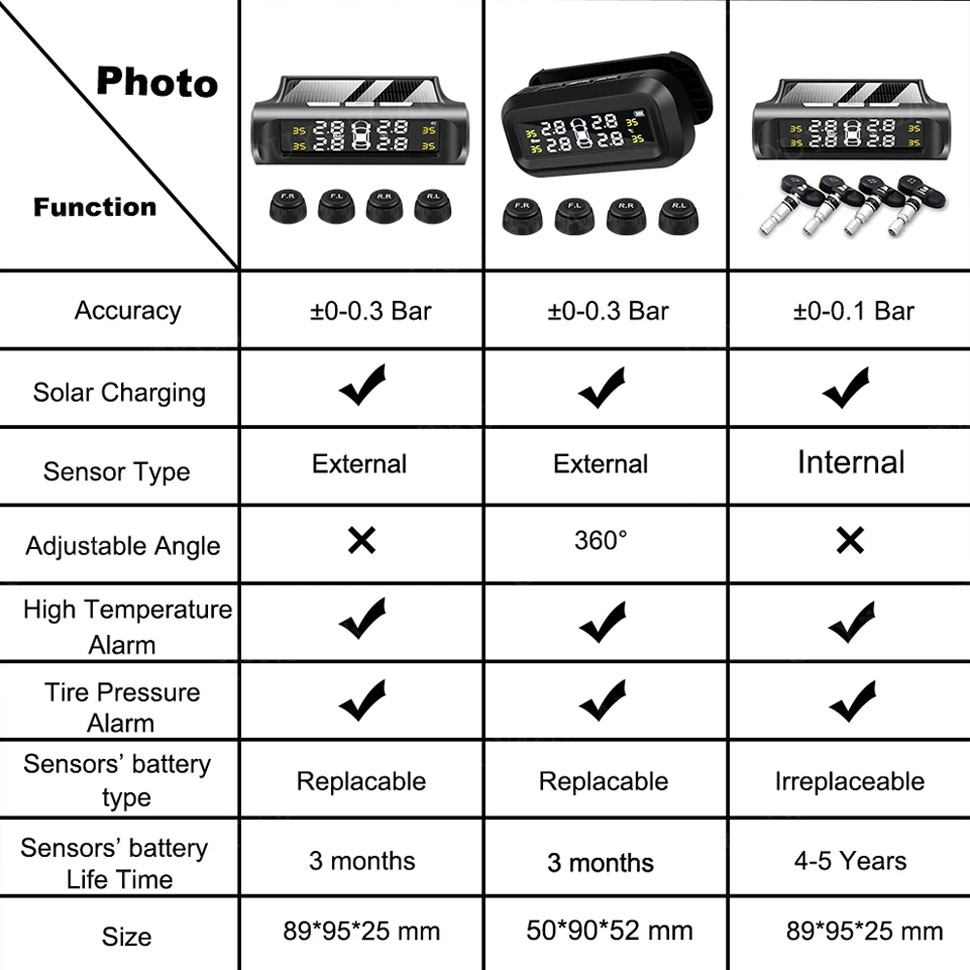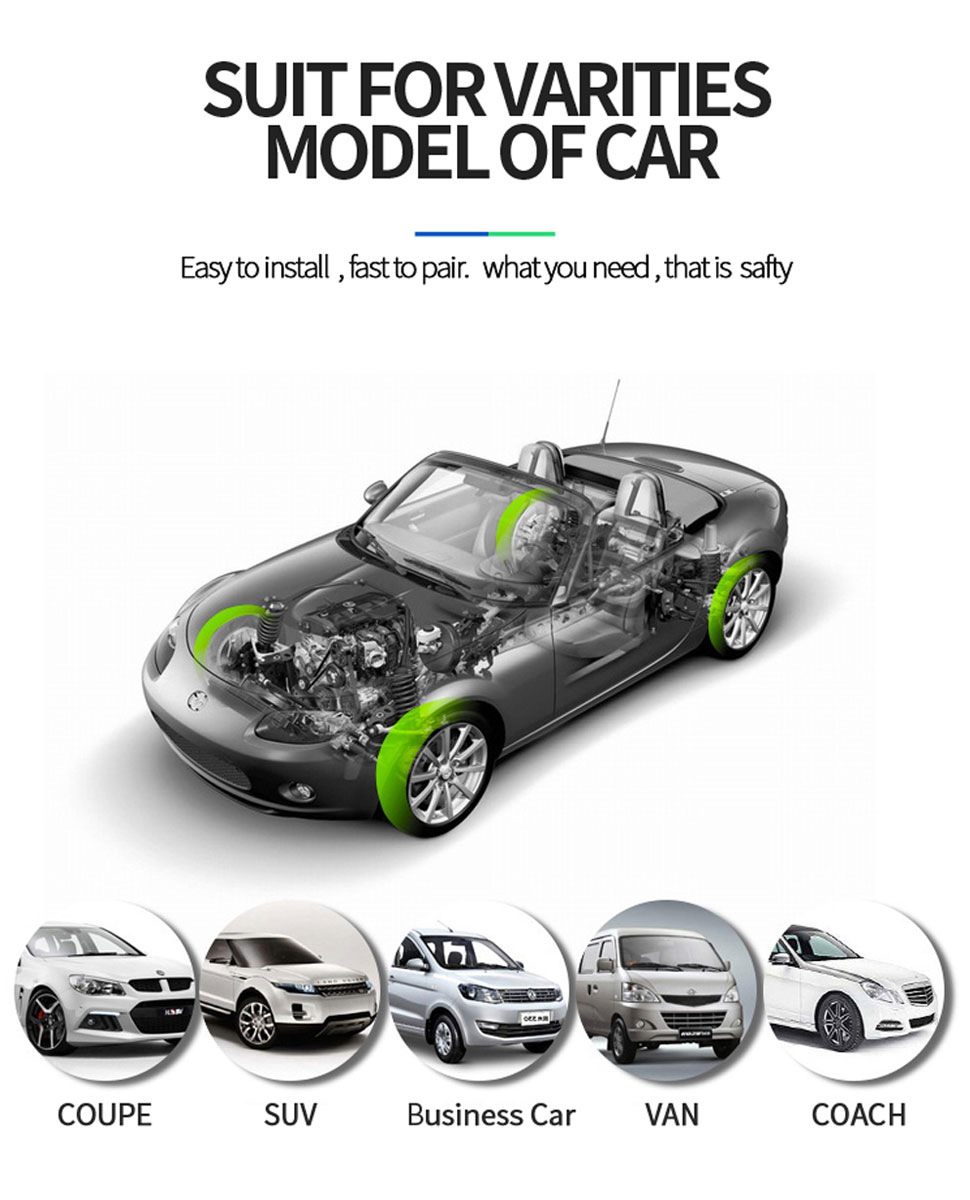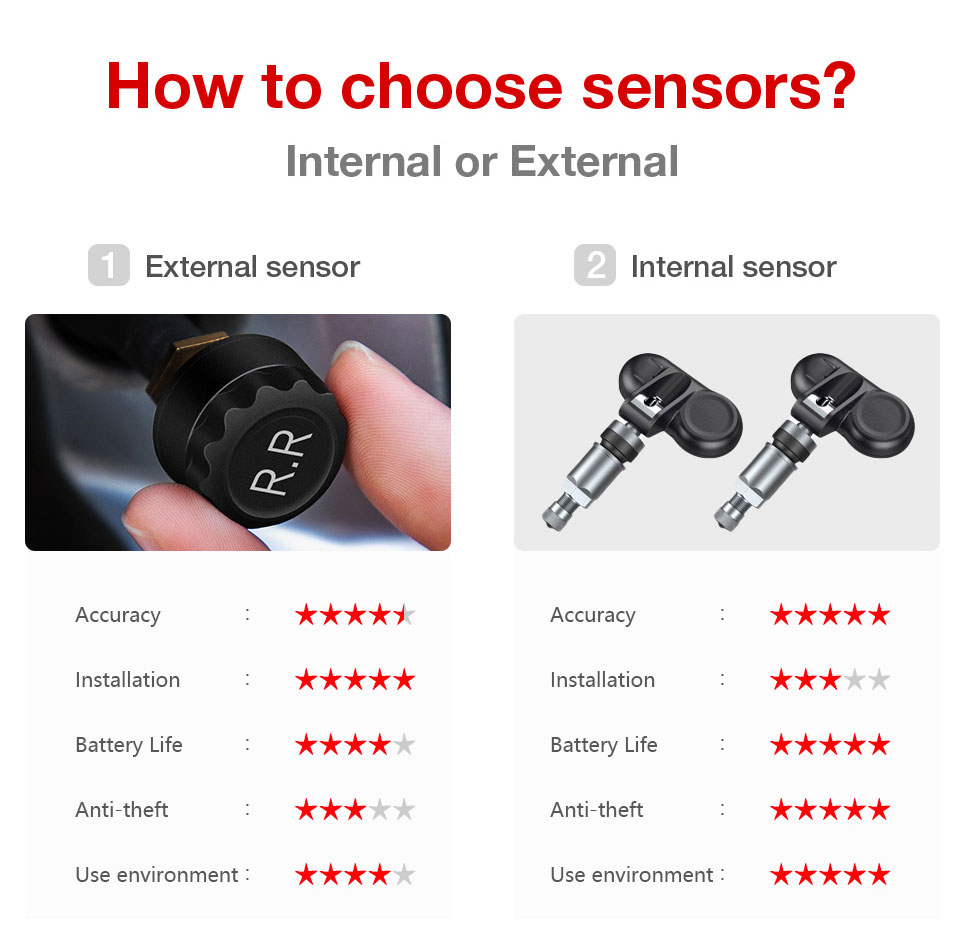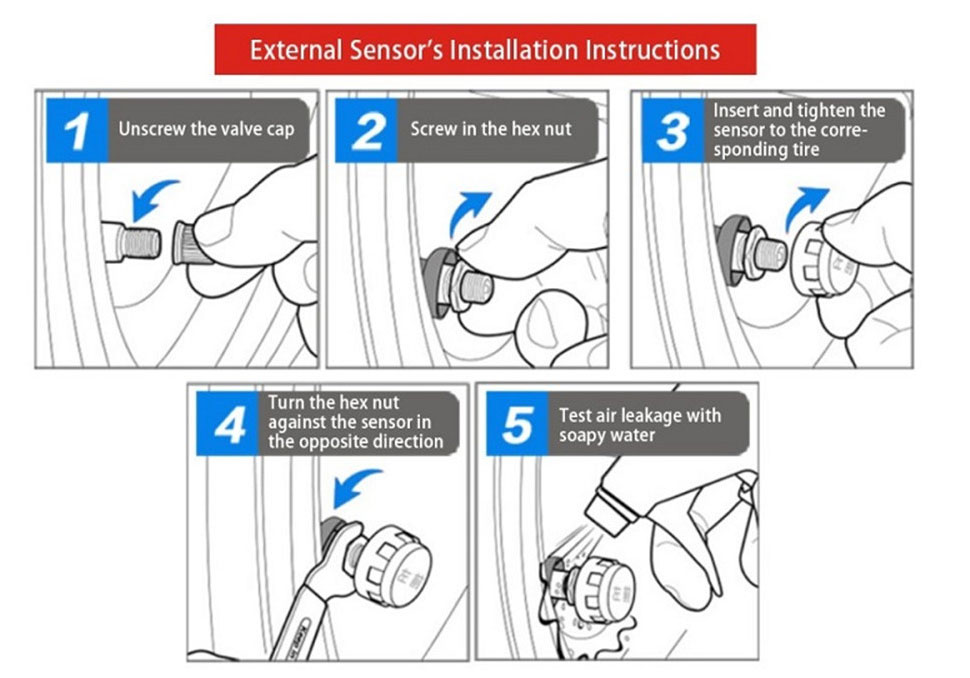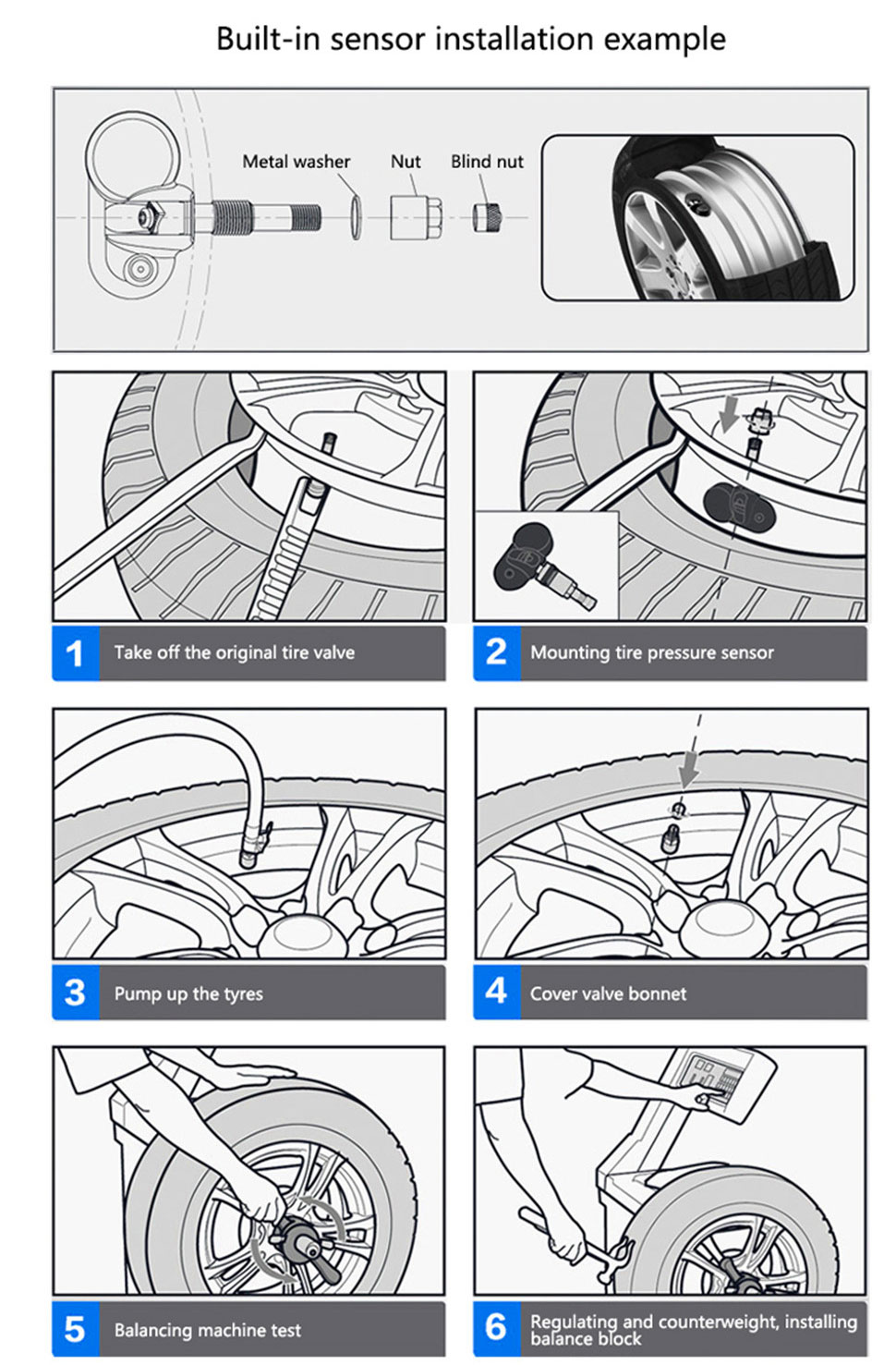 12 reviews for
Car TPMS Tire Pressure Monitoring System Built-in Sensor
---
0 Customer(s) recommended this item
Reviewed by 04 customer(s)
I am pretty impressed with this thing. I honestly didn't expect it to work so well. All 4 sensors synced up easily. Programming the low and high-pressure warnings following directions worked well. The only thing I'd change would be to be able to set the high-pressure warning above 85 or to be able to turn the high-pressure warning off. If you have 80 or 83 psi tires(measured cold) they will increase 5 or 6 pounds when they are warm and will set the high-pressure warning. The solar panel charges it well. After initial charging with the USB cable it has maintained its own charge for a month now.

I am using on my C class RV and it worked perfectly. I had a blowout weeks before this purchase so this I felt was a good idea. It is nice to see the tire pressure in real-time. I am very happy I purchased this tire pressure system.

Easy to install and works great. I put these on my RV and the signal transmits to my truck just fine. The features are nice you can set a minimum and maximum warning, it shows the temp as well and the solar frees up a USB for other devices.

easy to use. Just plug and play. It helps me to figure flat tire before I get into accident last week. Will recommend this product to somebody whose car doesn't have tire pressure detector.

This system is a great value for the price. With it being solar powered I didn't have to run ugly wires or take my dash apart to install it. It was very easy to setup but make sure that you have the sensors installed before you balance them, because the size and the weight could cause a vibration.
Please
login
to post questions