Sale!
Car Wash Sprayer with Soap Dispenser
The car wash sprayer with soap dispenser and car wash hose nozzle has 8 spray patterns. New design technology can concentrate water pressure at a point, spray distance up to 6-10 meters. Moreover, the car wash foam sprayer gun has 8 types of spouts, which can spout water in 8 patterns for different uses, and the spray nozzle for the garden hose fulfills your different needs—such as washing cars and showering pets.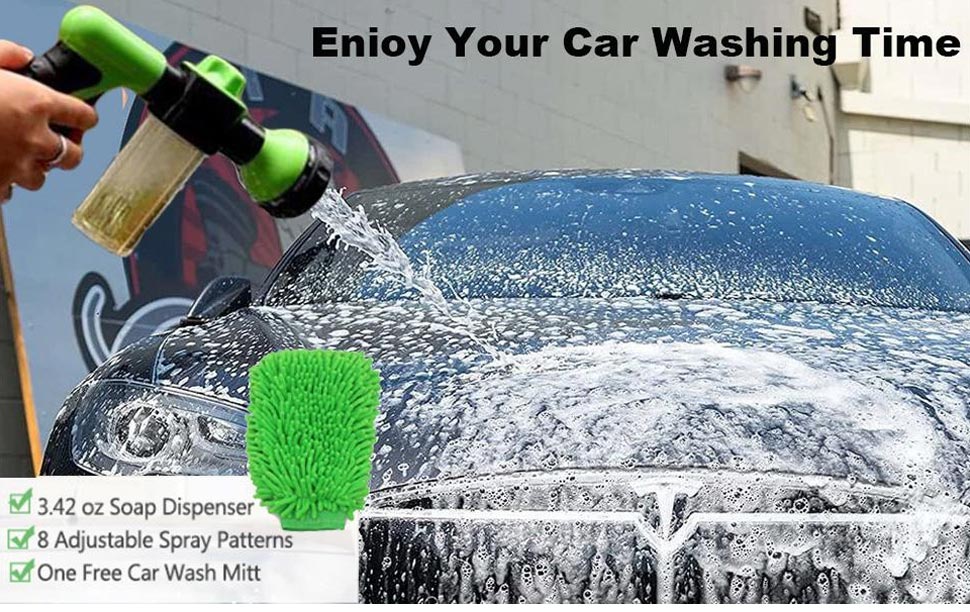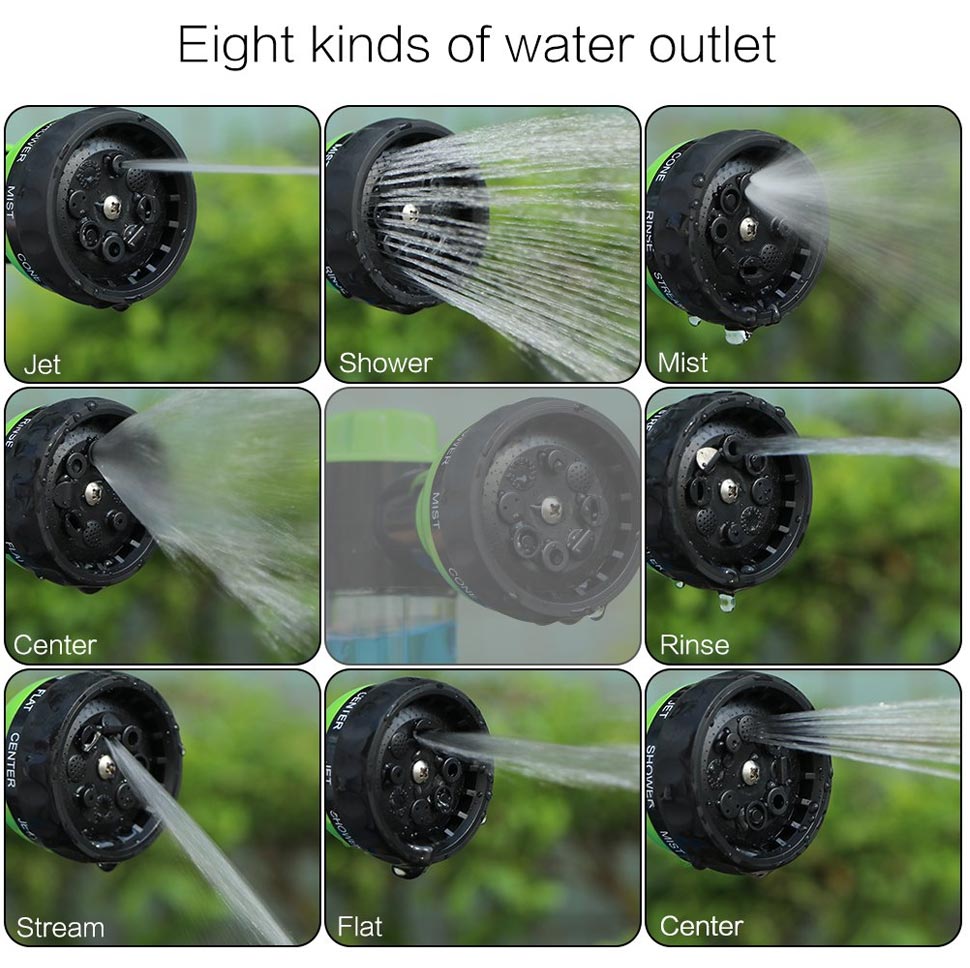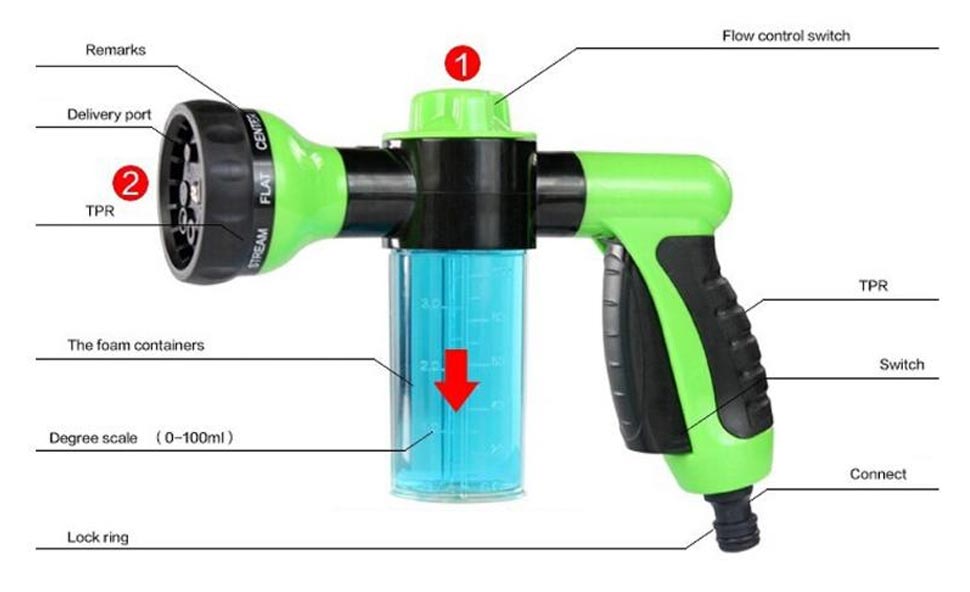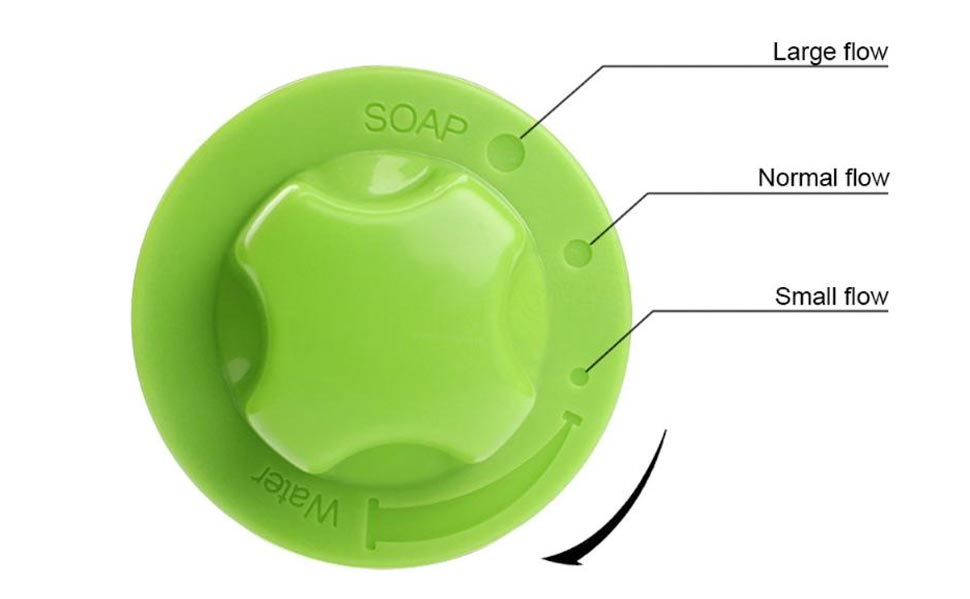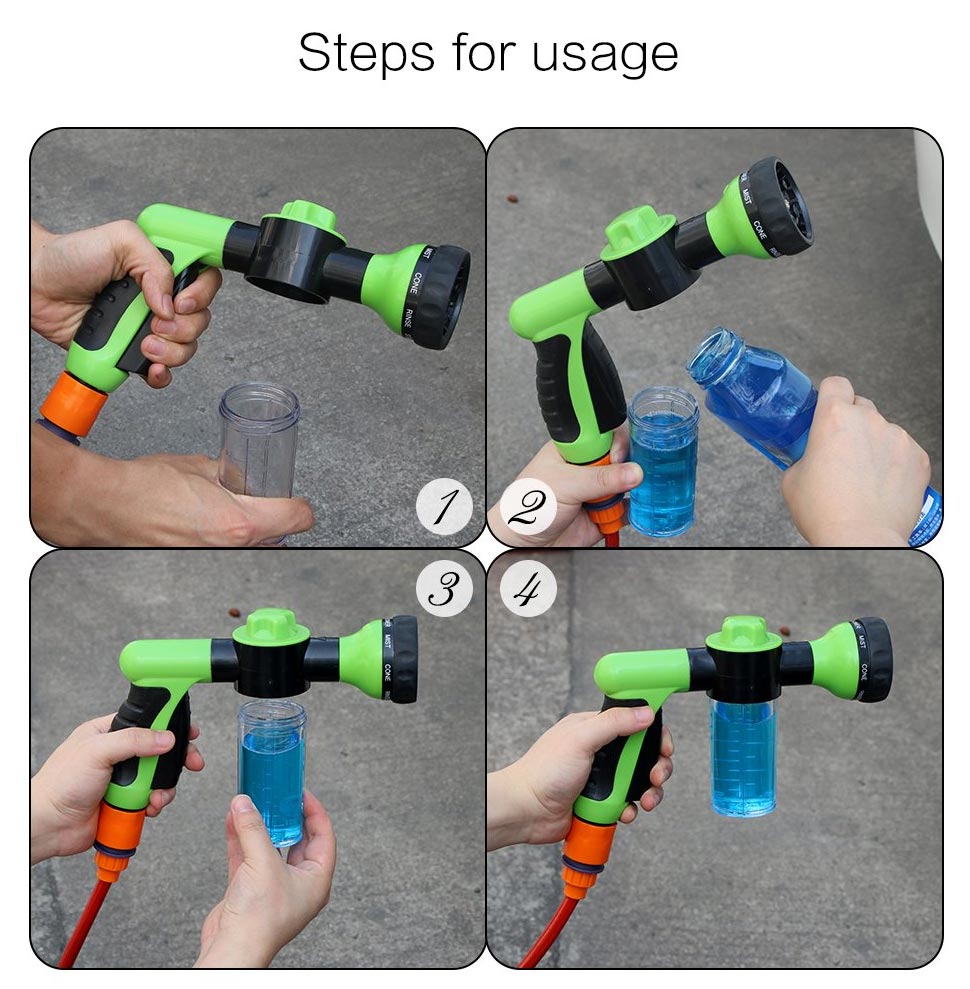 5 reviews for
Car Wash Sprayer with Soap Dispenser
---
0 Customer(s) recommended this item
Reviewed by 05 customer(s)
It pretty basic plastic build sprayer head with soap dispenser. It is for sure not for high pressure washer, it just has a quick connect screwed in (which is not high pressure). I removed the quick connect and used one from the system I'm using. You can also just remove the quick connect and attach it directly to your hose. I needed a sprayer for liquid fertilizer. It works and you can set the ratio but it still uses a lot even on lowest setting (just dilute it prior). Using it for car wash (microfiber glove included) should be ok as well, if you use concentrate just dilute it a bit more before filling it in the soap bottle. For my purposes I'm ok with the low price and what I got for. If you need one which can mix super accurate you need to pay 3 times the price and choose another professional one.

My kids got me this for Mother's Day. Every time I wash the dog, I say that I need a third hand to hold the dog while I'm trying to get the shampoo and rub it on him. My daughter saw something like this on an infomercial and thought it'd be the perfect thing to help me. Oh man, was she right!! This thing is a lifesaver!! I was able to wash my dog in half the amount of time and I feel like he's cleaner than just using a cup in the bathtub. I'm thrilled at how much time I'm saving. I no longer dread having to give my dog a bath. This thing is actually fun and easy to use. My daughter said that she chose this one because it looked very sturdy. She said that some of the other ones she found looked cheap and flimsy. I agree with her that this sprayer is well made. So far, I've only used it on the dog, but I'm going to try it out when I wash my car next weekend. I'm very happy with this timesaving tool.

Used this for the first time yesterday and wow! I should start this review with the 'before'… 2 german shepherds, both that think bath time is play and run away from the water hose time. 45 minutes each to clean, as can't do both together as they chase the water and avoid the soap. After about 30 minutes of playing chase and me running around the yard after them, they realize oh I like this lol. Top it off I was as wet as them. To the 'now'… from setup (keeping in mind first time using and includes drying time) I was done in 45 minutes for both and was dry 🙂 I started with the plain water (which I will probably skip next time) which was the normal. The soaping they both enjoyed! And since soap was all sudsy they both enjoyed the lather up and stayed still! Rinsing was a breeze. I used alot less soap as there was no waste from the running around. Not sure about the durability yet, but I doubt I will have any issues due to the low pressure and ease of use for my application. I may even get this as a gift for my family members with pups

Foams up nicely Picked this up to get the whole car foamy with soap at once before I start using the wash mitt. Works great and seems to use less soap then placing it in the bucket, though I did still put a little in the bucket when I started with the mitt. Remember to always wipe in the direction wind travels across the car with the mitt so you don't end up with swirls!

It is easy to hookup to our garden hoses. No leaking. It has pretty strong water pressure. All parts seems sturdy and durable. The build-in soap dispenser works well that I just put the detergent into the bottle snd adjust the amount of foam by the rotary switch. The microfiber mitt is very soft and super absorbent. It makes car wash so easy and convenient.
Please
login
to post questions
Question:

Is foam washing a car better?

IVOOE-JO
25-Oct-2022

Answer:

Well, if you use foam you get more contact time on your car – the soap stays in contact for longer, creating better results.

Question:

Are foam guns worth it?

IVOOE-JO
25-Oct-2022

Answer:

Using a foam gun as a form of pre-washing a car is a fantastic way of getting a base layer of suds applied in a very short period of time.

Question:

Does foam spray car wash work?

IVOOE-JO
25-Oct-2022

Answer:

Snow foam is an essential pre-wash, improving car wash results and keeping your finish brighter for longer.

Question:

Can you use any car wash in a foam gun?

IVOOE-JO
25-Oct-2022

Answer:

All Chemical Guys soaps except Rinse Free are engineered for use with a foam cannon or foam gun.

Question:

What do you put in a car foam sprayer?

IVOOE-JO
25-Oct-2022

Answer:

Put 3 to 4 ounces of foam soap into your Foam Cannon reservoir, and fill the rest with water. Shake well to mix the soap into the water.

Question:

Which is better foam gun or foam cannon?

IVOOE-JO
25-Oct-2022

Answer:

Whereas a Foam Cannon will lay down a thick shaving-cream-like layer of white foam over the entire surface, the Foam Gun with a water hose simply does not have enough water pressure to create such a thick foam, but it will still cover the surface in thick suds to help loosen and lift dirt more easily.

Question:

Does snow foam actually work?

IVOOE-JO
25-Oct-2022

Answer:

Snow foam helps your car washing routine by partially breaking down dirt on your car's paintwork, wheels, and other surfaces, making it much easier for your regular car shampoo to finish the job.

Question:

How long does snow foam last car?

IVOOE-JO
25-Oct-2022

Answer:

You simply spray the car until it's coated in foam, leave it for five-minutes, then return to rinse it all off with the regular lance back on your pressure washer.

Question:

What is the best way to wash your car?

IVOOE-JO
25-Oct-2022

Answer:

Use a hose without a nozzle and let the water flow over the car from top to bottom.