Sale!
Car Wash Sprayer with Soap Dispenser
The car wash sprayer with soap dispenser and car wash hose nozzle has 8 spray patterns. New design technology can concentrate water pressure at a point, spray distance up to 6-10 meters. Moreover, the foam gun has 8 types of spouts, which can spout water in 8 patterns for different uses, and the spray nozzle for the garden hose fulfills your different needs—such as washing cars and showering pets.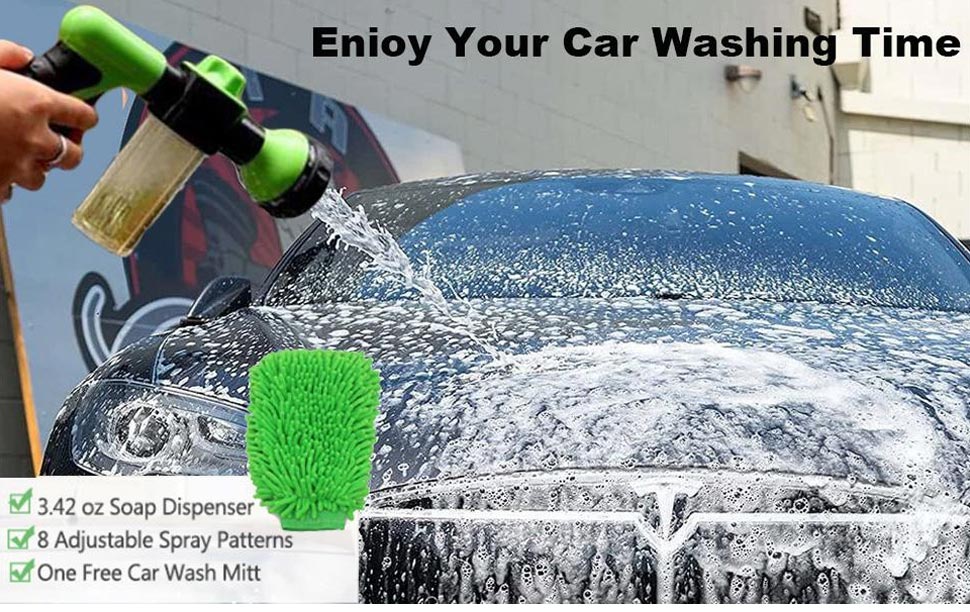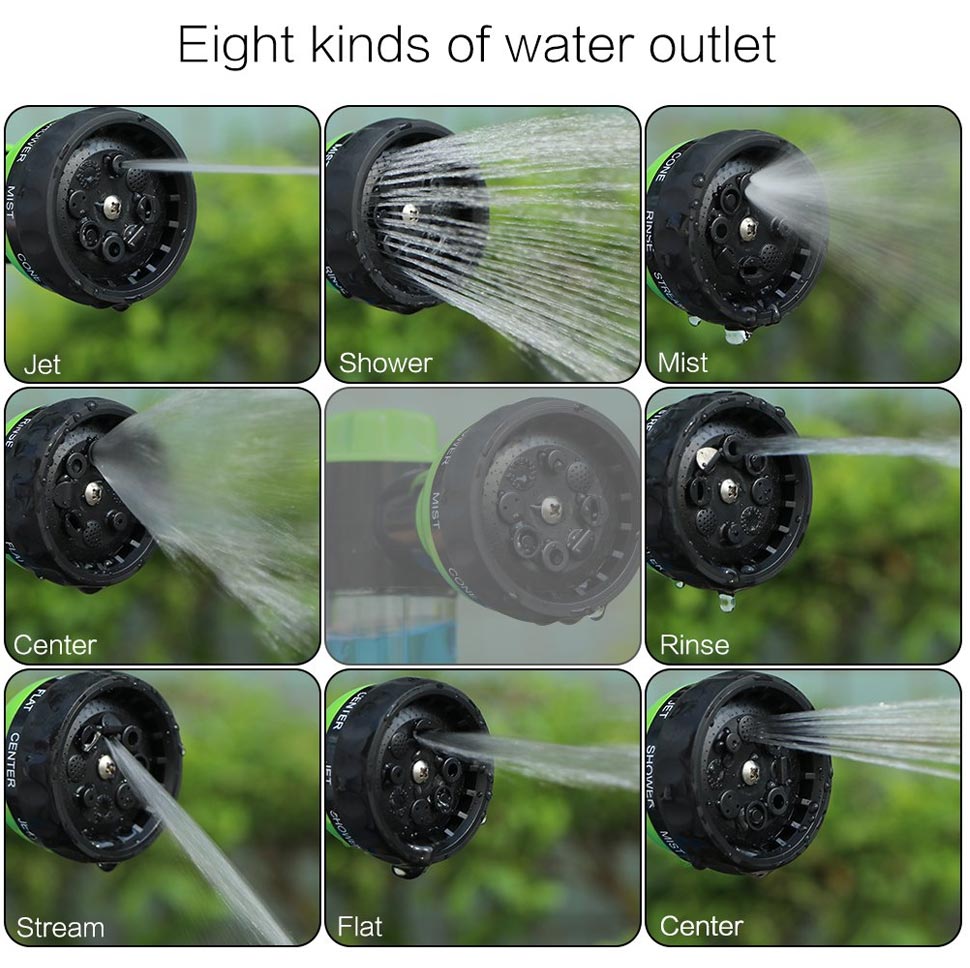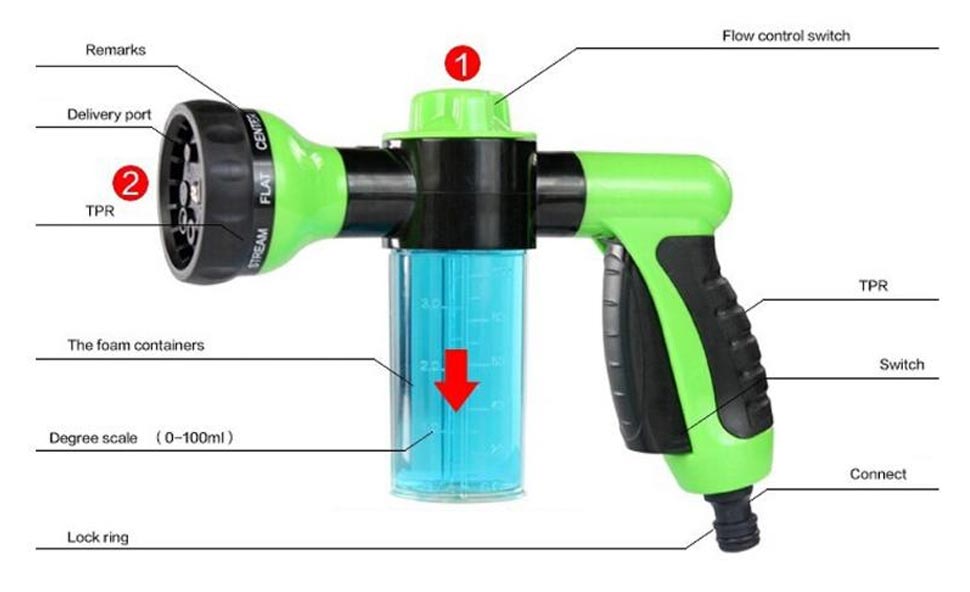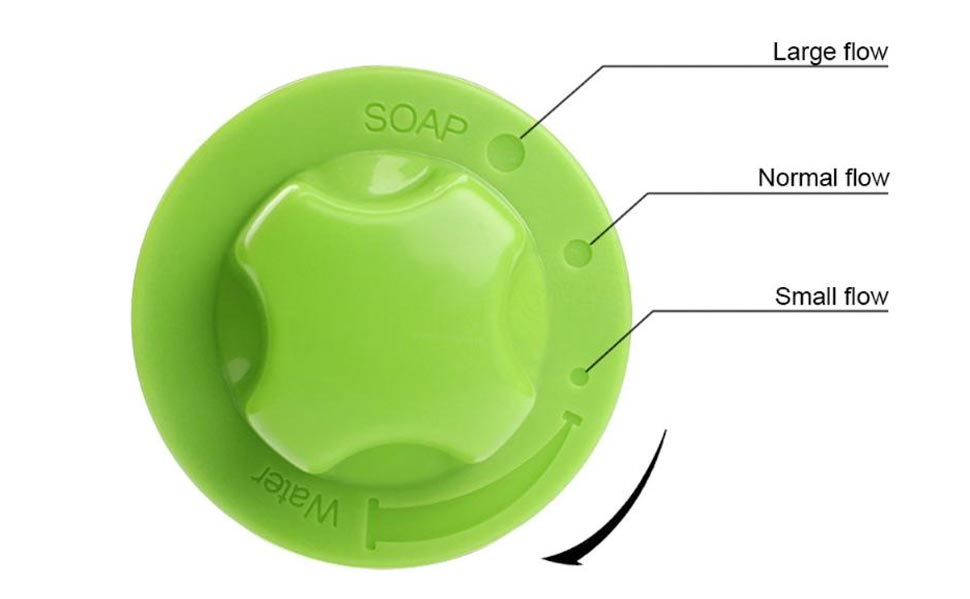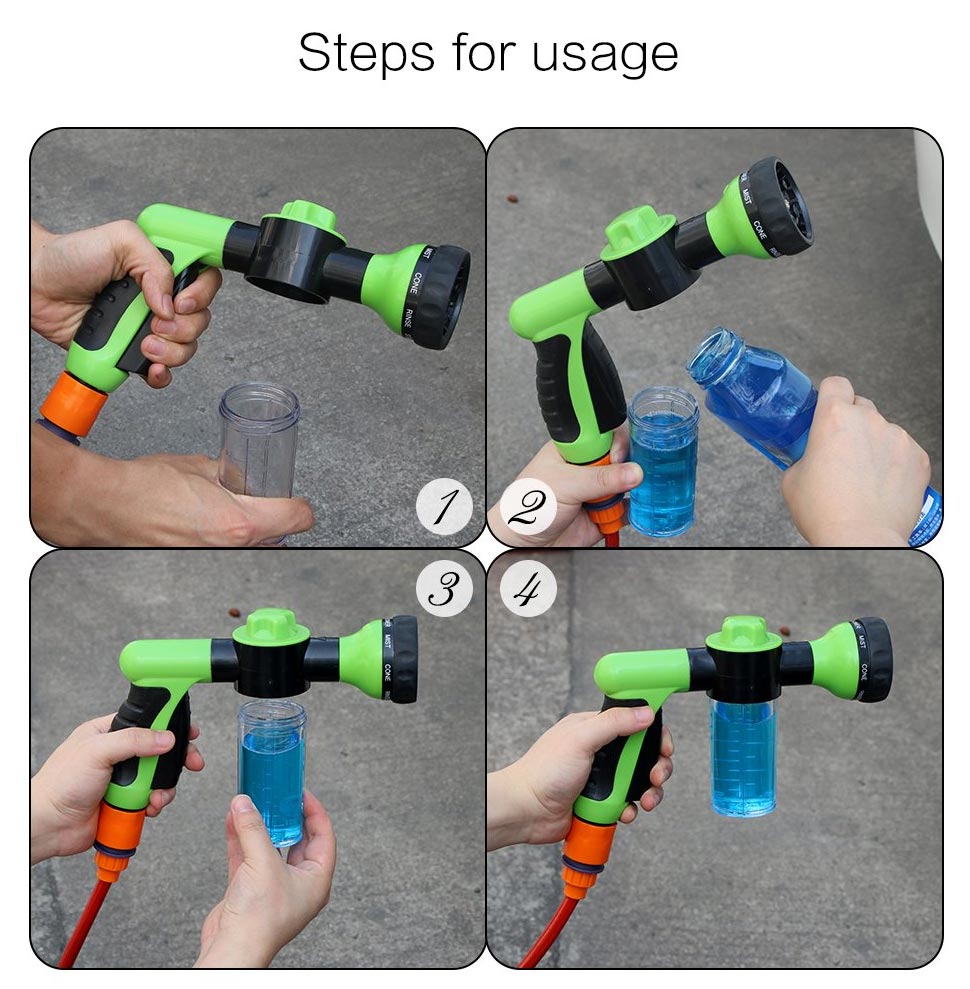 12 reviews for
Car Wash Sprayer with Soap Dispenser
---
0 Customer(s) recommended this item
Reviewed by 11 customer(s)
It pretty basic plastic build sprayer head with soap dispenser. It is for sure not for high pressure washer, it just has a quick connect screwed in (which is not high pressure). I removed the quick connect and used one from the system I'm using. You can also just remove the quick connect and attach it directly to your hose. I needed a sprayer for liquid fertilizer. It works and you can set the ratio but it still uses a lot even on lowest setting (just dilute it prior). Using it for car wash (microfiber glove included) should be ok as well, if you use concentrate just dilute it a bit more before filling it in the soap bottle. For my purposes I'm ok with the low price and what I got for. If you need one which can mix super accurate you need to pay 3 times the price and choose another professional one.

My kids got me this for Mother's Day. Every time I wash the dog, I say that I need a third hand to hold the dog while I'm trying to get the shampoo and rub it on him. My daughter saw something like this on an infomercial and thought it'd be the perfect thing to help me. Oh man, was she right!! This thing is a lifesaver!! I was able to wash my dog in half the amount of time and I feel like he's cleaner than just using a cup in the bathtub. I'm thrilled at how much time I'm saving. I no longer dread having to give my dog a bath. This thing is actually fun and easy to use. My daughter said that she chose this one because it looked very sturdy. She said that some of the other ones she found looked cheap and flimsy. I agree with her that this sprayer is well made. So far, I've only used it on the dog, but I'm going to try it out when I wash my car next weekend. I'm very happy with this timesaving tool.

Overall, great product. I used this as an attachment for my dogs grooming hose for bathing. The high pressure was a bit much for him at some points, but it did good at blasting all the loose fur off of him. It definitely cut down on my usual bathing time for him.. I have a 50lb Chinese Shar-Pei. I may use this as a back up, but probably won't use it again as a grooming tool.

It is easy to hookup to our garden hoses. No leaking. It has pretty strong water pressure. All parts seems sturdy and durable. The build-in soap dispenser works well that I just put the detergent into the bottle snd adjust the amount of foam by the rotary switch. The microfiber mitt is very soft and super absorbent. It makes car wash so easy and convenient.

It has a big handle and easy to grab. It can change the water flow in different styles.
When I first got it, I was not sure if it will fit my hose. Eventually I detached the bottom part to fit my hose. It was a bit tight to unscrew the bottom. The knob for switching between soap and water is also tight. I used a screwdriver to make it a bit loose. Now everything works fine. I can wash my car very easily now. The wash mitt is also great!
Please
login
to post questions