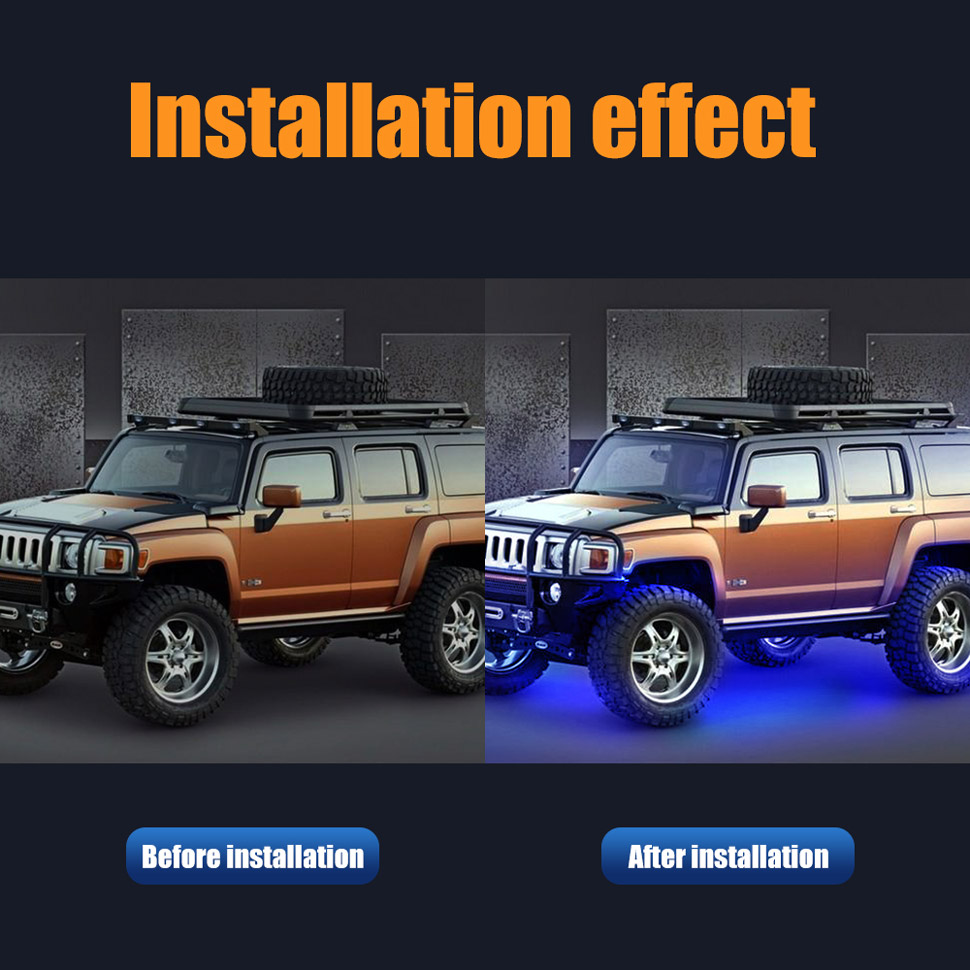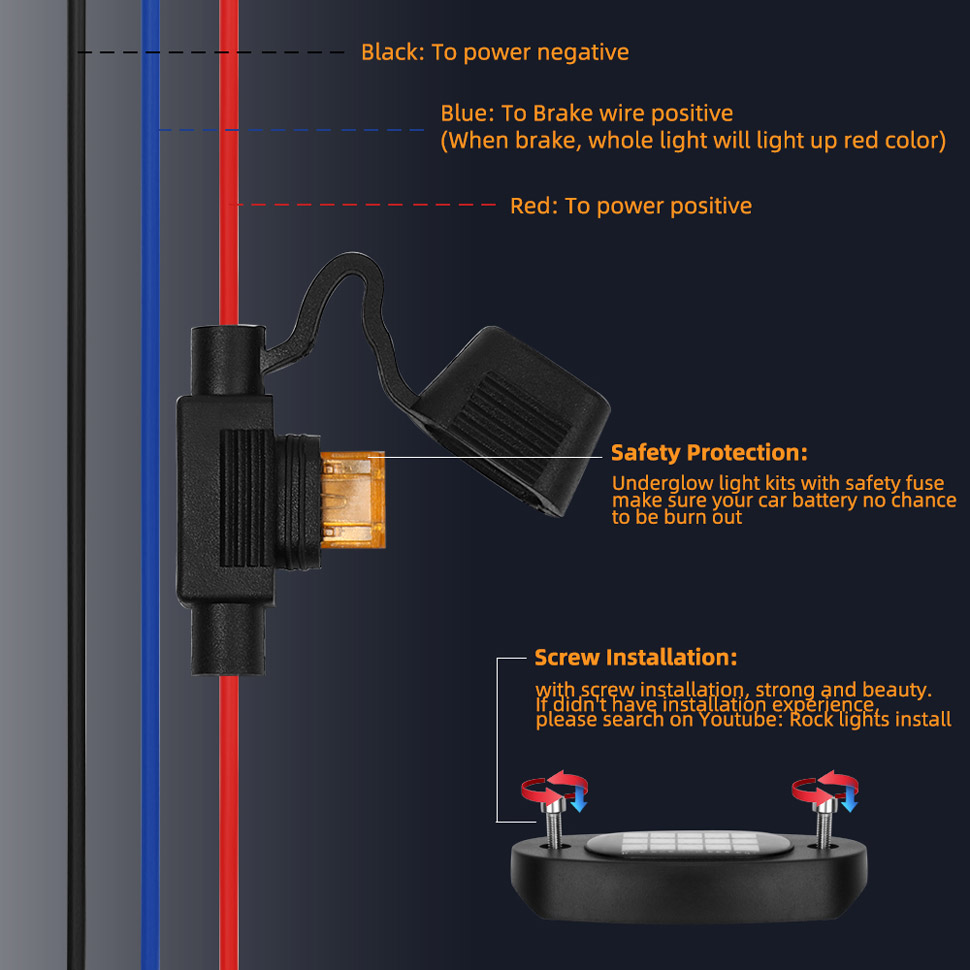 APP Login instruction:
Step 1: Download the APP: Scan QR code or search in APP store to download the APP.
Step 2: Activate bluetooth: Power the lights on and activate bluethooth function on your phone.
Step 3: Select the icon: Open the app and select the icon
Step 4: Auto-connect: The APP will be automatically connect to the lights.
Three Control Modes:
4 keys & 24 keys remote control, APP control to avoid connecting issues, which you can adjust the change speed, brightness and stroboscopic speed. You can control the rock lights with 3 control modes.
RGB Multi-colors & Music Mode:
After you install the APP, you can choose 16 million of colors, each pod can shoot super wide-angle lights up to 150 °. The rock lights kit will follow the rhythm of your music to glow, including slow, relaxing tunes and dance music.
Main Switch:
Main switch save your car battery power, after enjoying your rock lights, just press main switch simply, whole lights will off and never steal your car battery power.
Tips:
Red wire for positive,
Black wire for negative,
Blue wire for brake warning light.