$38.99 – $43.99
Clean your car on the go with cordless car vacuum cleaner. Your strong vacuum sucks up dust, pet hair and spilled drinks. With its long working time, clean your car, bedroom or office.
• Dry/wet 30-minute 7000PA power with 120W suction
• Cordless USB rechargeable machine is usable anywhere
• Nifty 33.8cm/13.3in length and 550g/1.2lb weight
• Removable washable HEPA filter captures allergens
• 3 nozzles for more thorough cleaning
Your helpful device's small brush pulls up breadcrumbs from the floor, and the narrow nozzle fits between seat cushions. Its stretched hose cleans tighter places below desks or sofas.
Description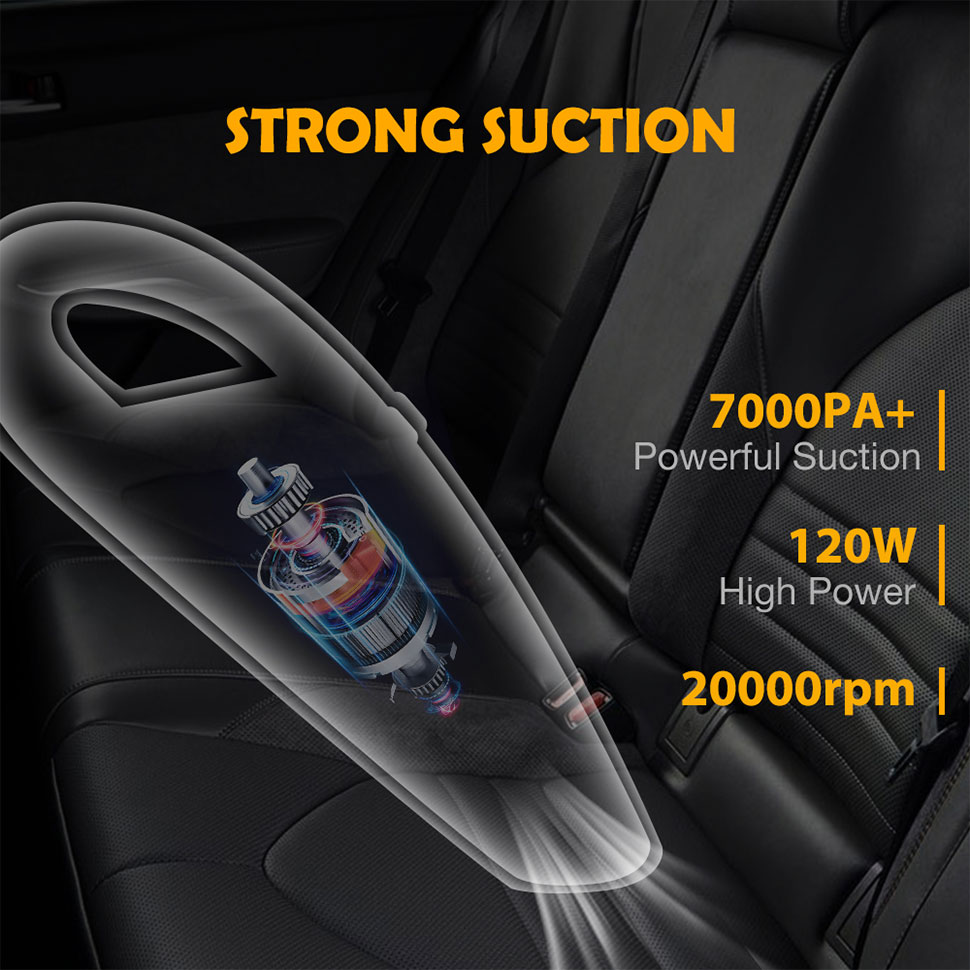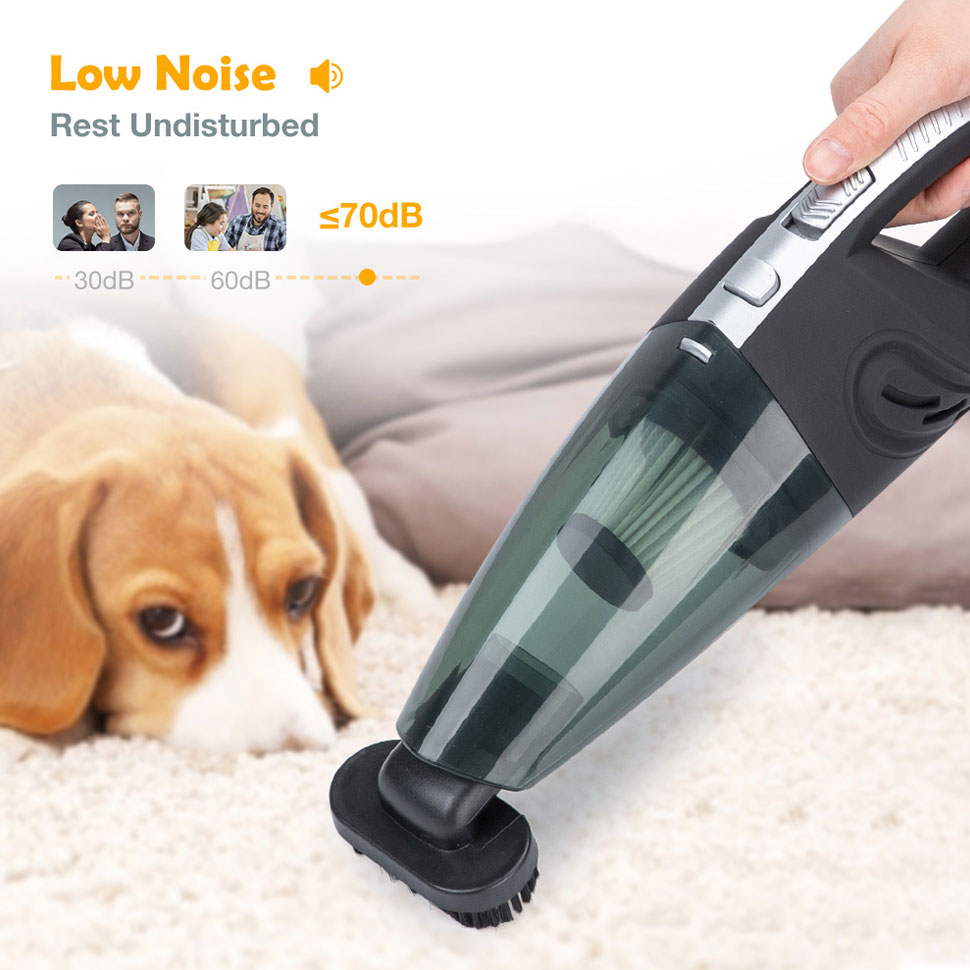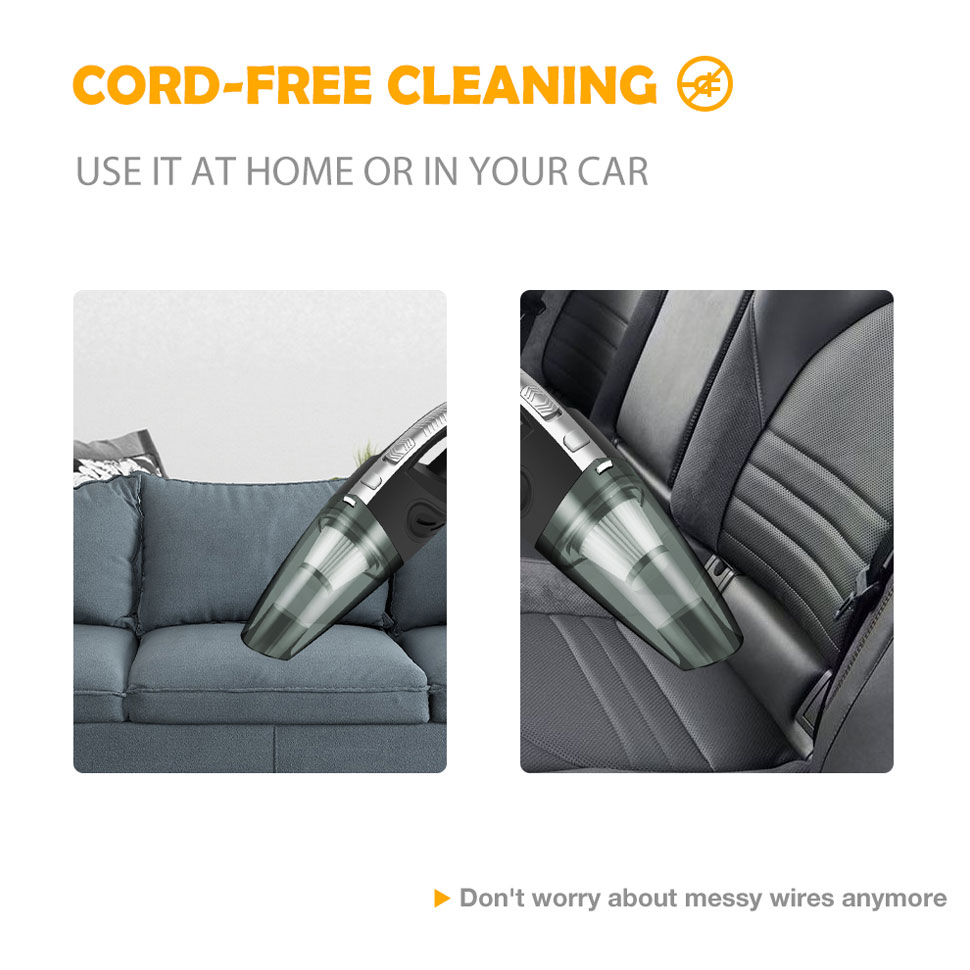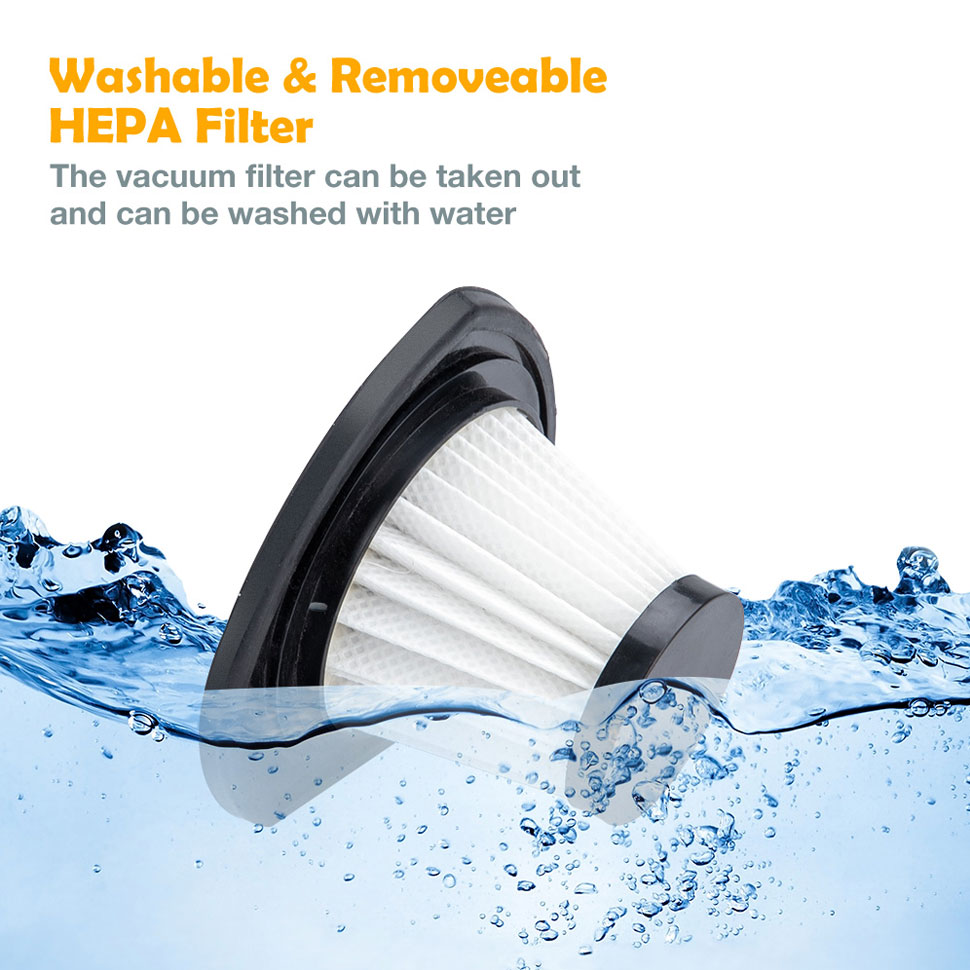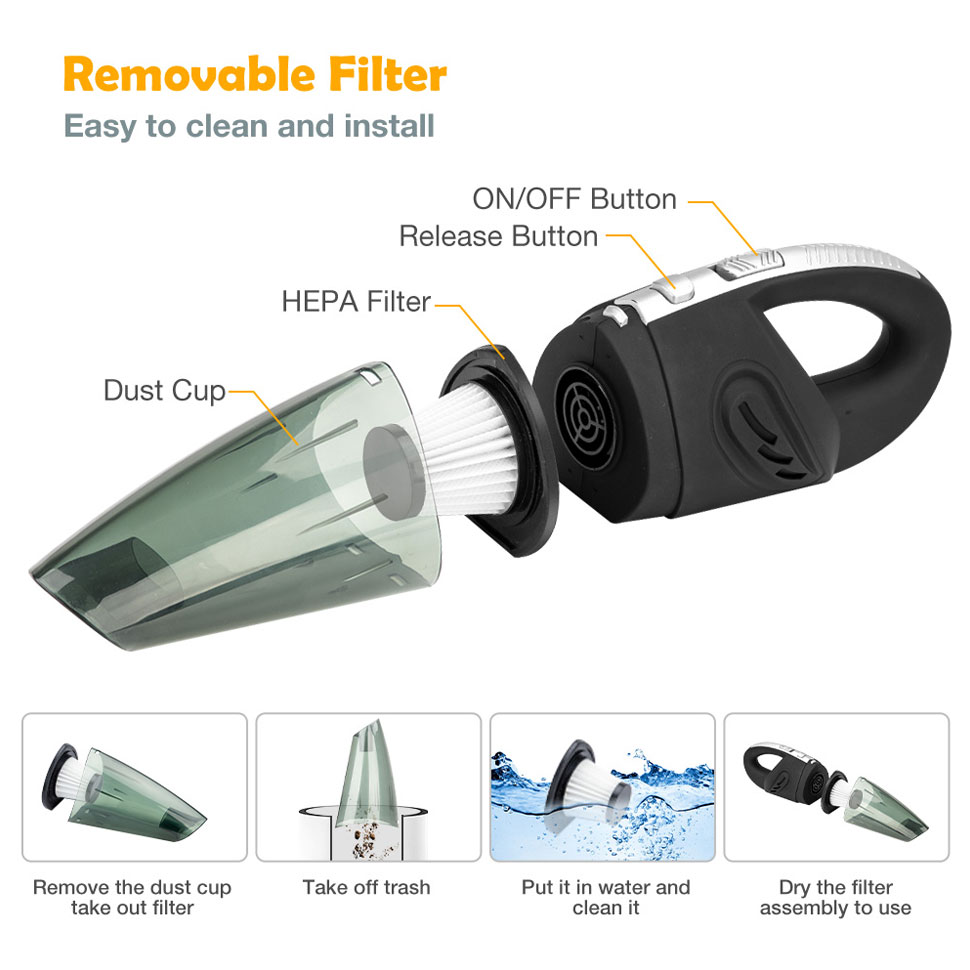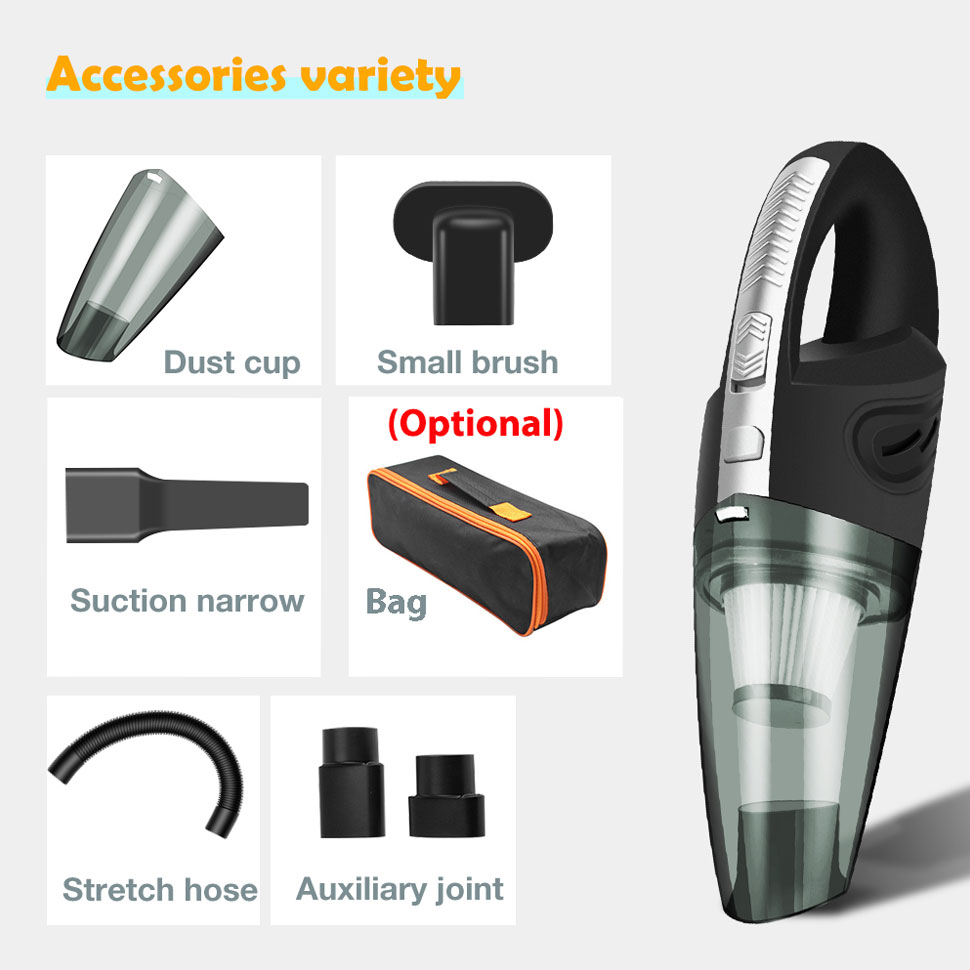 3 reviews for
Portable Vacuum Cleaner for Car Cordless
---
0 Customer(s) recommended this item
Reviewed by 03 customer(s)
I bought this vacuum to use around my home office and car and have so far been happy with it. It comes with all of the attachments needed to get most jobs done. The suction is ample but its not super-super strong (Keep in mind this is a handheld vacuum so of course the suction isn't as strong as a traditional corded vacuum). It cleaned my car and even sucked up an old french fry I didn't even know was under my seat. I have also used it to clean up spider webs, dust and other small debris around the house. I absolutely love the fact that this vacuum came with an extra HEPA filer and the HEPA filters are washable! This alone will save me a lot of money. Overall I am very satisfied with this vacuum and I'm glad I purchased this.

I honestly did not expect this much suction from such a compact device. It is a bit loud, but in my experience, everything that moves air well is loud, from leaf blowers to vacuums. They ask for regular cleaning of the filter, which then means a thorough drying, but they provide a second filter, so you don't need to wait for the first one to be dry! The charging block that plugs into the wall has a red light while charging and then a green light when the unit is fully charged. They include several special tip adapters and I especially like the long clear tube for tight spots. The holding tank for the debris is clear, so you can easily see when it needs to be emptied, and the process to empty is simple and easy. On top of everything else, it looks stylish. Who cares about looks, right? But it does look very sleek. This unit is a winner. I'm very happy. I'll need to wait until I've used it for a while to say anything about battery life, but I expect it will match the overall quality of the unit.

I got this vacuum to replace an old dirt devil that no longer has suction mostly based on its size, reviews, and the ability to clean the filter so i didn't need to buy replacements. I was very surprised at just how much suction this little vacuum had. It is a life saver on stairs and in small spaces that our large upright vacuum just can't reach. I was able to clean the filter just as instructed and was very happy with the back up filter as well as the other attachments. We charged it once and have been using it for the last few days still on its initial charge! It is a few minutes at a time, but very happy that we don't have to leave it constantly plugged in when not in use.
Please
login
to post questions