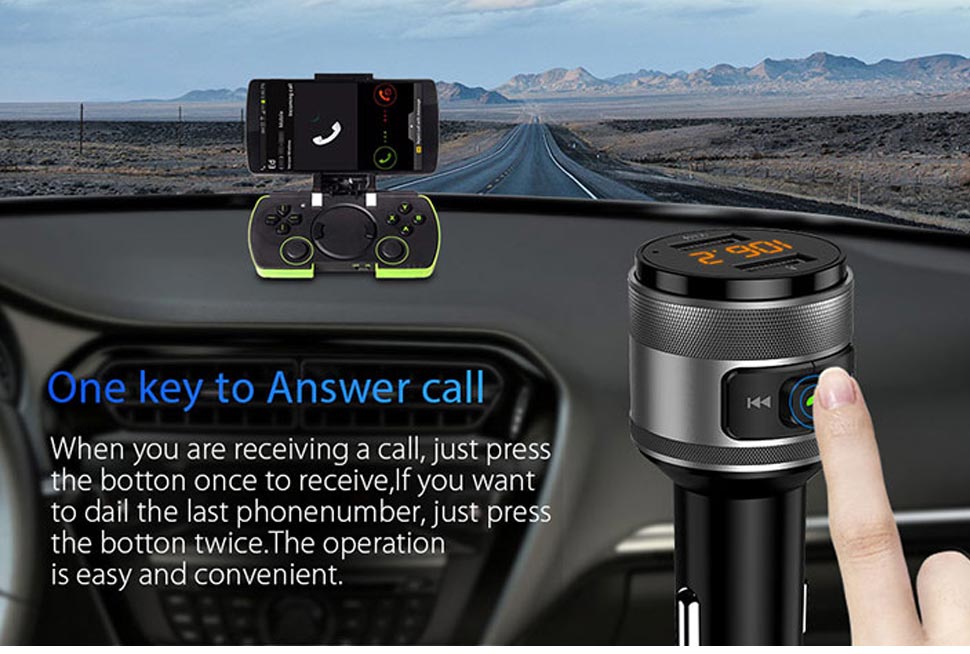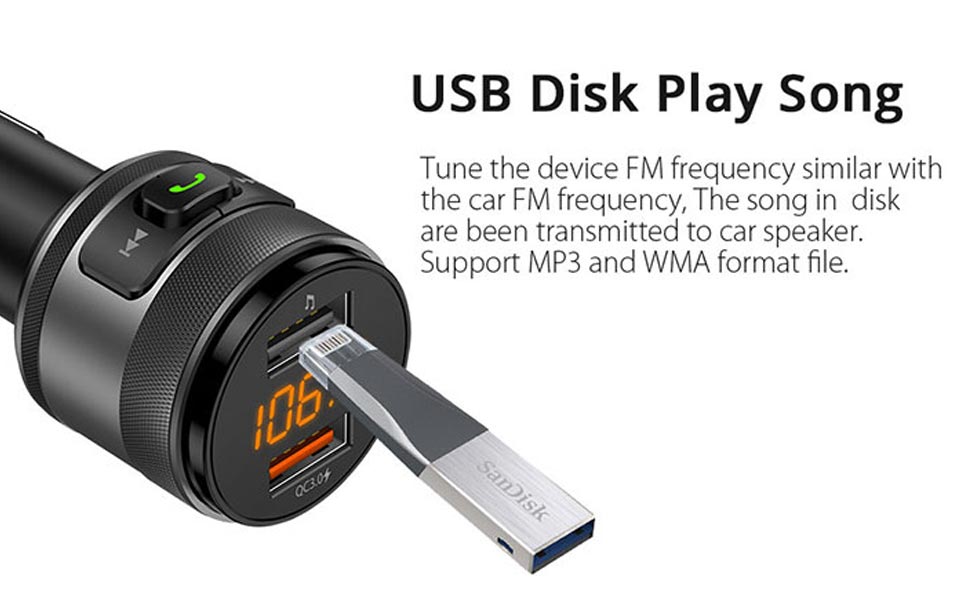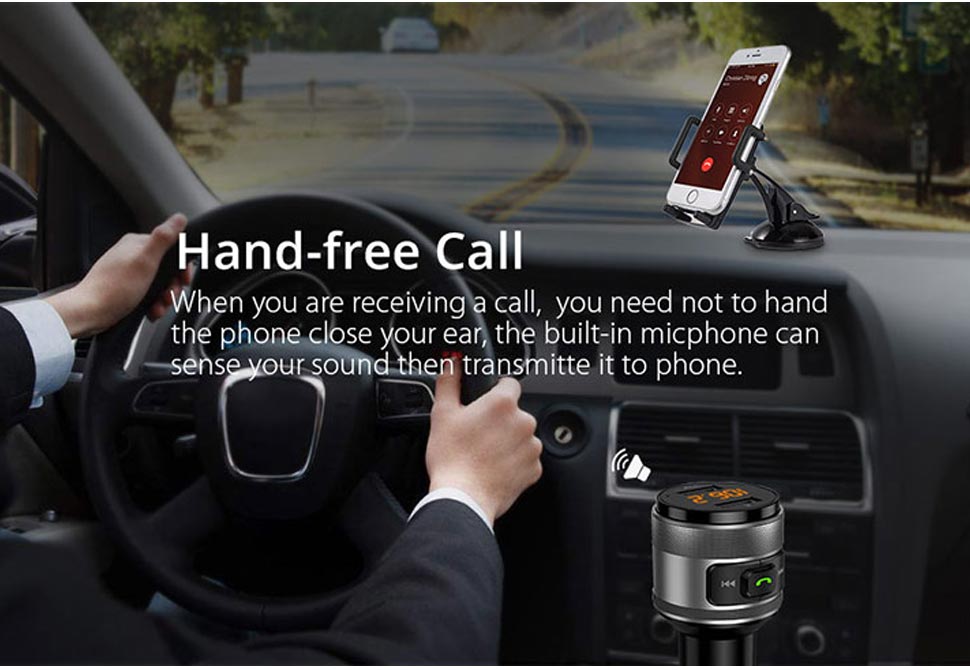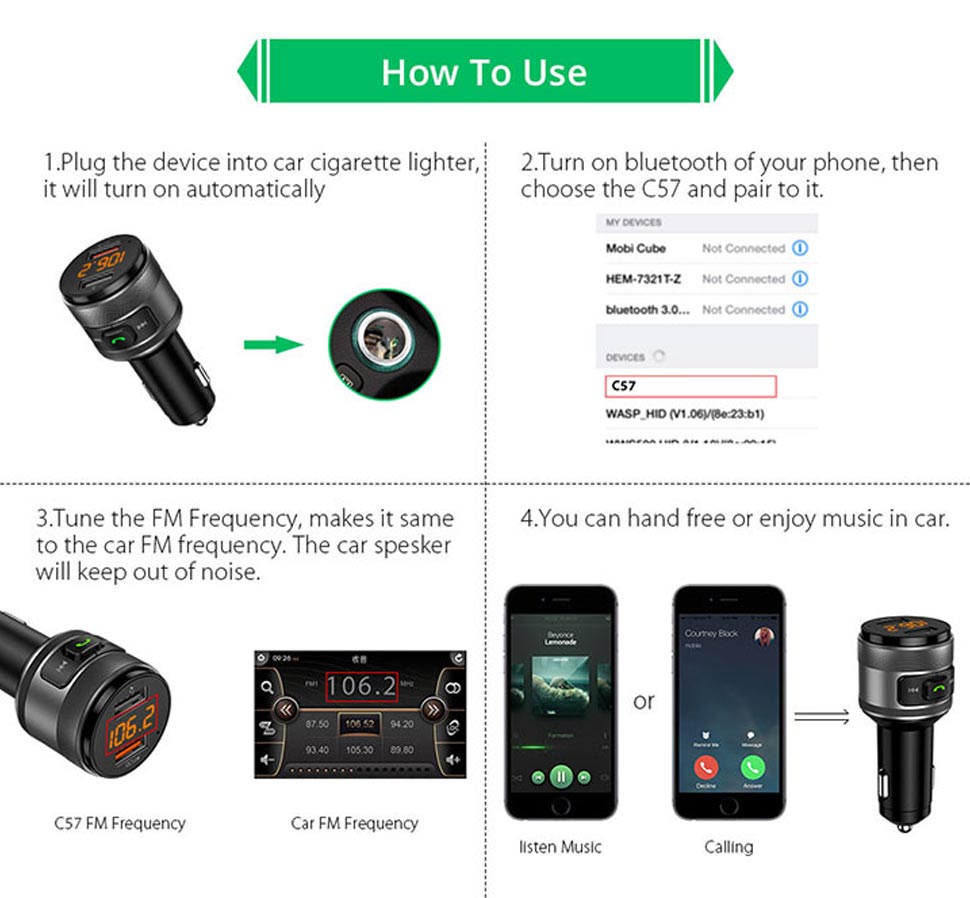 The dual USB port is designed for the item, and one is QC3.0. The other is ordinary. QC3.0 improved 80% faster charger speed than ordinary port.
Hand-free call, when you are receiving a call, you need not hand the phone close to your ear. The built-in microphone can sense your sound then transmit it to the phone.
Battery voltage detection, the car battery voltage will display on the device after starting your car. The alarm will warn you if the voltage is under 12v.
When you are receiving a call, one key to answer the call. Press the button once to receive. If you want to dial the last phone number, press the button twice. The operation is easy and convenient.
Tune the device's FM frequency similar to the car FM frequency. The song on the disk is being transmitted to the car speaker: support MP3 and WMA format file.
How To Use The Car Bluetooth FM Transmitter?
1.Start you car and set a blank frequency WITHOUT any show on your car radio
2.Insert the device into your car cigarette light, and set the same frequency as your car radio
3.Turn on bluetooth of your phone and search the device named"C57″ to connect it
4.Now you can listen music from your phone app or U Disk, make hands-free call, navigate and charge your electronic devices.
Specifications:
1.Voltage: 12-24V
2.Frequency Range:87.5-108MHZ
3.Bluetooth Version:V5.0
4.Product Size:Φ33.7*80.0mm
5.Product Weight:37g(NW)/73(GW)