Sale!
LED Ambient Lighting Car Underglow Lights
$58.99 – $79.99
RGB multicolor flexible flowing led ambient lighting car undergrow lights are designed to be simple yet also provide elegance inside the car when driving at night or enjoying music. These ambient lights are compatible with all vehicles, such as BMW, Audi, ford, etc.
The LED ambient light is equipped with sound sensors that let the LED lights synchronize with the music beat. The LED music light strip follows the beat and adjusts flashing to fit the strength of the sound.
The car led lights can be bent, folded, wound, and easy to install, perfect for under-wheel arches, around the front grille, under foot-wells, in the trunk, along with the dash, etc.
The LED lights for cars have 15 modes and will produce multi-colors: Blue, Green, Purple, Red, Teal, White, and Yellow. The LED under lights for cars though bright, and they're great power savers, so you don't have to worry about energy consumption.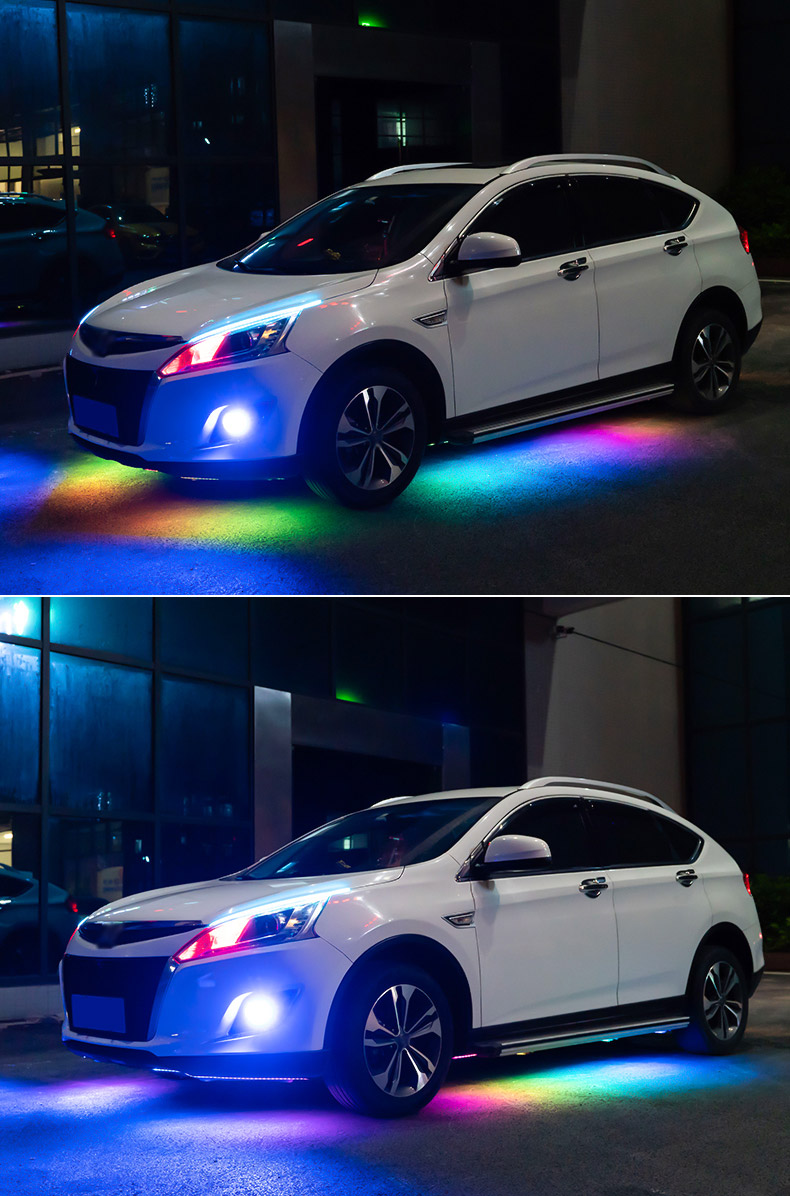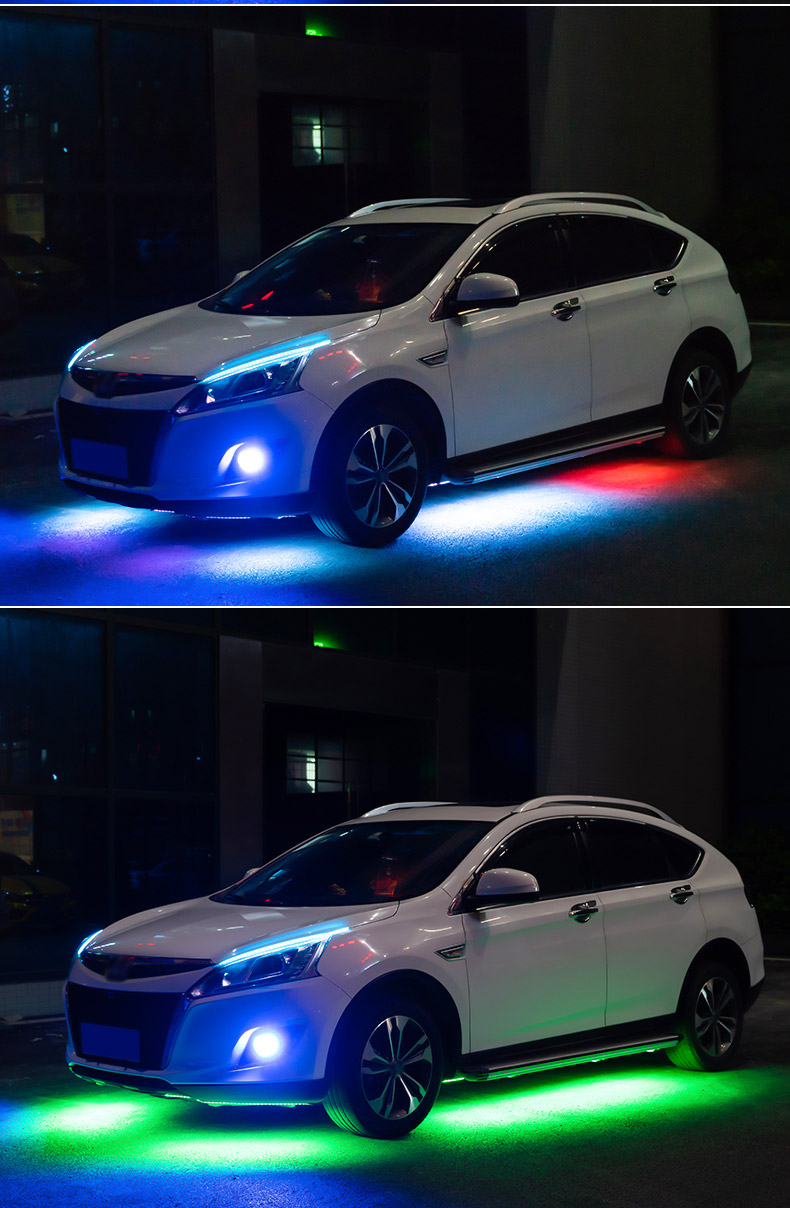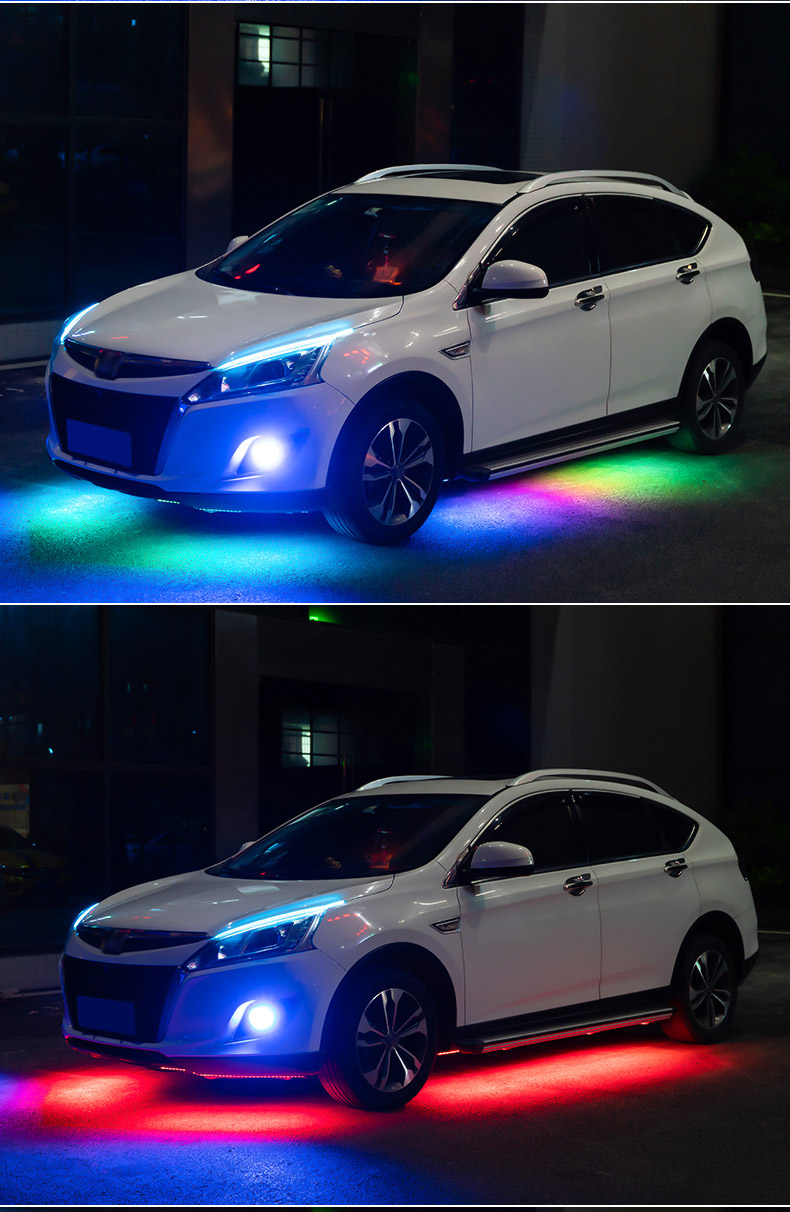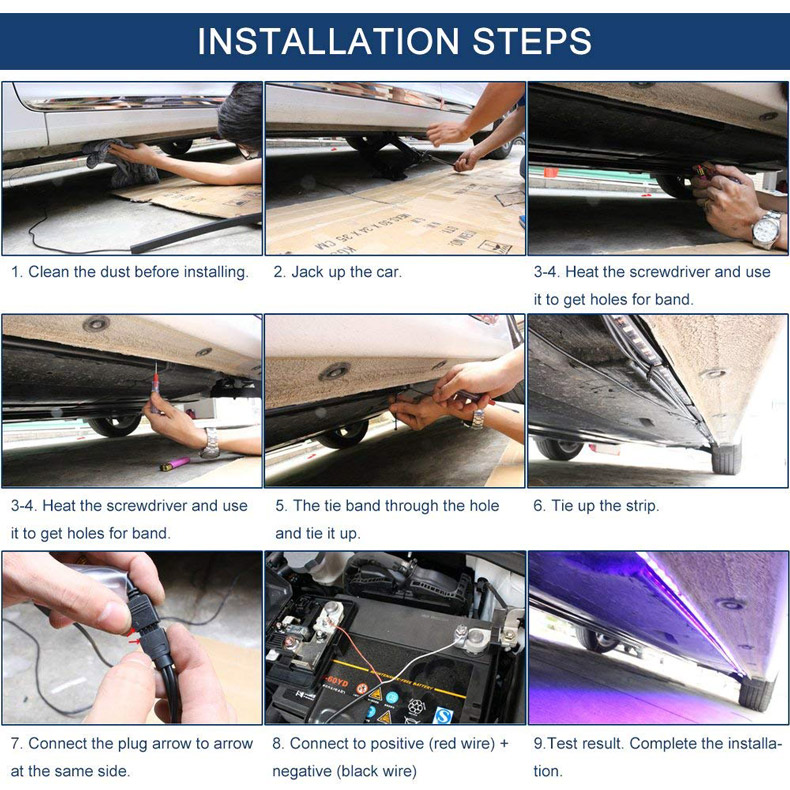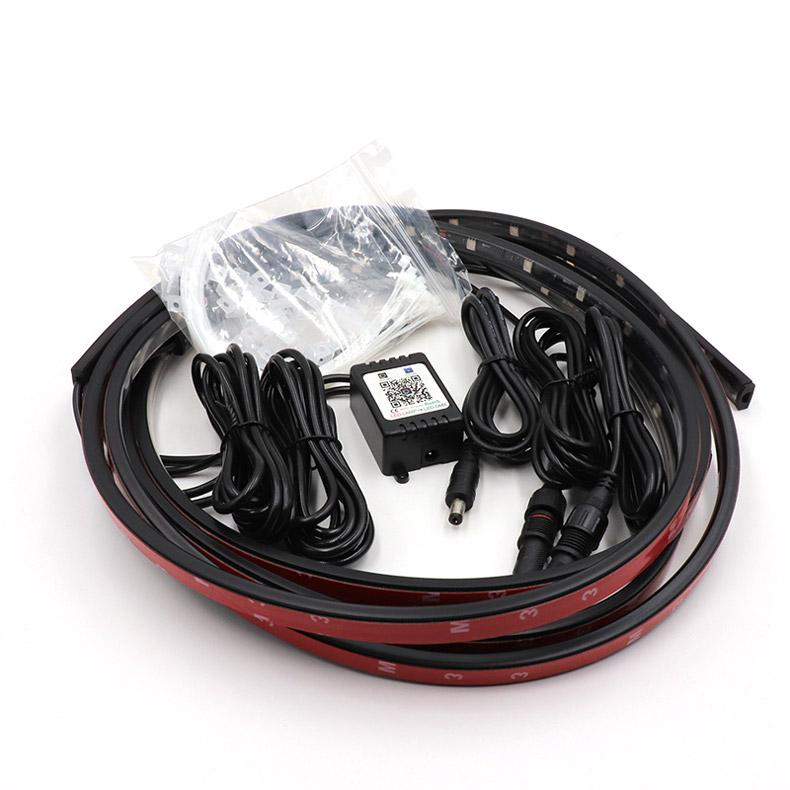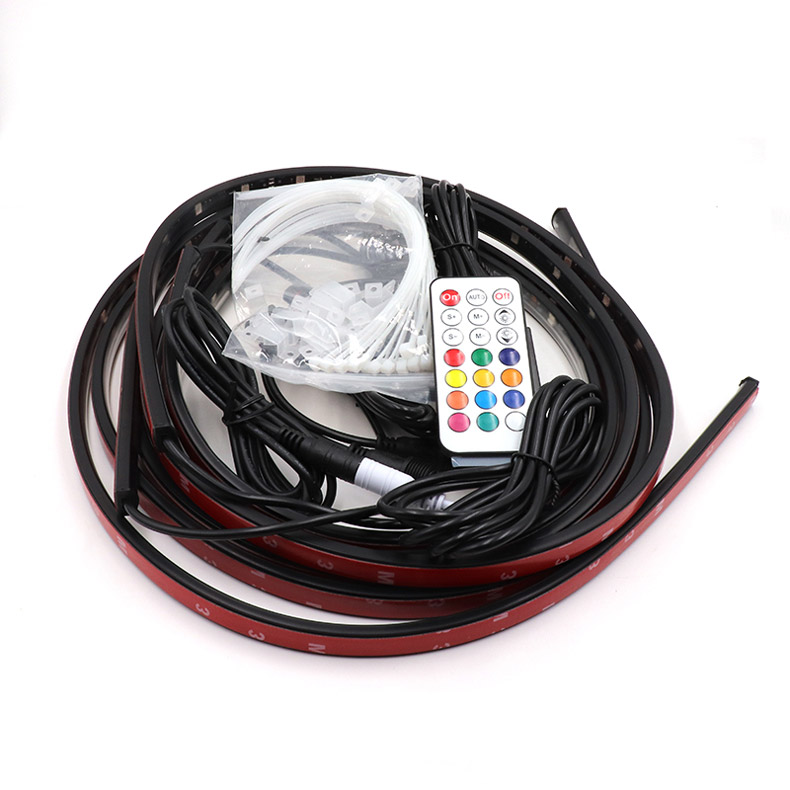 2 reviews for
LED Ambient Lighting Car Underglow Lights
---
02 Customer(s) recommended this item
Reviewed by 02 customer(s)
Under body lights

Install was simple. Lay them out plan, prep(clean area on car where 3M tape will be)(isopropyl alcohol, rag). Then install where is best for your vehicle. Wire +straight to battery and – to the car itself. And you done. DIY for me was 4 hours with a lot of breaks lol.

Very good overall product and easy installation

Over I like the finished product. The lights are vibrant and get pretty bright. Install only took about 15 mins. If you're thinking of buying, i would recommend getting your adhesive to ensure the lights won't go anywhere. They will play along to your music, and all my friends are obsessed with them!