$34.99 – $39.99
12V led lights under car underglow lights, neon lights for cars flexible strip light led underbody remote /App control RGB led neon lights auto decorative ambient atmosphere lamp.
The led under car lights universal for all the cars, install on the car underbody system.
The under car led lights are able to change through the controller.
Our underglow lights for cars make your car look more fashion and different at night.
Description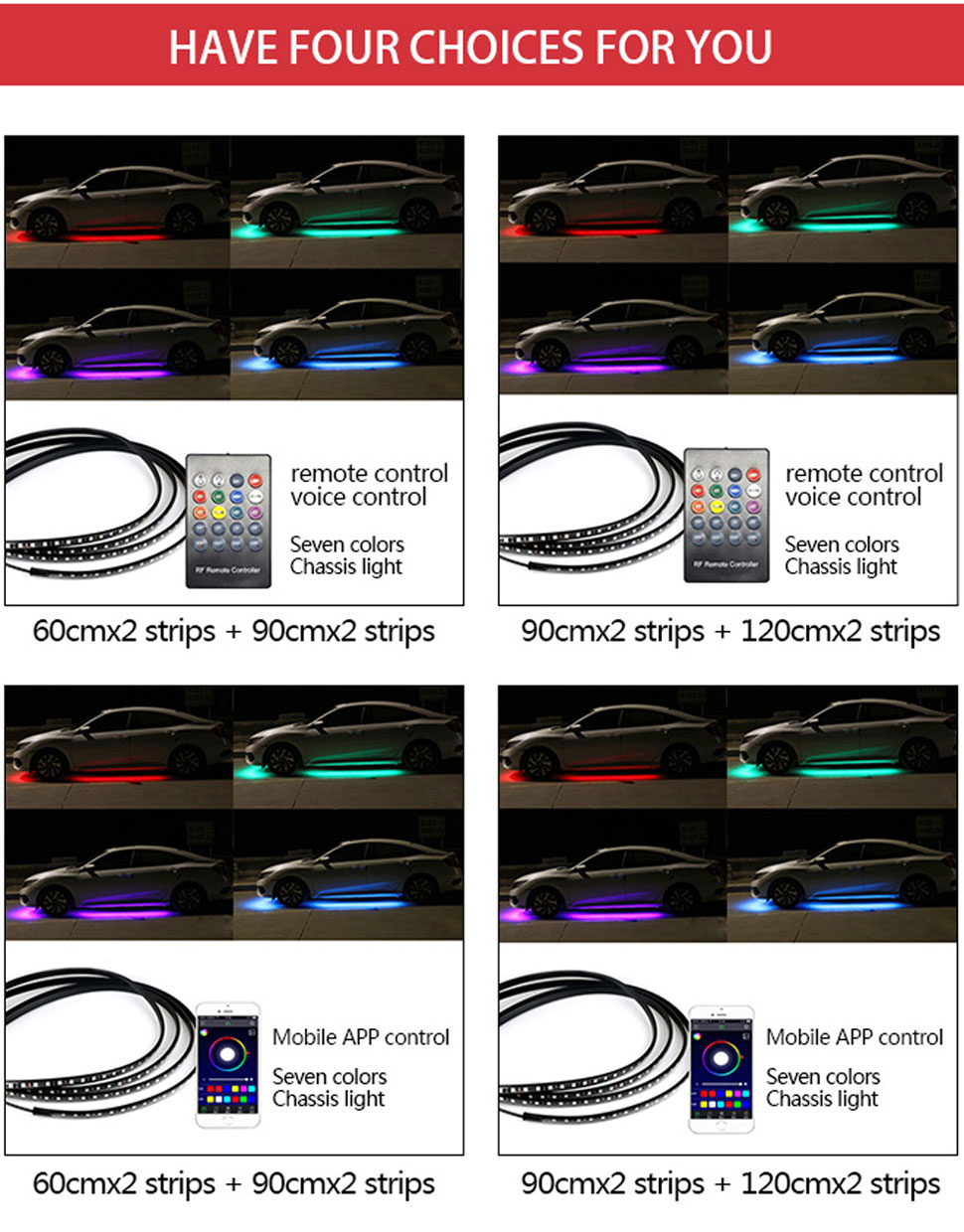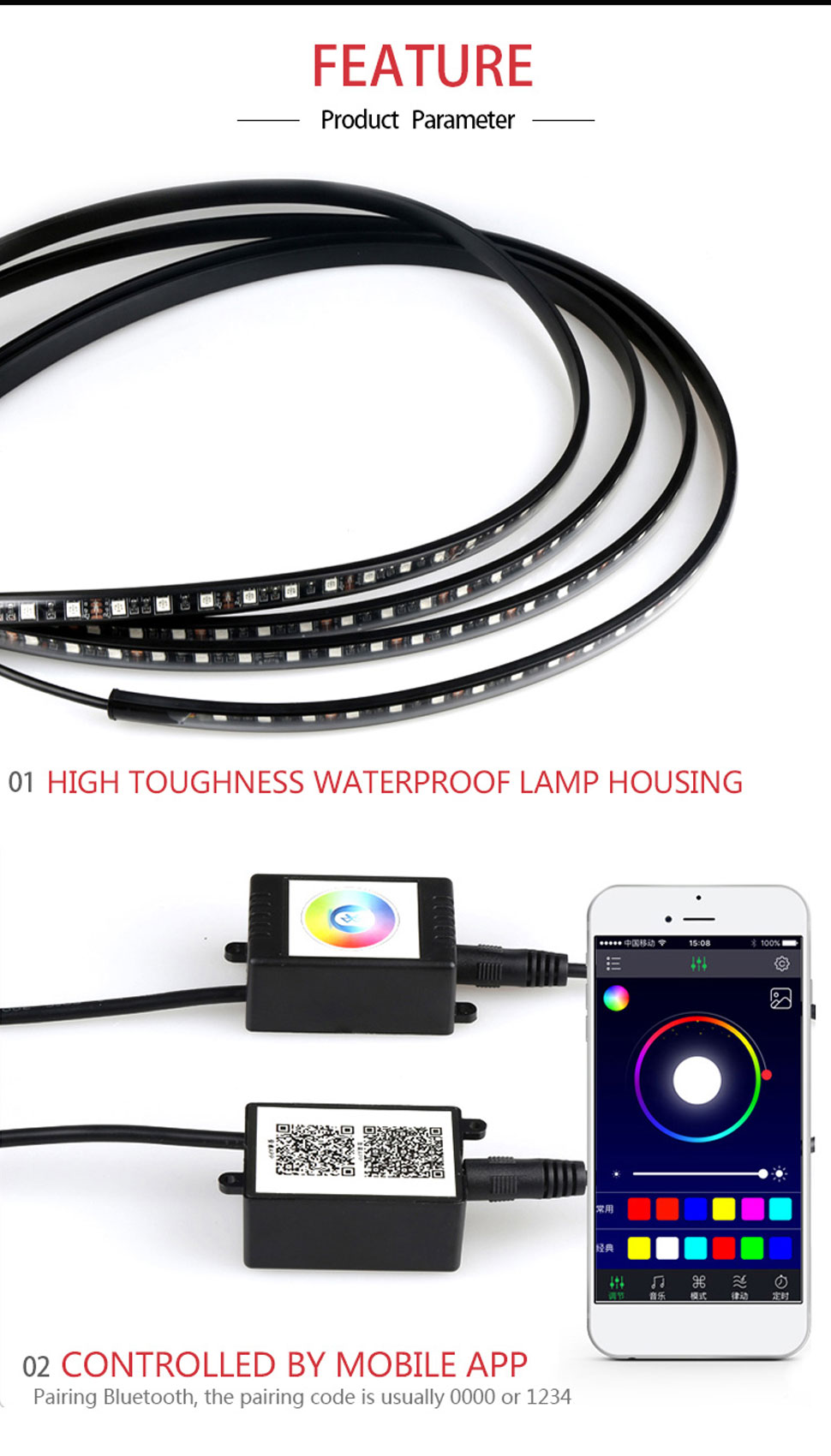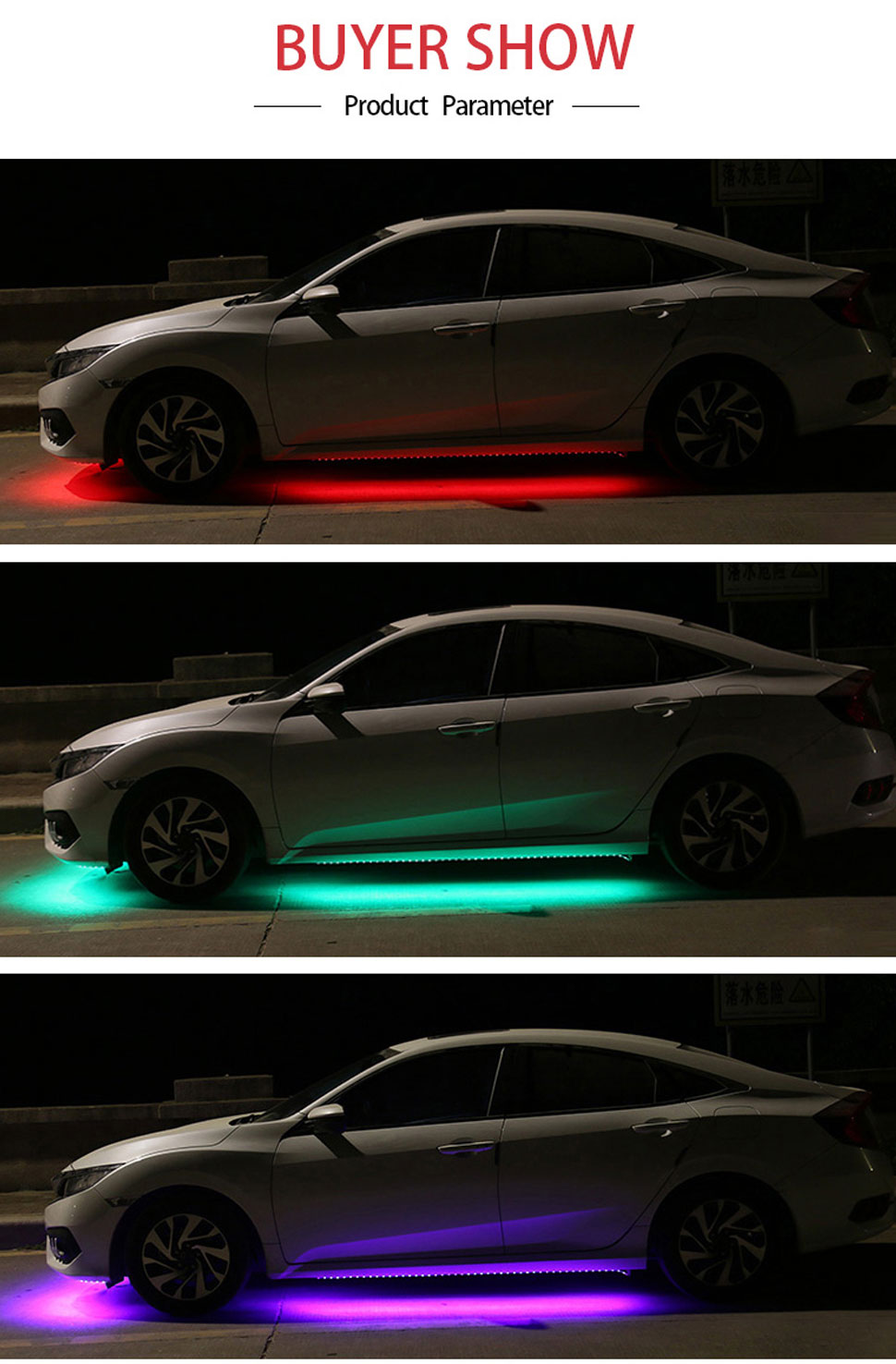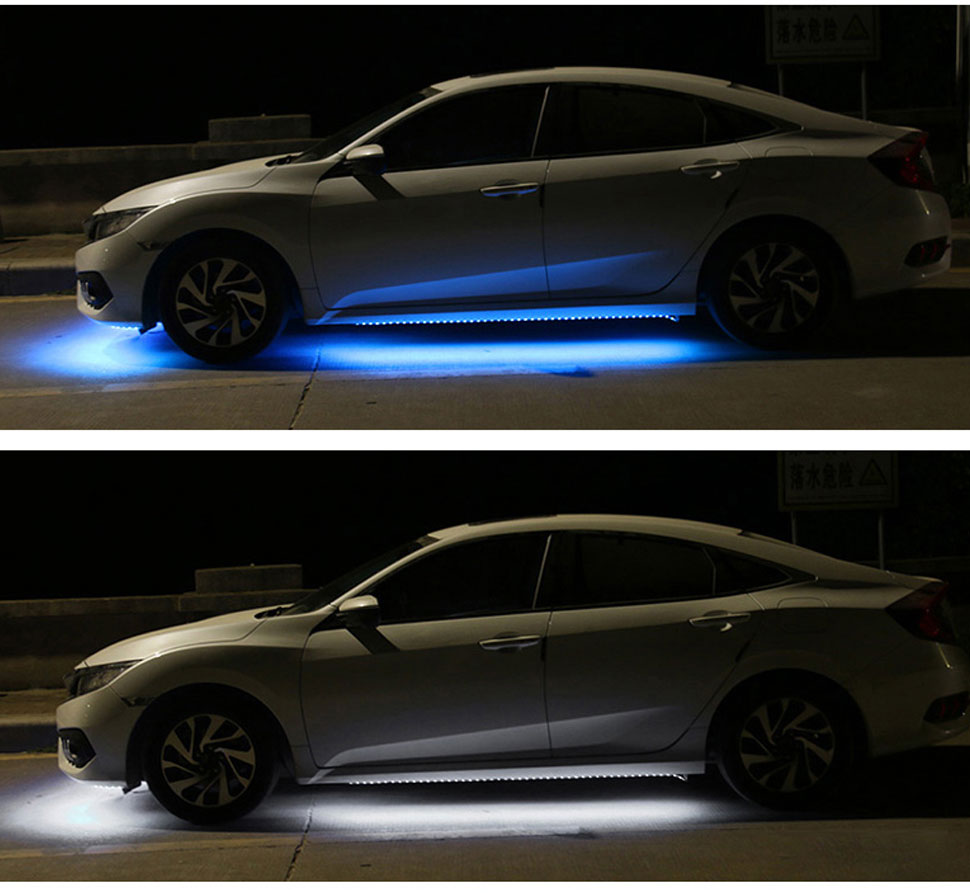 Under Car LED Lights Installation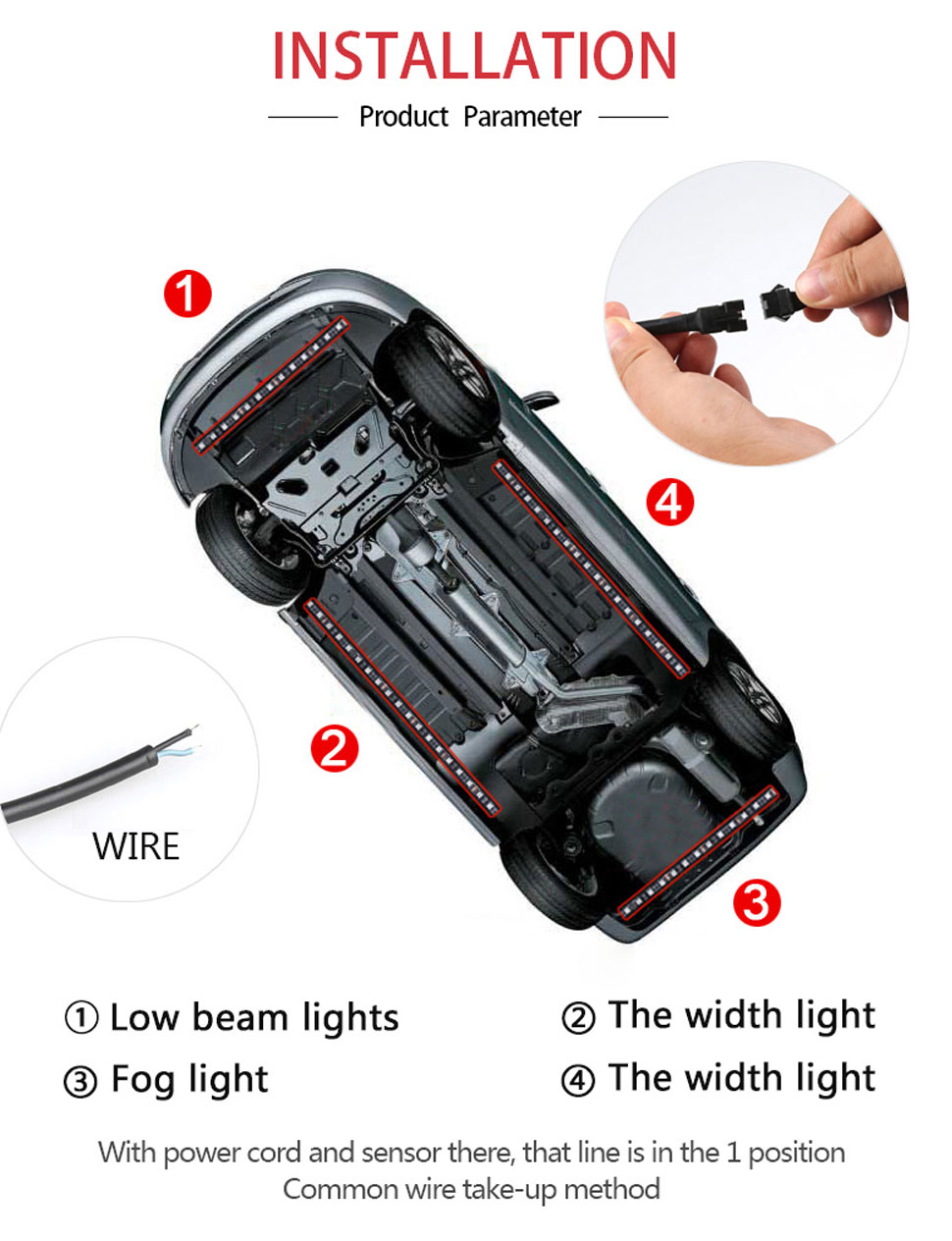 3 reviews for
LED Lights Under Car Flexible Underglow Strip Light
---
0 Customer(s) recommended this item
Reviewed by 03 customer(s)
The installation was pretty easy since you get a bunch of options of how to do it. I love how you can control the lights using the app on your phone so you don't have to keep the remote. The adhesive tape is super strong since it's that name brand 3m tape, I love it!

I bought these for my camper. I won't leave the lights on all night. I've seen others complain about that. I will turn them off at 10 or 11 pm. Lol. Till then, the lights will be on and looking good. I have seen many campers with bottom lights, and it looks so cool. These lights work very well, are easy to install, and have many colors to choose from. Now I'm checking with the laws in my area to see about another set for my Jeep. I have seen other lights that looked cheap and not well made. These are very well done and not a cheap make at all.

It is very easy to install, and the options and the accessibility I have within the app on my phone are amazing. The colors you can make and the patterns you can choose. The light is super bright and will catch the attention of everybody. So if you are looking for an underglow light for cars, try this one.
Please
login
to post questions
Question:

What is it called when you have lights under your car?

IVOOE-JO
11-Jul-2022

Answer:

You can install aftermarket taillights and lenses, different headlights and more. That includes underbody car lights – also called glow lights. These come in a wide range of colors and provide a cool glow under your car while it's driving.

Question:

Are underglow lights California compliant?

IVOOE-JO
11-Jul-2022

Answer:

Yes. Underglow lights as show on this sale page are legal in California, but the lights can NOT flash and the front light can NOT be red. No red lights in front and no flashing lights.

Question:

Can you make these lights purple?

IVOOE-JO
11-Jul-2022

Answer:

You can use the remote to change the exterior car LED light to purple color.

Question:

Does it have to cycle through three colors everytime when it powers up?

IVOOE-JO
11-Jul-2022

Answer:

The car strip light will cycle red, green, and blue colors when powered up.