Sale!
LED Car Ambient Lighting Kit
$17.99 – $24.99
Ambient lighting kit for car. Let colorful car lights inside your car release your fatigue and cheer up your mood, whether after work or on a long journey. You could sing with the vibrant lights and dive in bliss. LED ambient lighting car kit can be applied almost anywhere and controlled by the remote.
Wireless music control 7 color RGB car interior lights kit.
Wireless IR control, change the color as you wish.
High quality RGB LED strip lights, waterproof, anti-collision, anti-corrosion.
Music car interior ambient lighting kits, smart capture sound, the light dances to the music tempo.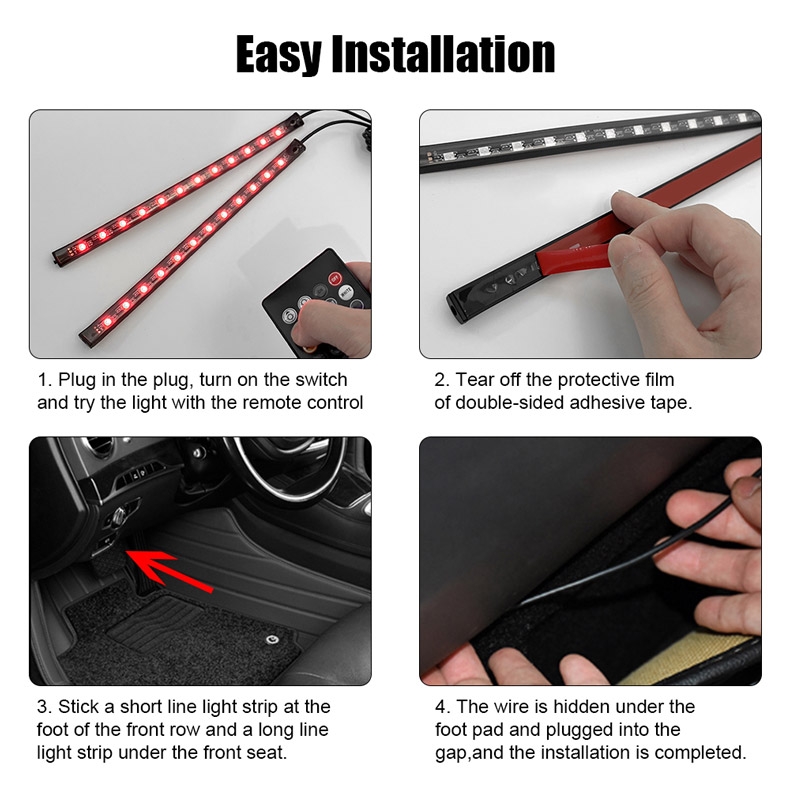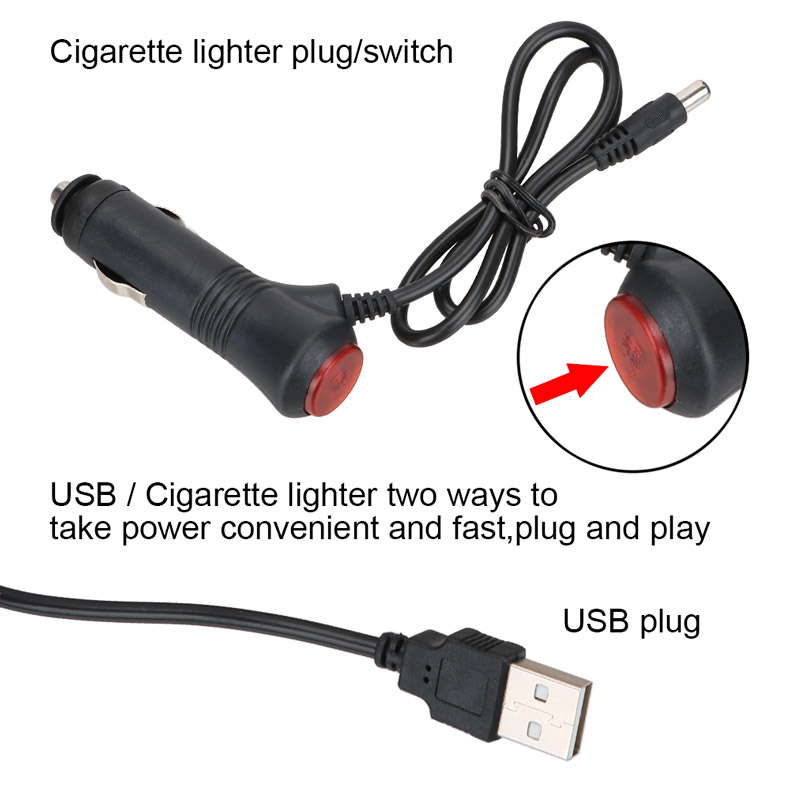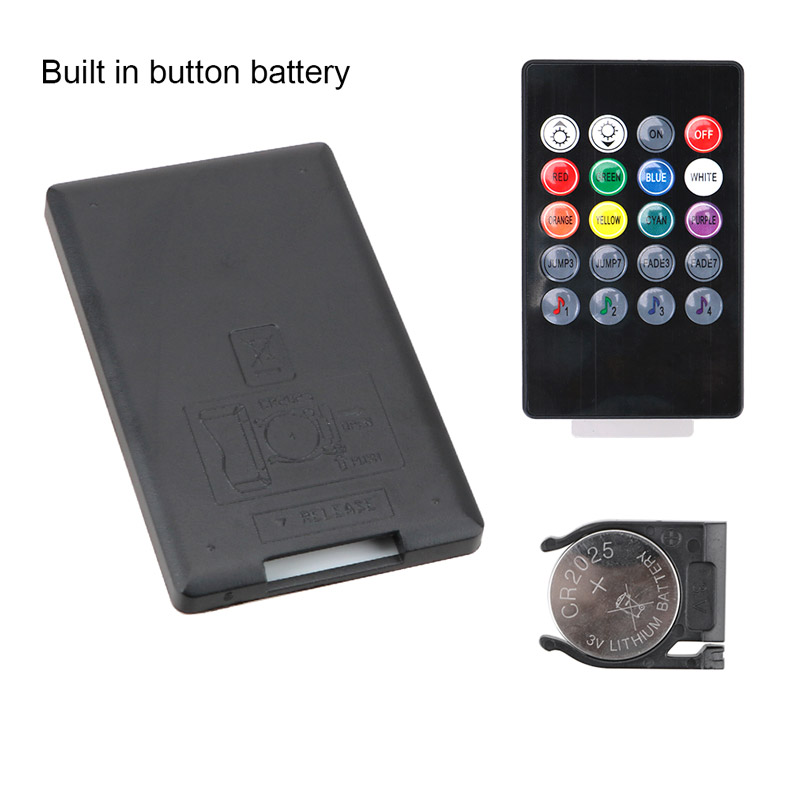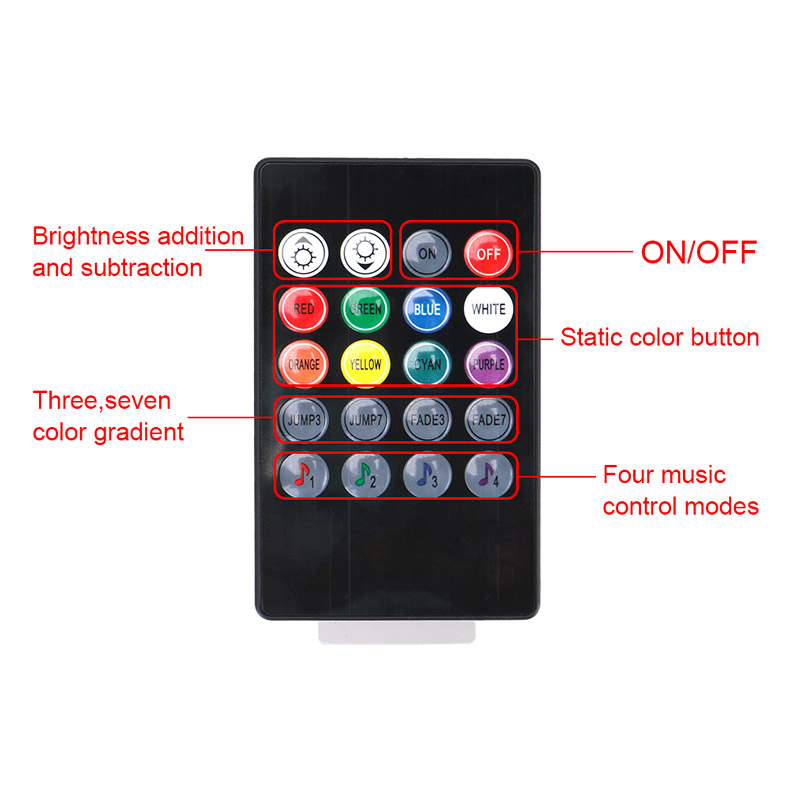 12 reviews for
LED Car Ambient Lighting Kit
---
03 Customer(s) recommended this item
Reviewed by 12 customer(s)
I added these to the underside of the engine hood with a switch so that when the hood pops open, the light turns on. The lights are so bright that I can work throughout the night without additional lamps unless I need to get into some tight areas of the engine to work. Given the low battery use, I usually open the hood and leave these lights on at night so we have some better lighting around camp.

I work out of the trunk of my car frequently at night. These light strips (paired with a light socket adapter to hook into the existing light) have saved me so much trouble. I can actually see now! I put all 4 strips in my trunk and they work great so far.

I use these on my tractor. I have purchased others that burn out after a few uses. These have lasted quite a while. I am guessing the the amps are variable or too high for the less expensive ones.

Has 3m tape on the back. Sticks really good to clean aluminum. I was able to cut each strip in half easily. I used the supplied ends and soldered wires to them and used liquid tape to waterproof. Works great. The wires are about 20 gauge.
Please
login
to post questions
Question:

How do I get it to change with the music, and also how do I reset the remote?

IVOOE-JO
02-Jul-2022

Answer:

The best way to connect LED lights to your music is by turning on the music mode. The music will sync with the LED light making it pulsate to the rhythm. As for the remote, if you haven't already taken the off the plastic cover to the battery it won't turn on. You need to take the cover off and then reinsert the battery. If that doesn't work than you may need a new battery or need to replace the remote itself.

Question:

Can you add ambient lighting to your car?

IVOOE-JO
02-Jul-2022

Answer:

Of course. These ambient lighting kits usually emit one color or mutil color and, with a little work, they can be fitted wherever there's place for them in the car.

Question:

Are these legal in South Carolina?

IVOOE-JO
02-Jul-2022

Answer:

As far as I know any lights are ok just can not see the bulbs it's self

Question:

Does anyone know how to get these lights to stick?

IVOOE-JO
02-Jul-2022

Answer:

I was able to stick it to my car, i wiped it down before i applied it, in case there was any dust or if it was slippery, but i got it to stick where i wanted it to stick

Question:

Are ambient lights worth it?

IVOOE-JO
02-Jul-2022

Answer:

Ambient lighting can creating that incredibly advanced feel, it also helps to create a cool an exiting emotional atmosphere, making you feel safe and comfortable. It has also been shown to result in less fatigue when driving while also providing a sense of pride.

Question:

Can i power these with a car sub amp?

IVOOE-JO
02-Jul-2022

Answer:

I would assume so as long as it's plugged in to a cigarette adapter if your regarding the light change from sound it does this through an antenna sticking from the box on the cord.