Sale!
LED Car Ambient Lighting Kit
$17.99 – $24.99
Ambient lighting kit for car. Let colorful car lights inside your car release your fatigue and cheer up your mood, whether after work or on a long journey. You could sing with the vibrant lights and dive in bliss. LED ambient lighting car kit can be applied almost anywhere and controlled by the remote.
Wireless music control 7 color RGB car interior lights kit.
Wireless IR control, change the color as you wish.
High quality RGB LED strip lights, waterproof, anti-collision, anti-corrosion.
Music car interior ambient lighting kits, smart capture sound, the light dances to the music tempo.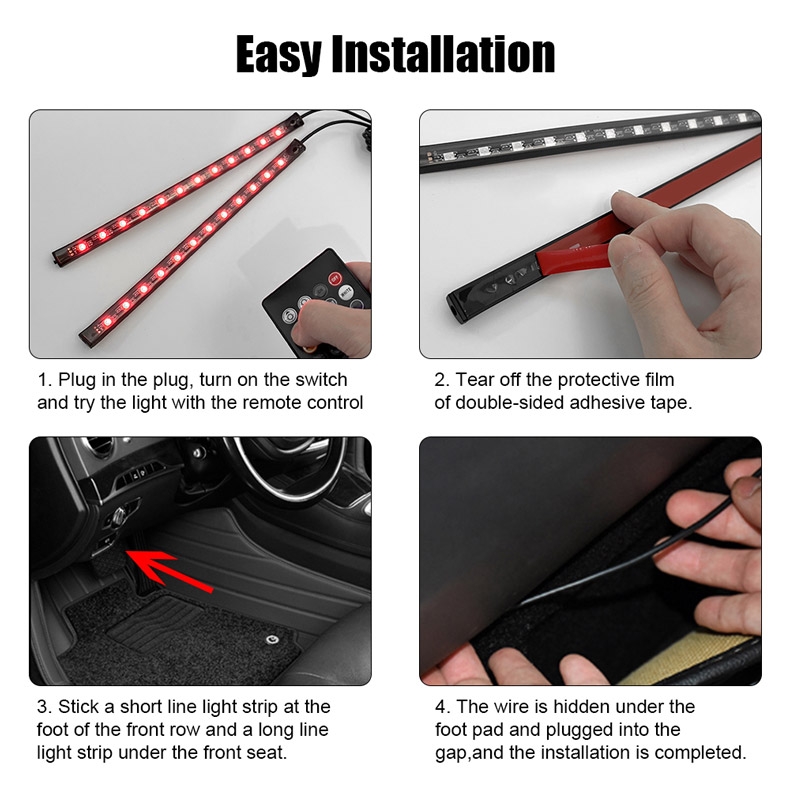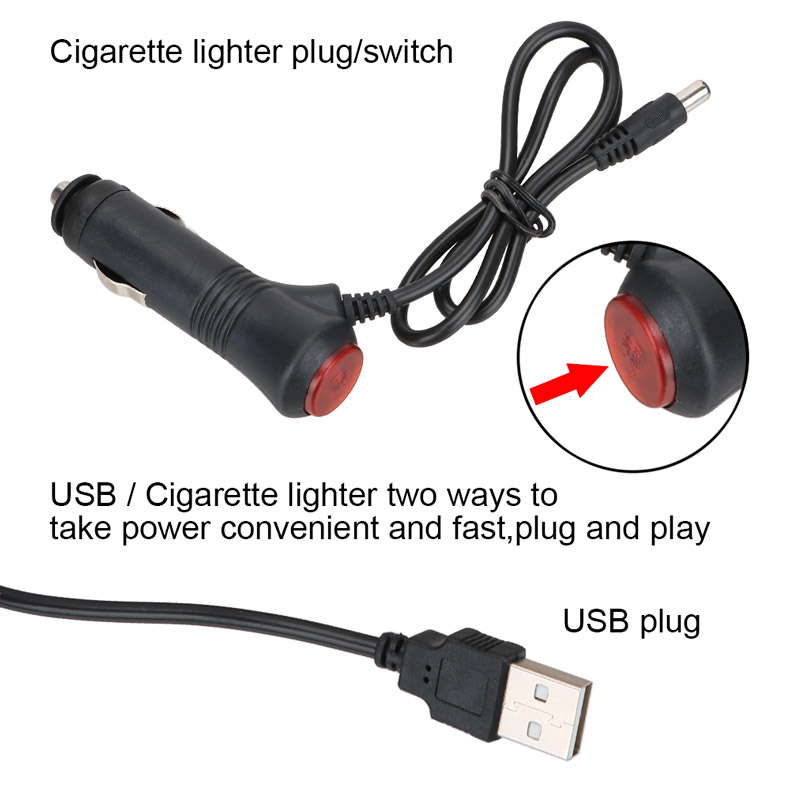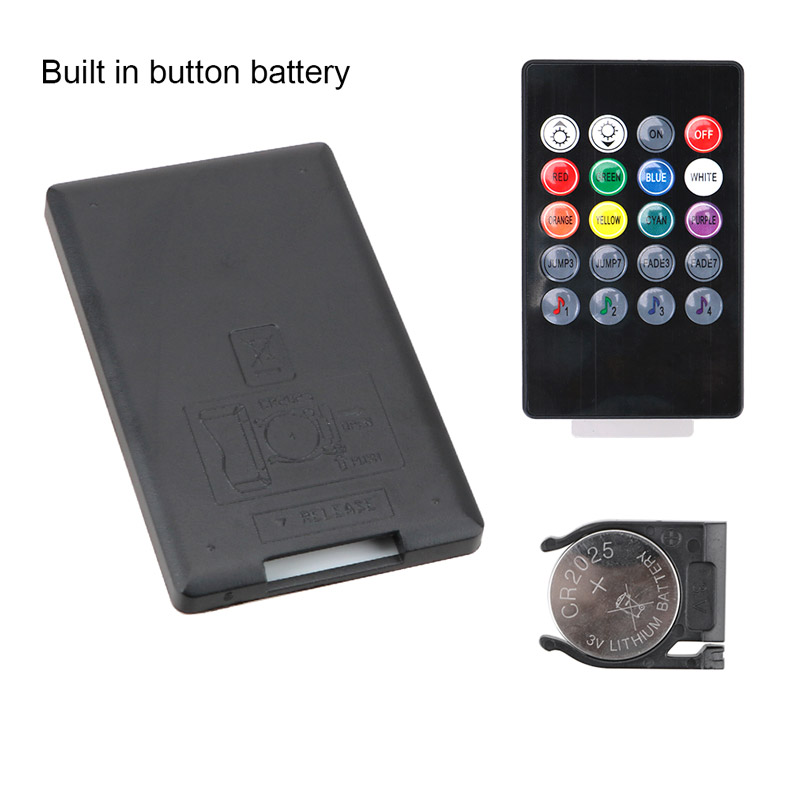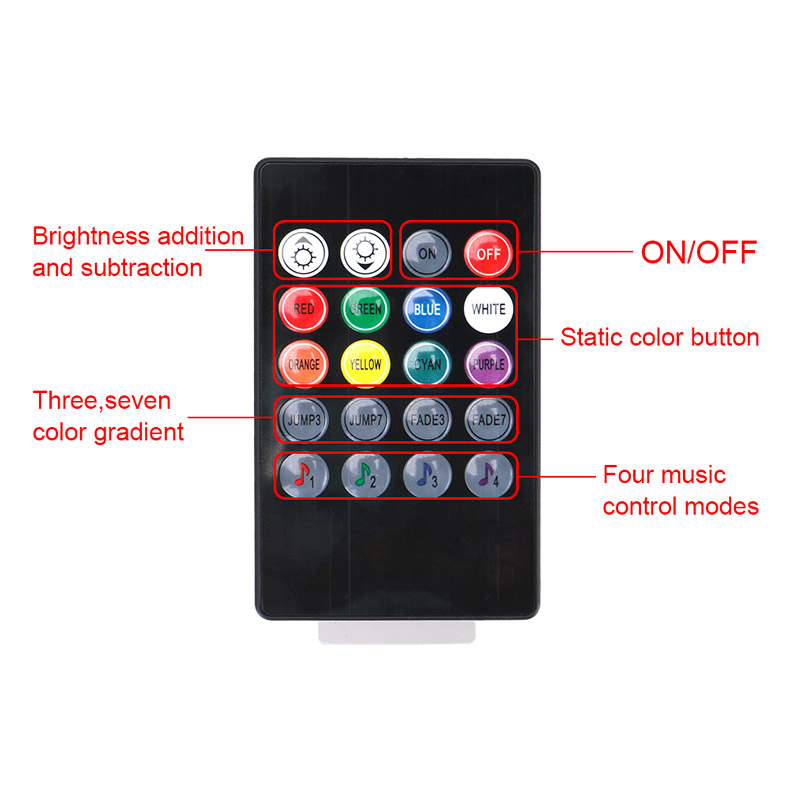 6 reviews for
LED Car Ambient Lighting Kit
---
02 Customer(s) recommended this item
Reviewed by 06 customer(s)
Got these for my sons truck. Now I can't keep him home once it gets dark outside. He loves them! He is 18 and installed them himself. He said the installation was super easy. They are pretty cool I have to admit when I ride with him.

I love these lights. Definitely recommend and don't be scared to buy them. It was super easy to install and I was able to hide all the cables except for the one that plugs into my car. The lights can be dimmed down or brightened and they go with my music which is a plus. I have a Prius so under my seats, it's wool and it stuck on. So this will stick on anything. The remote works well too.

Nice ambiance inside my SUV. Gotten compliments from everyone who enters. Install was not bad, only downside was figuring how to hide the wires which I eventually did. I install these under the seats. Brightness are only at foot level. I can't really tell standing outside unless I look down inside. Driver side adhesion did not hold up. It fell on the floor and is still there after multiple tries. I will have to improvise when I have time. Had to expose wire for remote to transmit. Will update review on brightness after adjusting again

Easy to instal I hid all wire inside the edges of the lower dash only one wire is exposed which is the usb connection but used some clear gorilla double sided tape to stick the wire along the edges to keep it managed the led strips are great they stick well and there lights are bright and can be dimmed or brightened, only wanted the blue light to match my dash but the whole lighting up with the music just makes it so much more satisfying.

Perfect Lights!

I installed these by myself and I'm kinda dumb so it was a pretty freak-in easy. It comes with these velcro patches with adhesive on the back that I used to sorta hide the cords and I stuck the extra-long part of the cords under my floor mats. I think it definitely will work best if you have floor mats But it looks rad as heck and I bet it'll make your car look 10x cooler.