Sale!
LED Lights for Car Interior Wireless
$26.99 – $32.99
LED lights for car interior with USB wireless remote music control multiple modes automotive interior decorative lights. This is about one set of decoration light, including 4 pieces lights one cigarette lighter and one remote control. It can be used on the car interior floor or dash.
Simple design for you a beautiful, exotic and romantic interior.
Double-side adhesive tap available for installation.
Wireless music control 7 color RGB car interior lights kit.
High quality RGB LED strip lights, waterproof, anti-collision, anti-corrosion.
Wireless IR control, change the color as you wish.
Also comes with music control mode, makes your car more attractive.
Control mode: 16 signal color control, brightness control, ON/OFF, 2 jump mode control, 2 fade mode control
Installation: Directly to the product configuration into the cigarette lighter socket cigarette lighter socket can be, without any wires modification.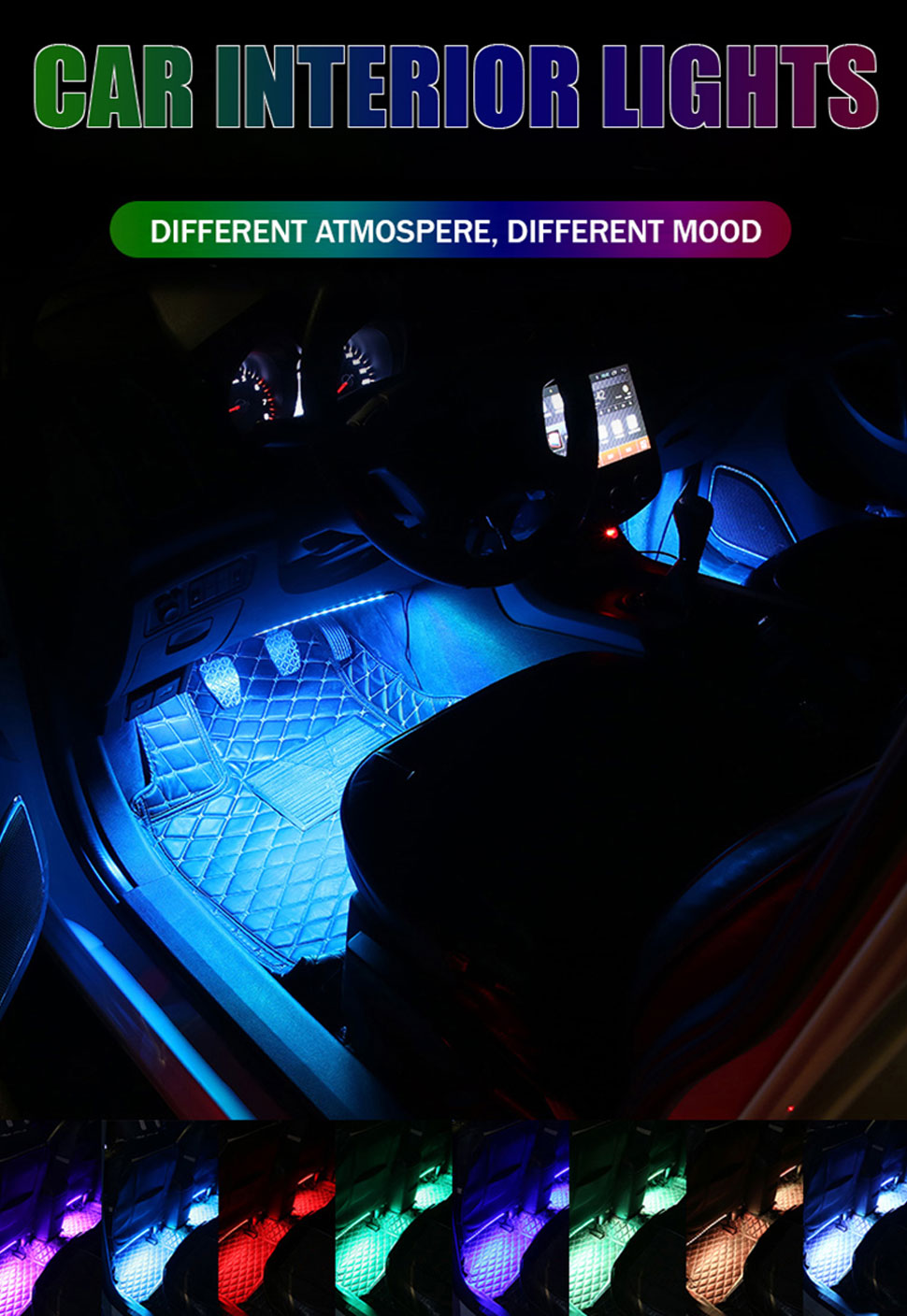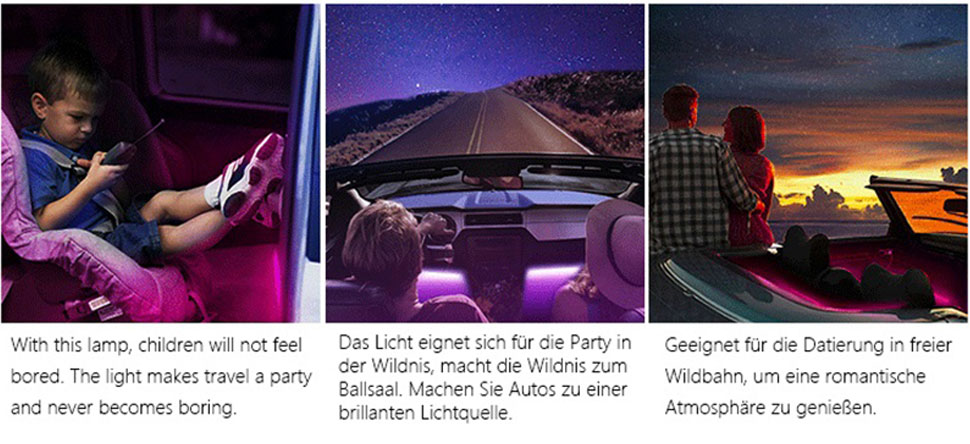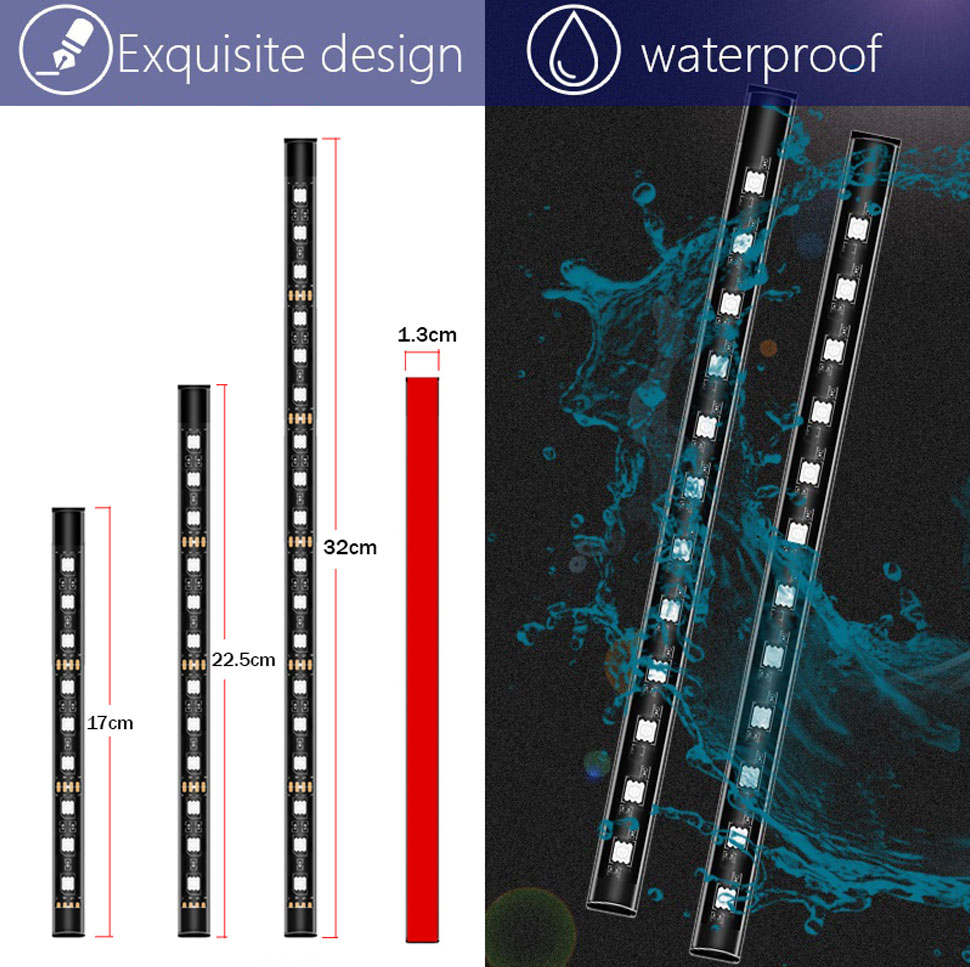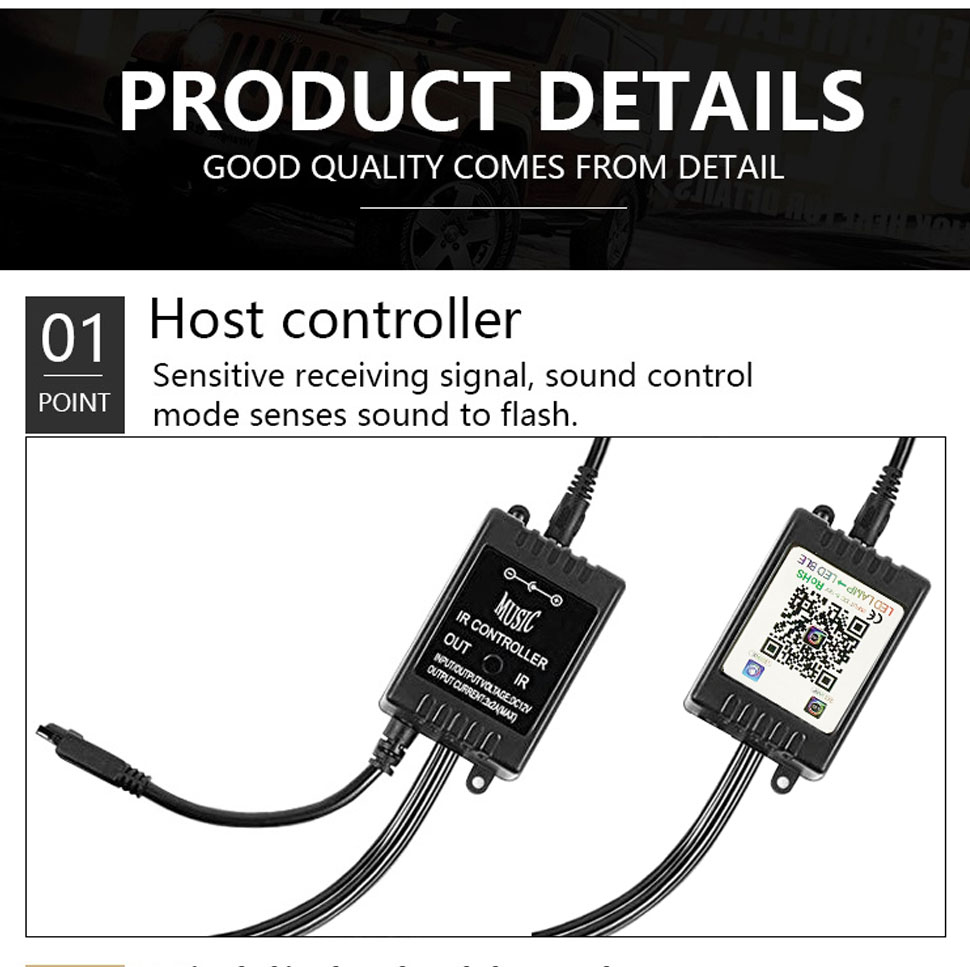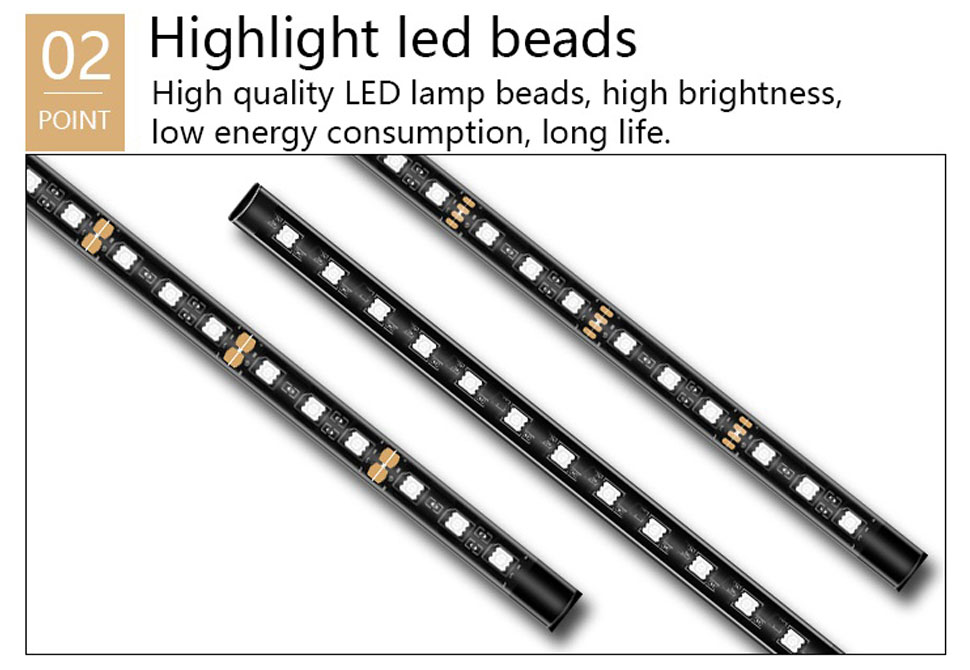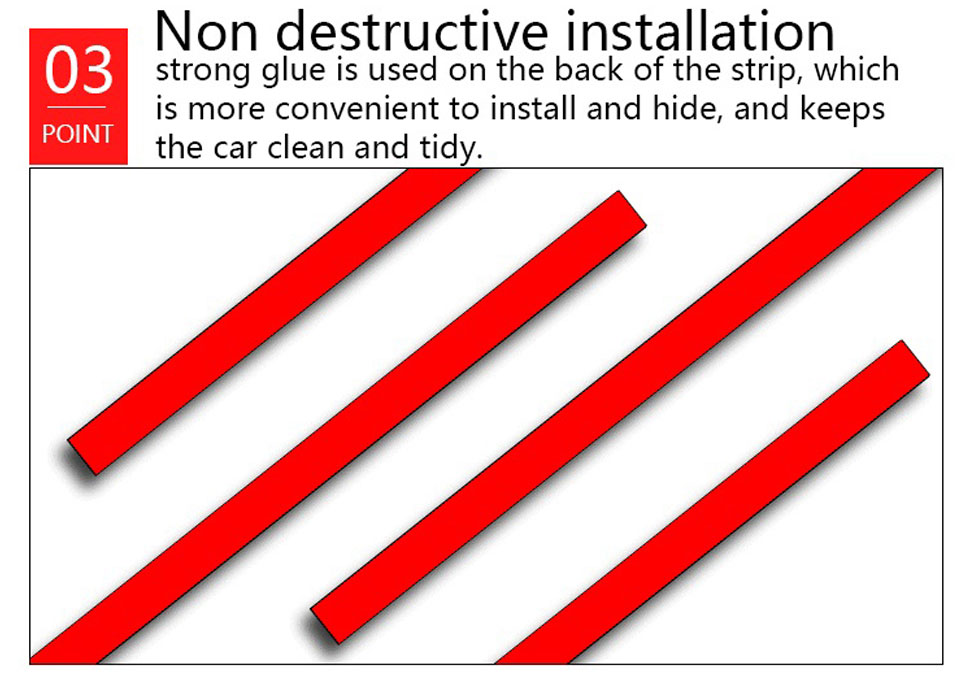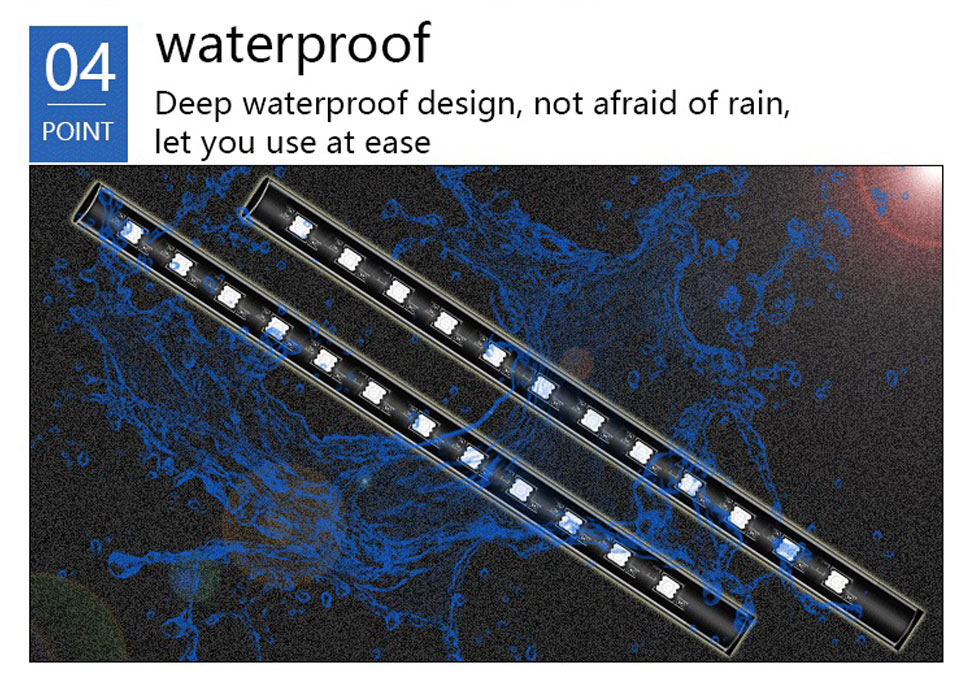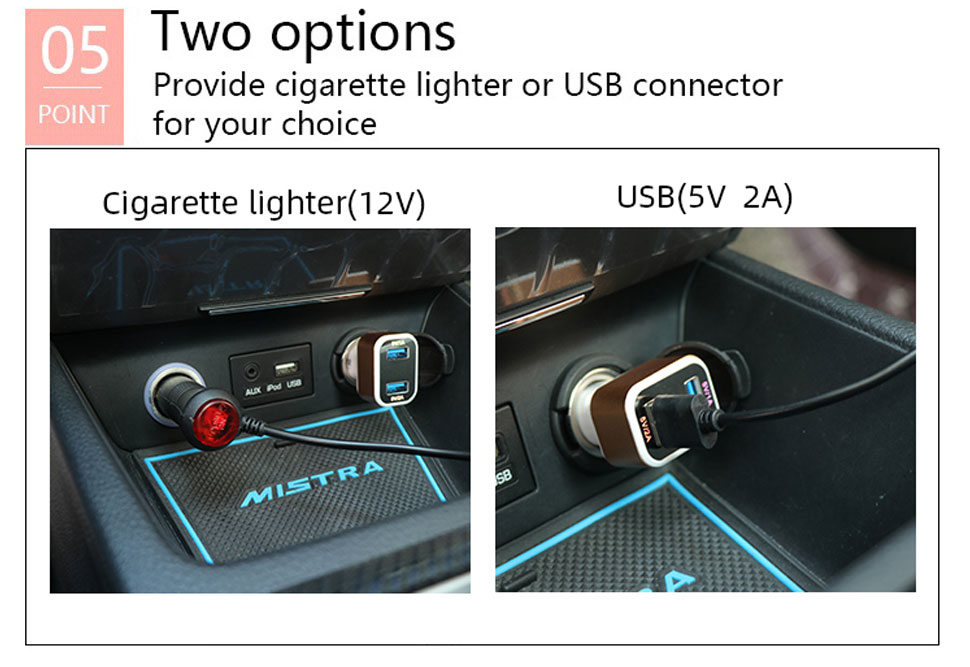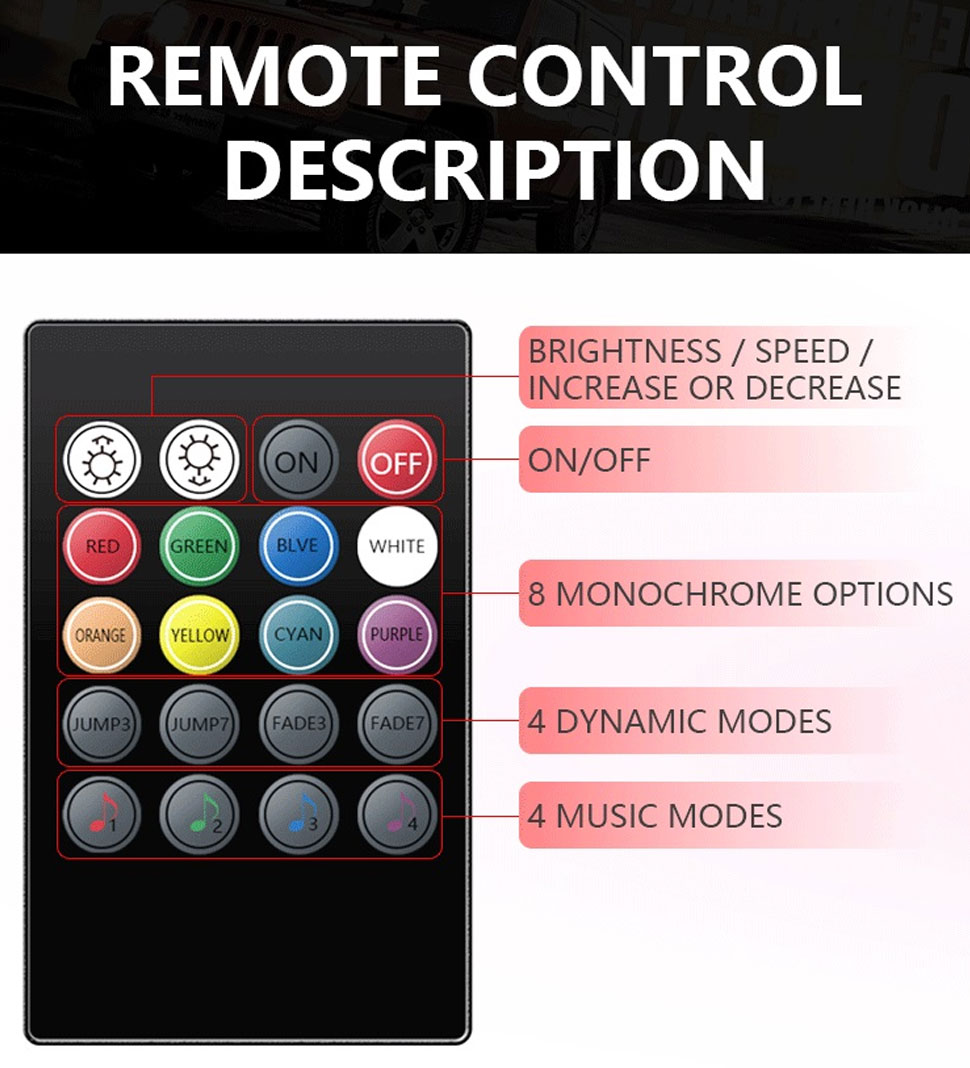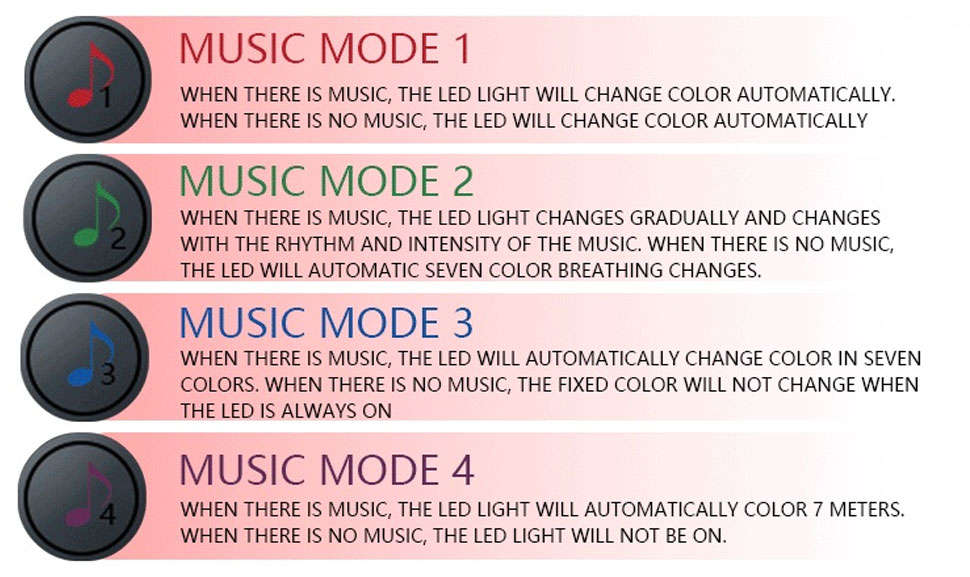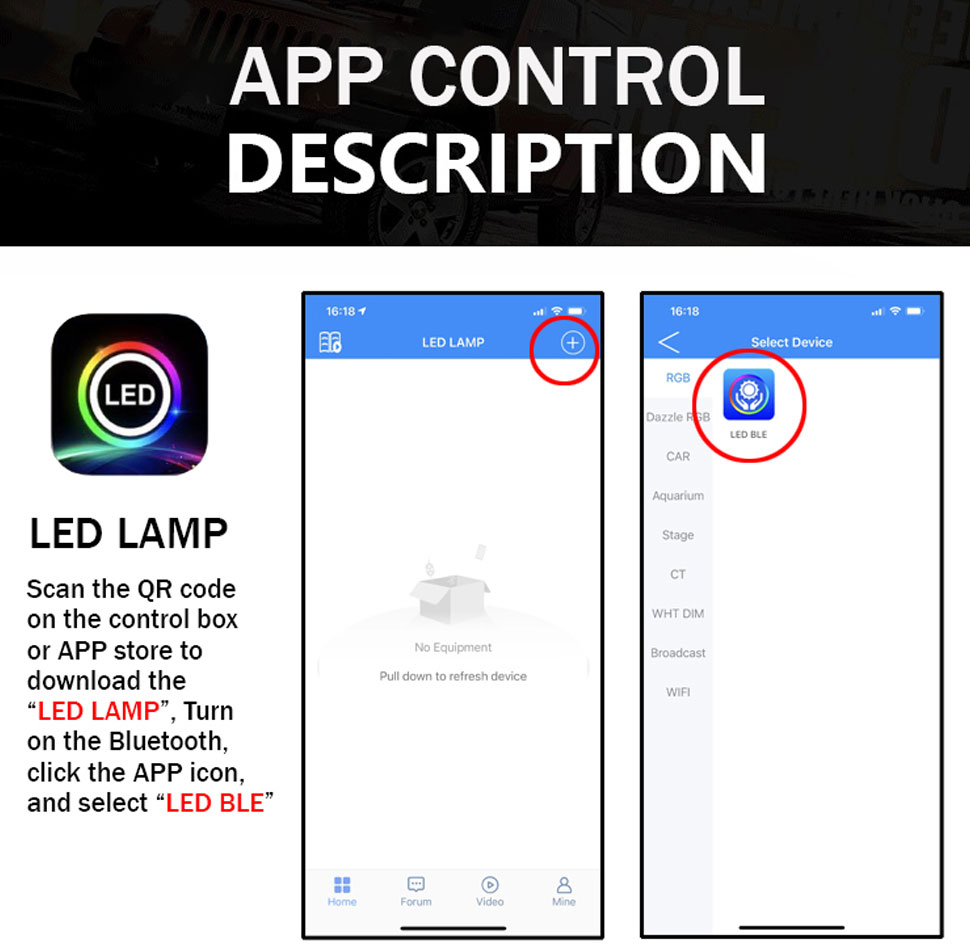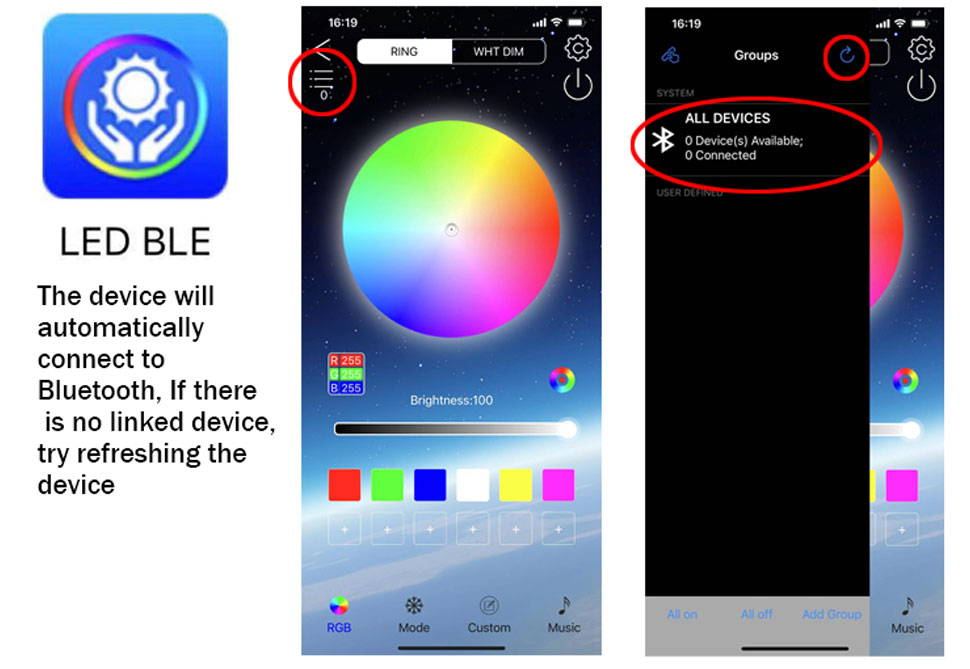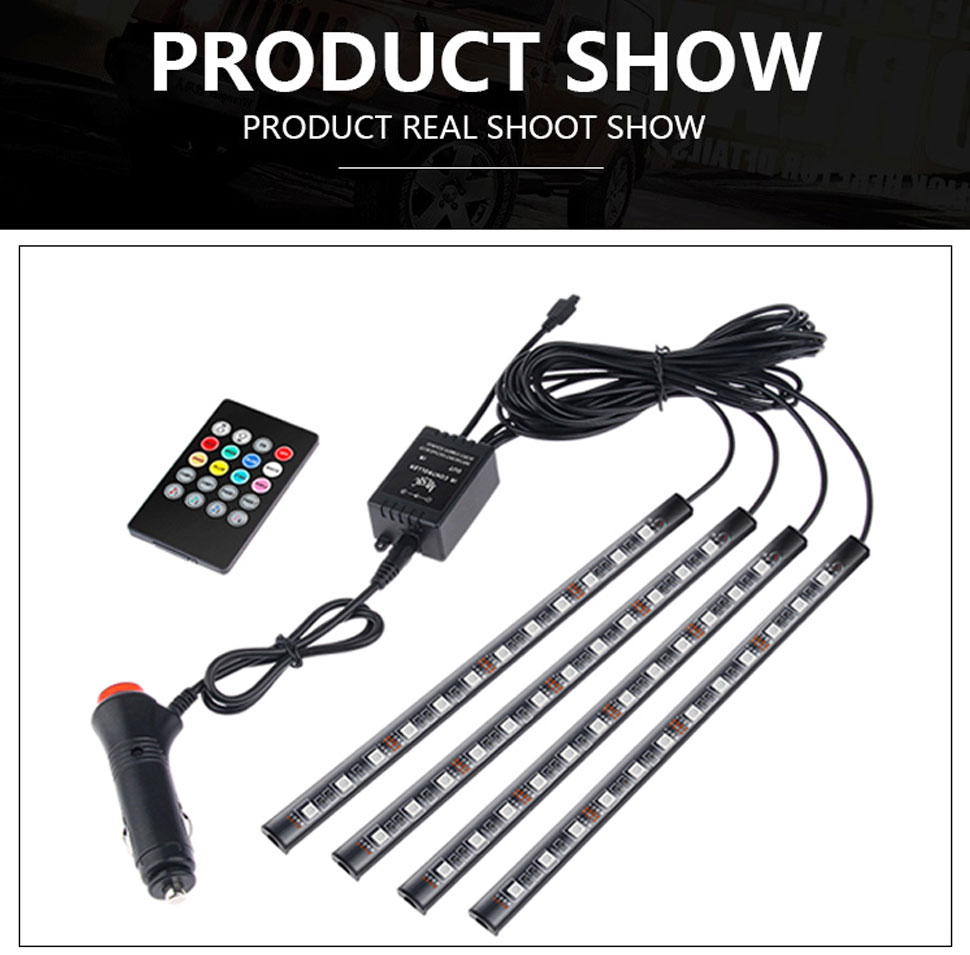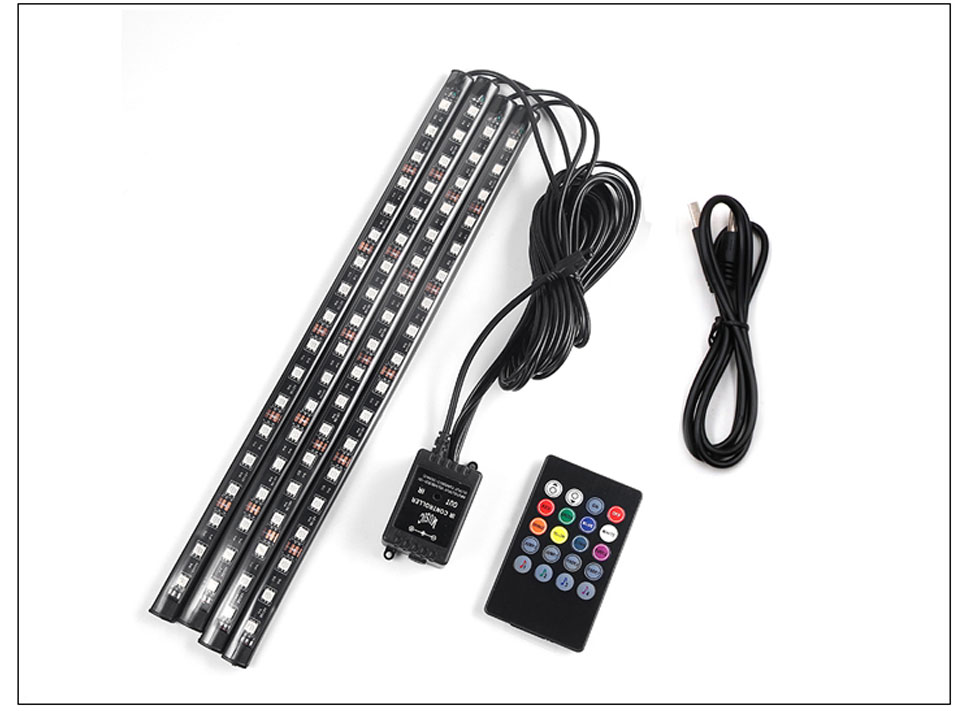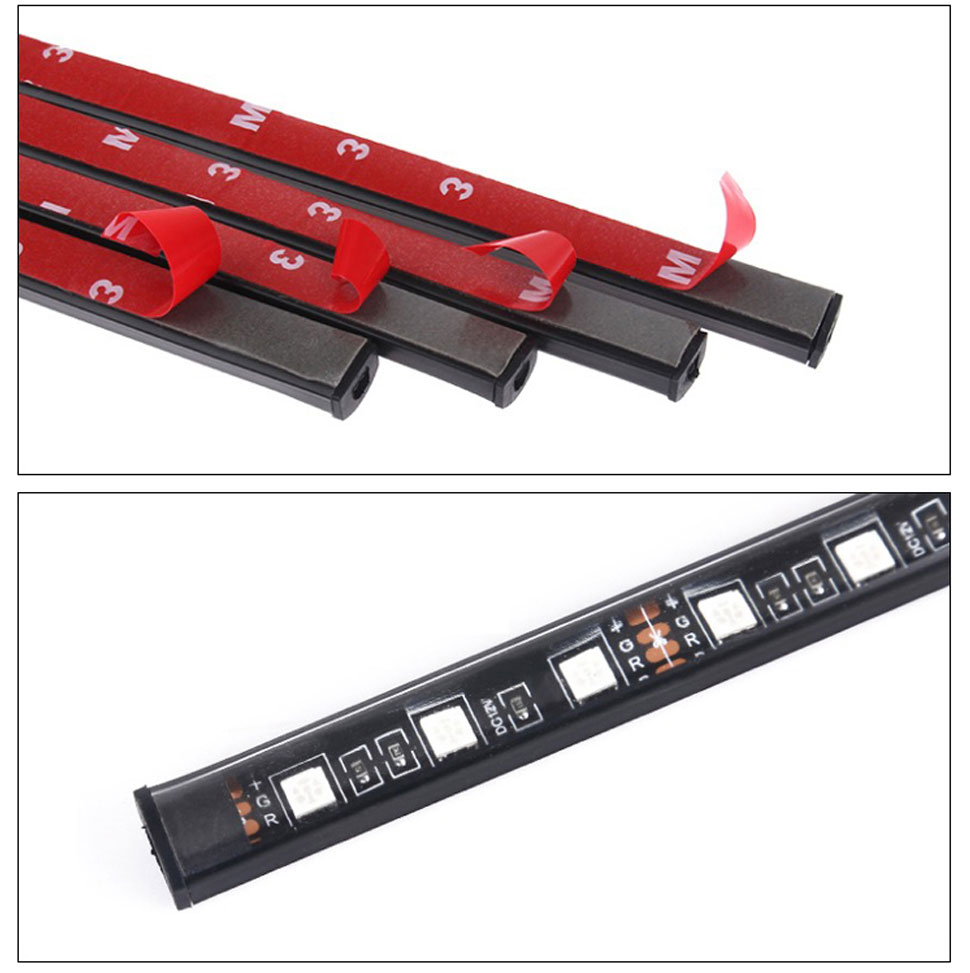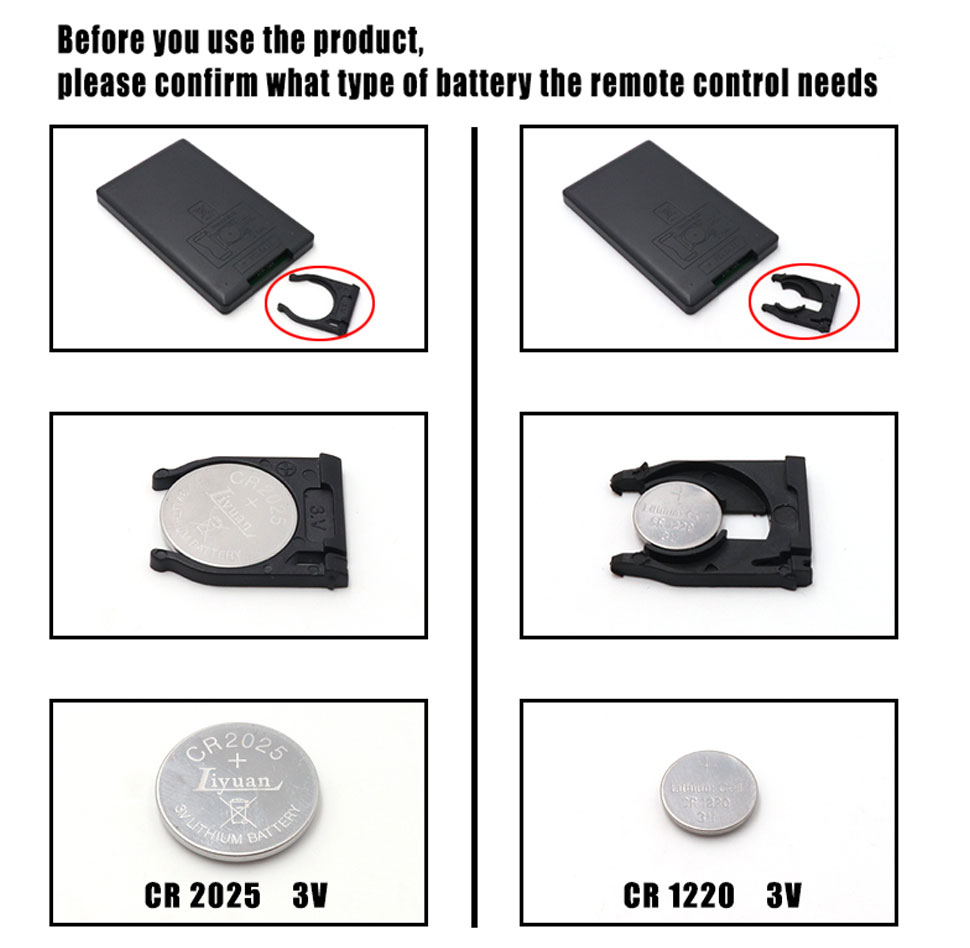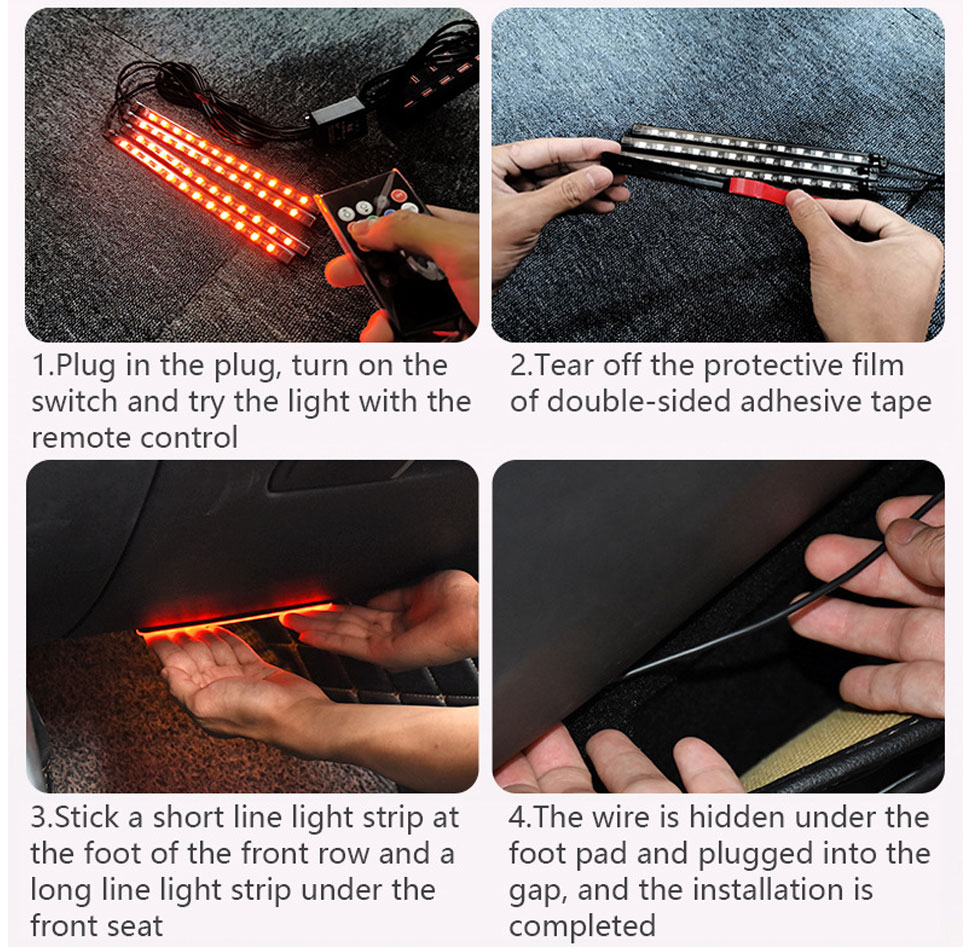 26 reviews for
LED Lights for Car Interior Wireless
---
04 Customer(s) recommended this item
Reviewed by 26 customer(s)
The product is great and the price is more than reasonable. It will add a great feeling when driving at night and depending on your mood you can adjust the brightness, Colors, and how fast colors transition. As a Lyft driver, my customers really enjoy the rides too. As soon as they enter my car, they are excited by this lighting. I would highly recommend this product to all drivers.

LED brightness at its max is the perfect glow for nighttime driving, and placed under the dashboard in front makes it so it's not at all distracting. The lights aren't noticeable from the outside though unless somebody's deliberately peering in. All colors look great. Overall exceptional product.

I bought this after seeing similar products (and riding in a couple cars that had similar products). I'm a huge fan of the lights. It was super easy to install and has been super fun to riding around with. I used the plug in my center consul and fed with wires along the floor of the car. It took my girlfriend and I maybe 15 minutes to get all four lights set up. I generally use the remote to operate the lights, but the app is really fun to make custom colors and play with different light changing timings. I'd highly recommend this to anyone who wants to add some personality to their cars without spending crazy money or needing experts to set it up.

I am very happy with these new LEDs.The music feature is awesome, the lights are perfectly synced and flash to the beat of the music with difference modes to fit your mood with adjustable brightness! The wires and leds have a good quality feel to them with plenty of length to run them too. I would recommend these to anyone looking for fun road trips with friends, family, or even when you want to go enjoy a nice drive alone!

These lights were easy to install. They look so good on my vehicle. So many colors to change from depending on your mood. Two options to control these lights. You have a wired and a wiress remott. If you're looking for an upgrade for your vehicle this it it.
Please
login
to post questions
Question:

How do you install LED lights inside a car?

IVOOE-JO
21-Jan-2022

Answer:

Directly to the product configuration into the cigarette lighter socket can be, without any wires modification. You can follow the below step: 1. Plug in the plug, turn on the switch and try the light with the remote control 2. Tear off the protective film of double-sided adhesive tape. 3. Stick a short line light strip at the foot of the front row and a long light strip under the front seat. 4. The wire is hidden under the foot pad and plugged into the gap, then the installation is finished.

Question:

Are car interior LED lights worth it?

IVOOE-JO
21-Jan-2022

Answer:

Compared to other lights, the LED interior lights have a long life. They can last around 25 times, longer than bulbs. And they don't dim over time like bulbs. With the lights, children will not feel bored. The light makes travel a party and never becomes boring.