Sale!
LED Interior Lights Car Kits
$24.89 – $39.99
Install led interior light kit in your car interior, feel the future with interior LED lighting, and decorate your car with colorful LED interior lights. This car interior ambient LED strips over 16 million colors and different tones for selection. You can create your unique color to perfect the enhancement for upgrading your car.
Wireless music control 8-color RGB indoor lighting kit.
Wireless infrared control, want to change the color.
Music control mode makes your car more attractive.
Dynamic streamer, you can use remote control or APP to change to 200+ modes.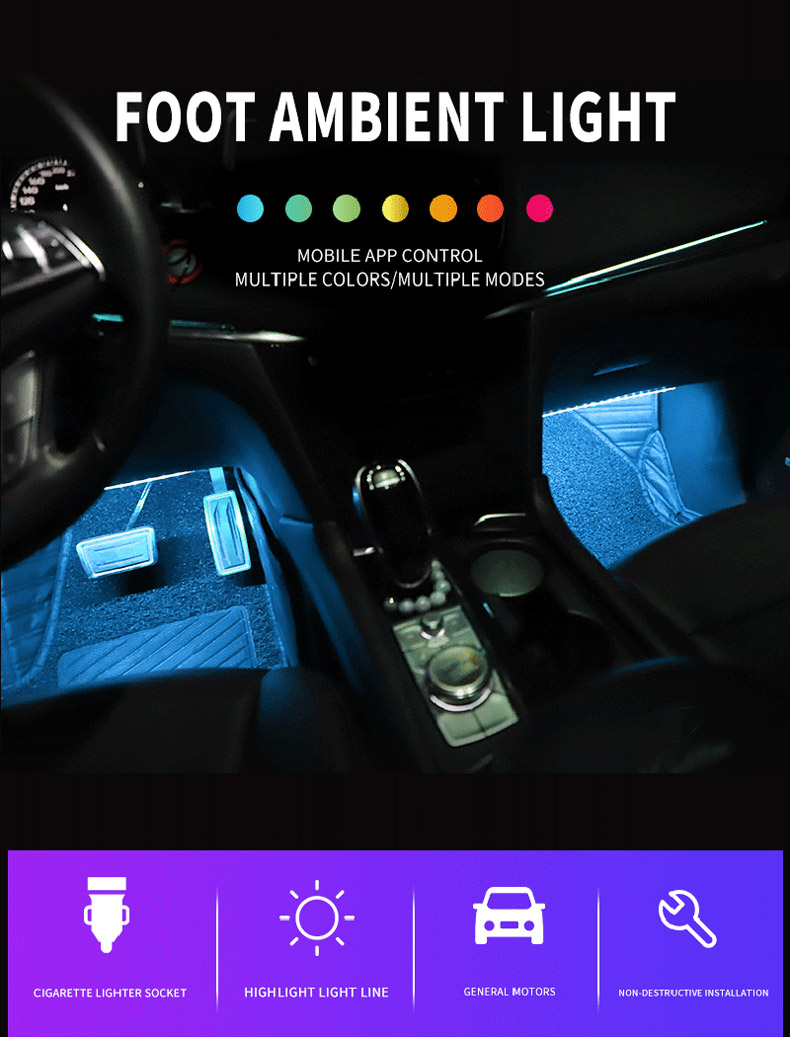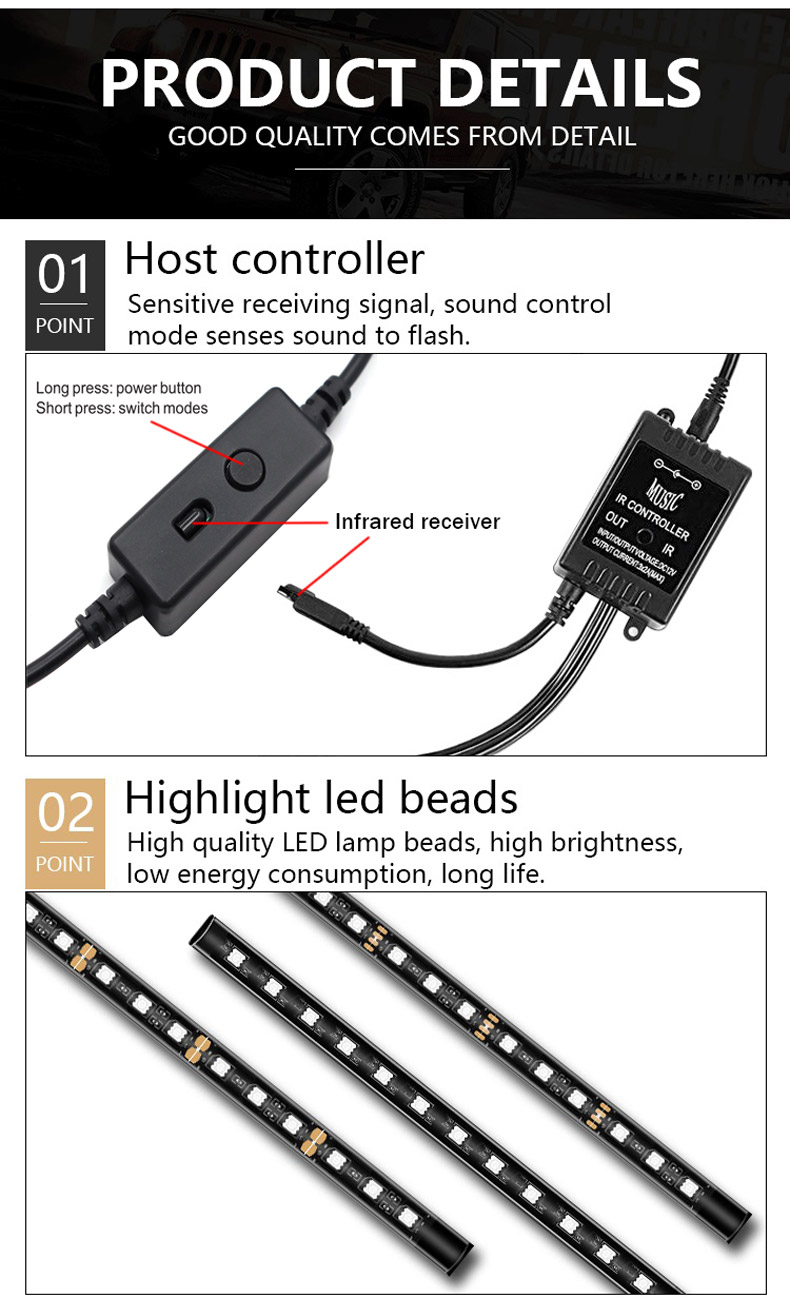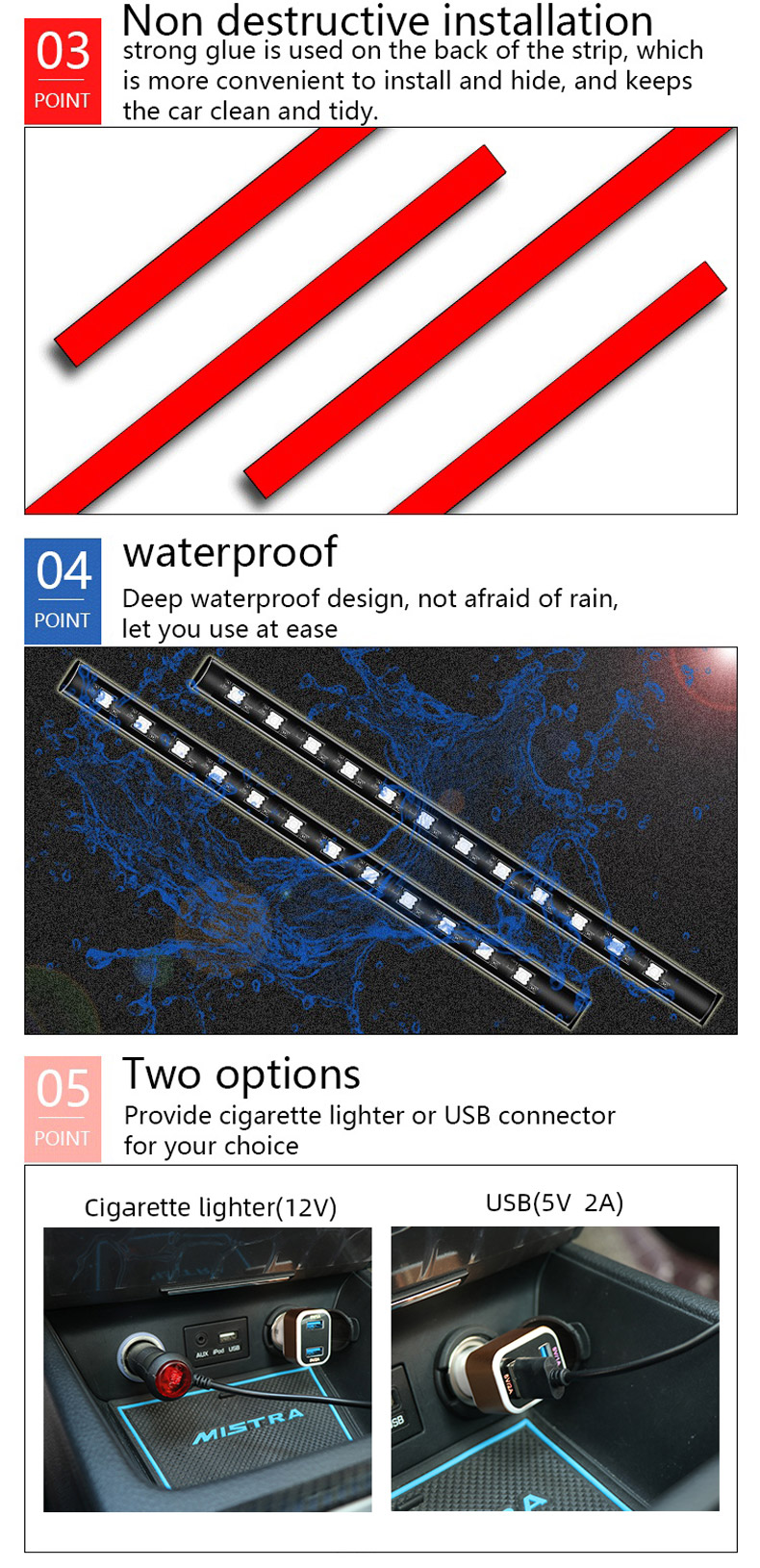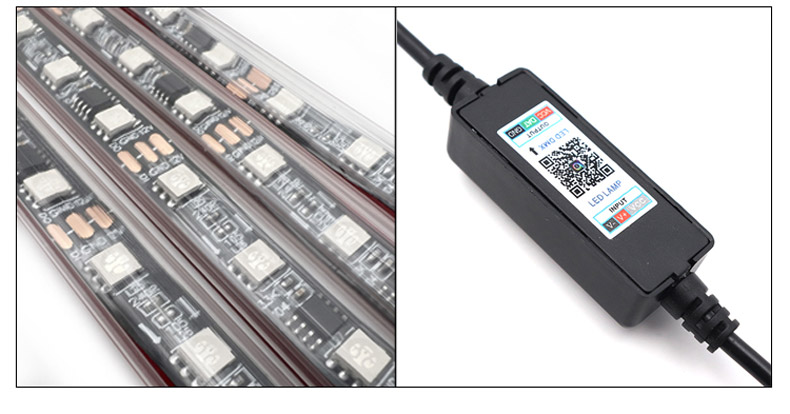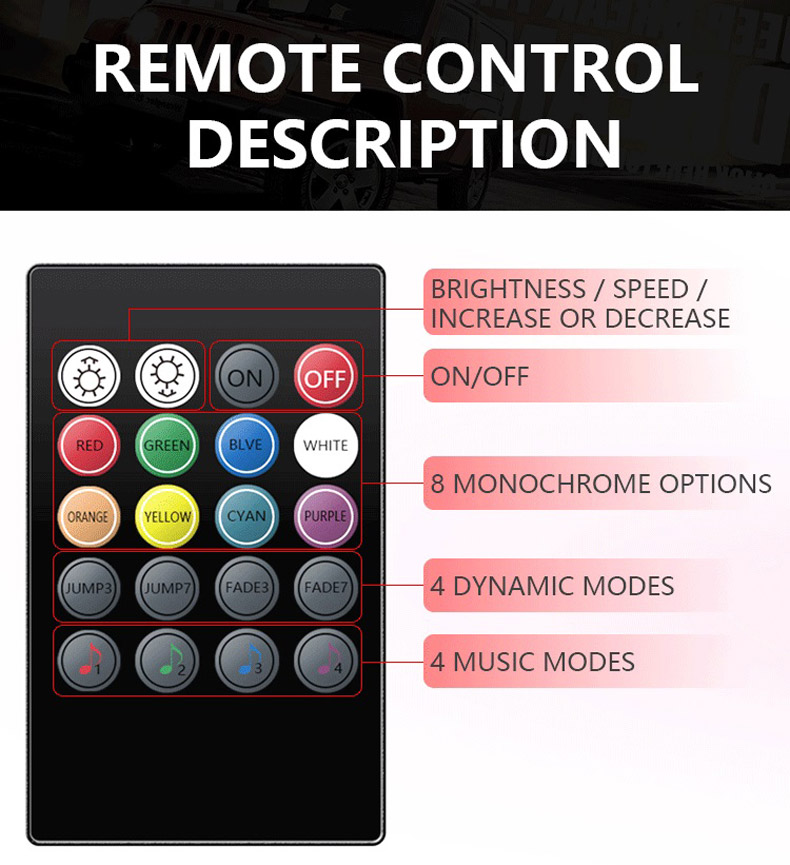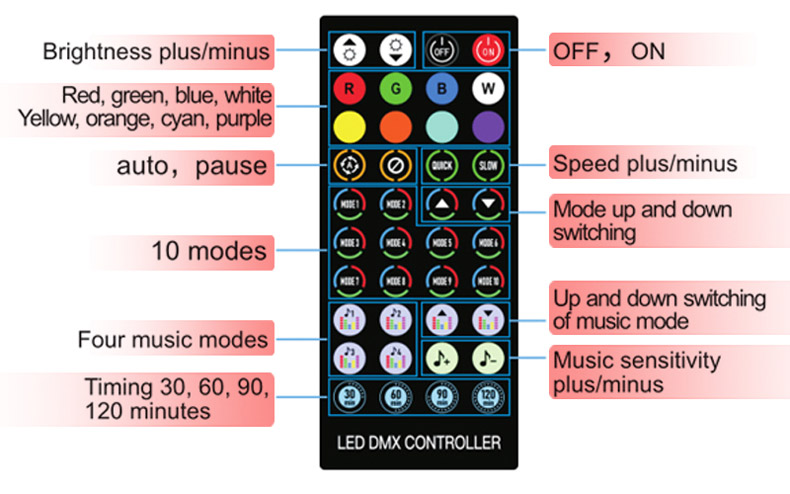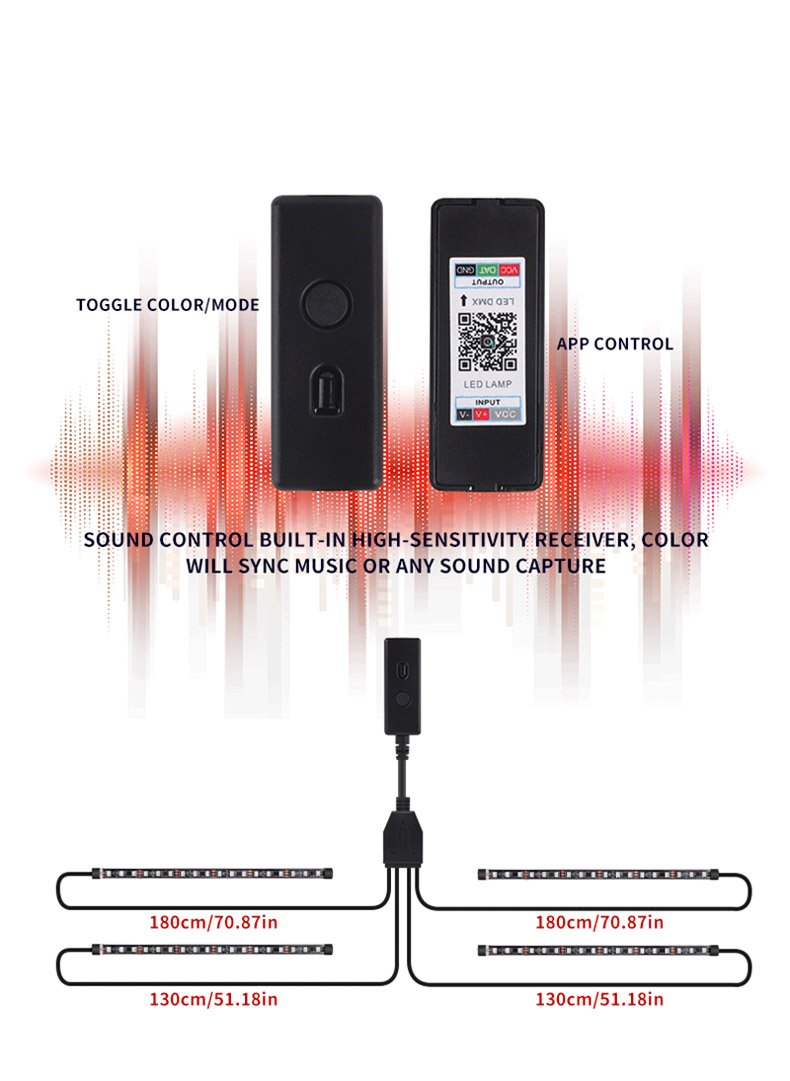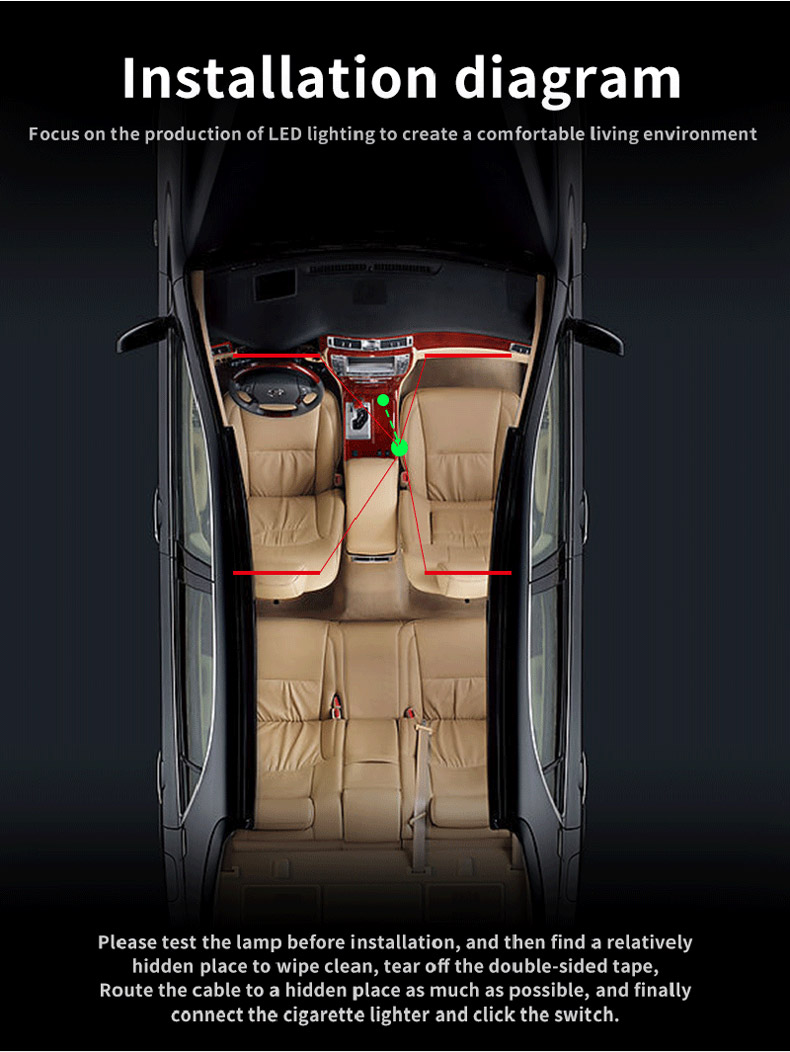 3 reviews for
LED Interior Lights Car Kits
---
01 Customer(s) recommended this item
Reviewed by 03 customer(s)
I installed the lights in my 2018 Tacoma yesterday, and they work great… but hiding the wires were my priority, and not trusting the tape is smart (from experience). I was going to splice the wire by taking apart the cigarette lighter, but I decided on another idea…. drew a hot (red) and ground wire (black) through underneath my steering wheel side of my car and attached the wires to a cigarette lighter plug (female end)…. connect the lights (and my CB radio) then zip tied it all up high so you can't see it…it works great, and is removable.

Also, the stickiness of the tape didn't work on all the metal parts under my seat… I had to use zip ties through the rubber ends and one around the middle of the light bar to attach it. The way the wires are daisy chained together, I had to put the two shortest length wires under the driver seat and then had just enough room to extend the second light bars over to the other seat (front and back of the seat).

I love my lights! They were very easy to install. The adhesive strip was enough to make the lights stick under my dashboard, but I'll have to use the screws they included for the strips under my seats because the adhesive probably won't stick to the cloth for long. So far, I haven't synced my lights to the phone app because it's easier for me to just use the remote that's connected to the wire, but I'll try connecting and controlling it a little later. They're so pretty at night, and the lights will change with the beat of the song as long as you have the microphone on. So far I have no complaints and I'm very satisfied with my purchase.

I installed these lights to give me a relaxing and chill vibe in my car. I spend a lot of time in it because of work. Its pretty cool how you can use either the remote or app to mess with patterns and colors. I like how I can plug it in my USB port without sacrificing my other ports for my phone charger and dash cam. It's nice to see you can also control brightness too. Worth the purchase.
Please
login
to post questions
Question:

Can you replace interior lights with LED?

IVOOE-JO
15-Jul-2022

Answer:

LEDs have a longer life than incandescent bulbs and run cooler. They also draw less power, which translates to fewer drained batteries because someone left the door ajar. Replacing interior bulbs with LEDs requires no special tools or experience.

Question:

Will it drain the battery?

IVOOE-JO
15-Jul-2022

Answer:

A lot of cars will have 2 positions for the fuse for the power outlet inside the car. One position will receive power constantly while the other only receives power when the ignition is on.depending on your car's fuse panel arrangement. Of course, you can also use the on/off button that comes with the car led strip lights to manually disconnect the power.