Sale!
Car Interior LED Lights Strips Wireless
$27.48 – $30.49
LED car interior strip lights. This is about one set of decoration light, including 4 pieces lights one cigarette lighter or usb and one remote control. Simple design for you a beautiful, exotic and romantic interior. Wireless IR control, change the color as you wish.
Romote Control and APP Control 2 types;
Wireless music control 7 color RGB car interior lights kit;
High quality RGB LED strip lights, waterproof, anti-collision, anti-corrosion;
Also comes with music control mode, makes your car more attractive.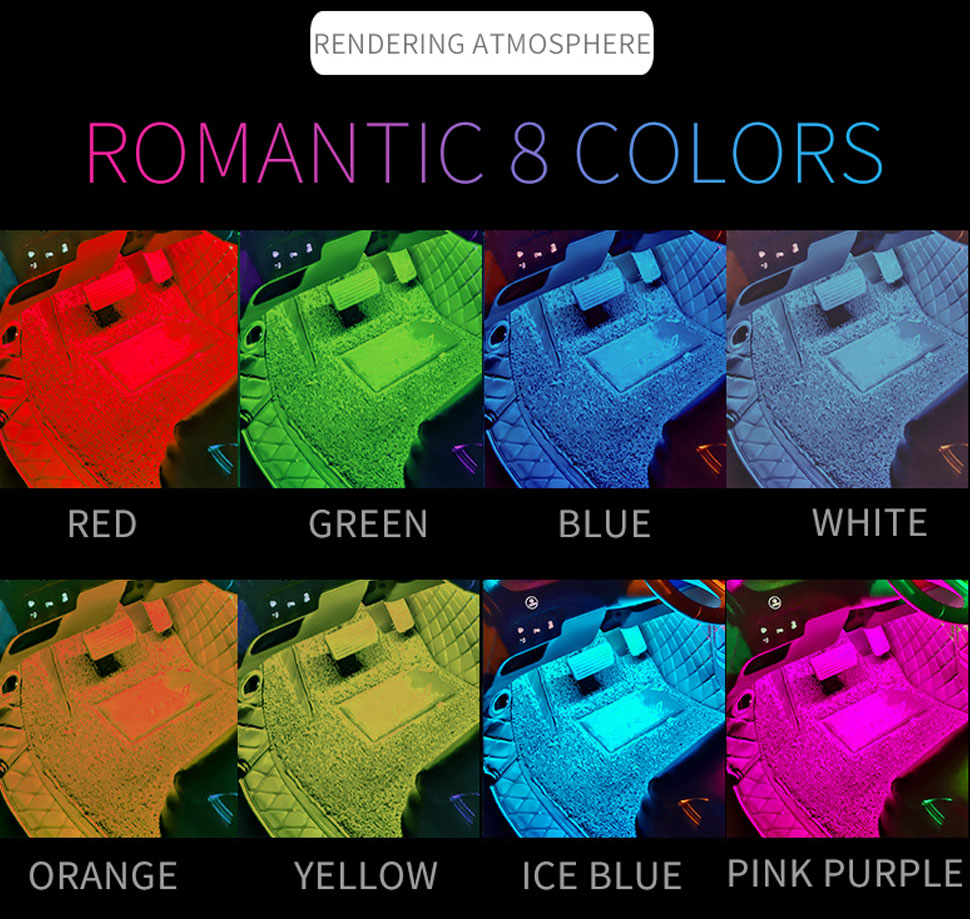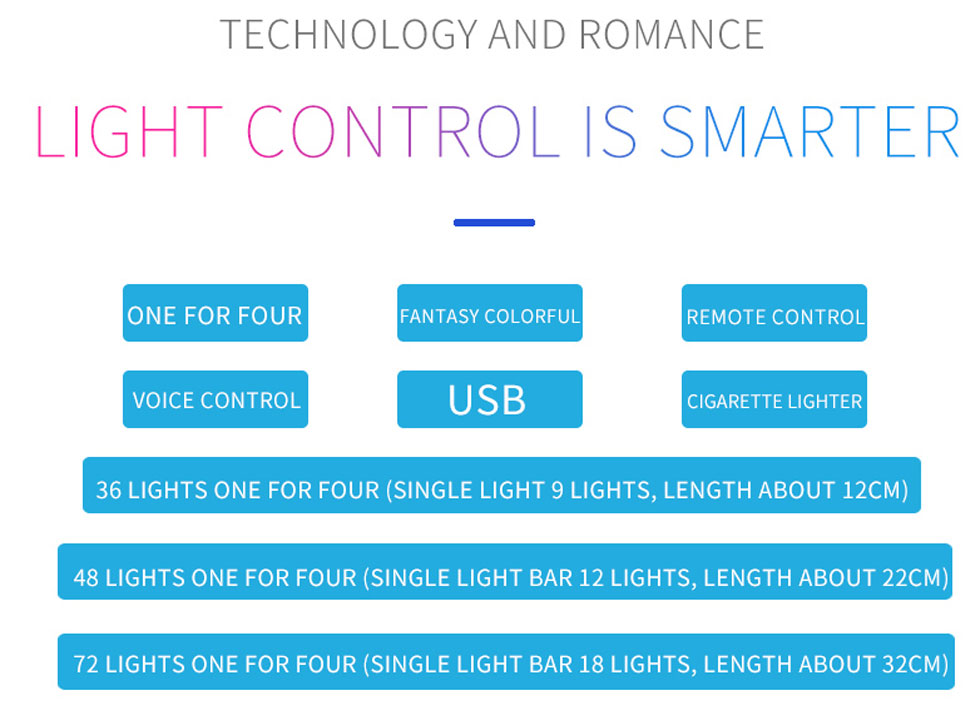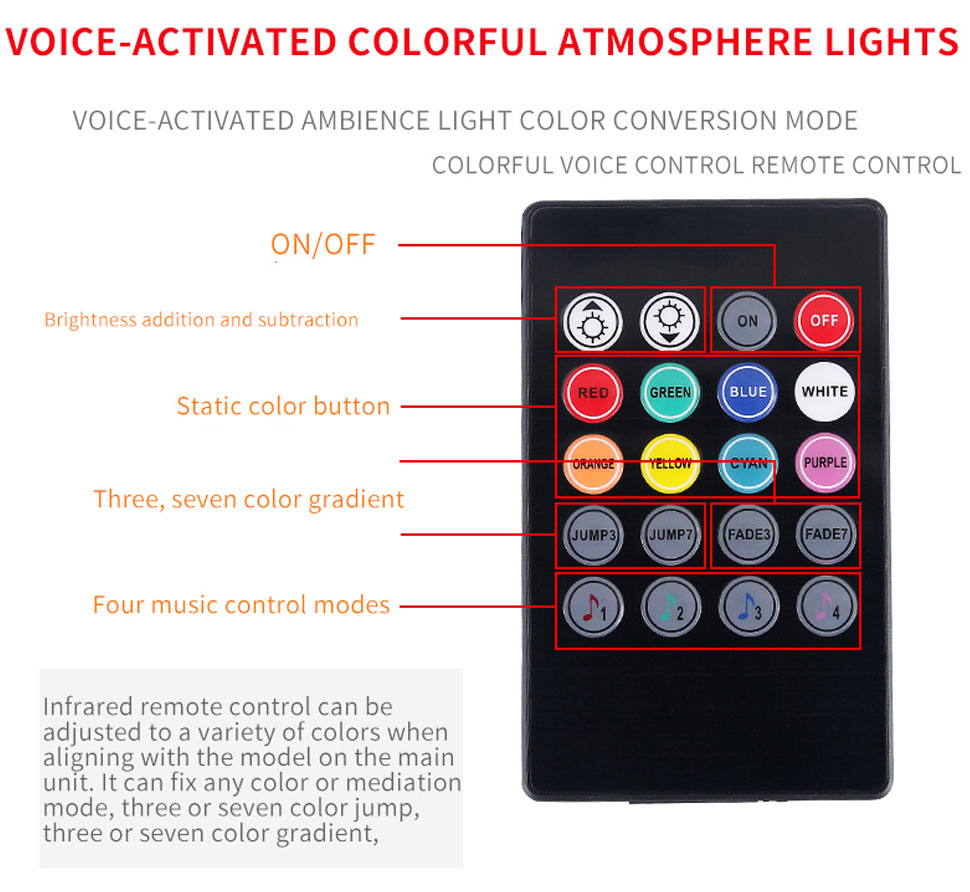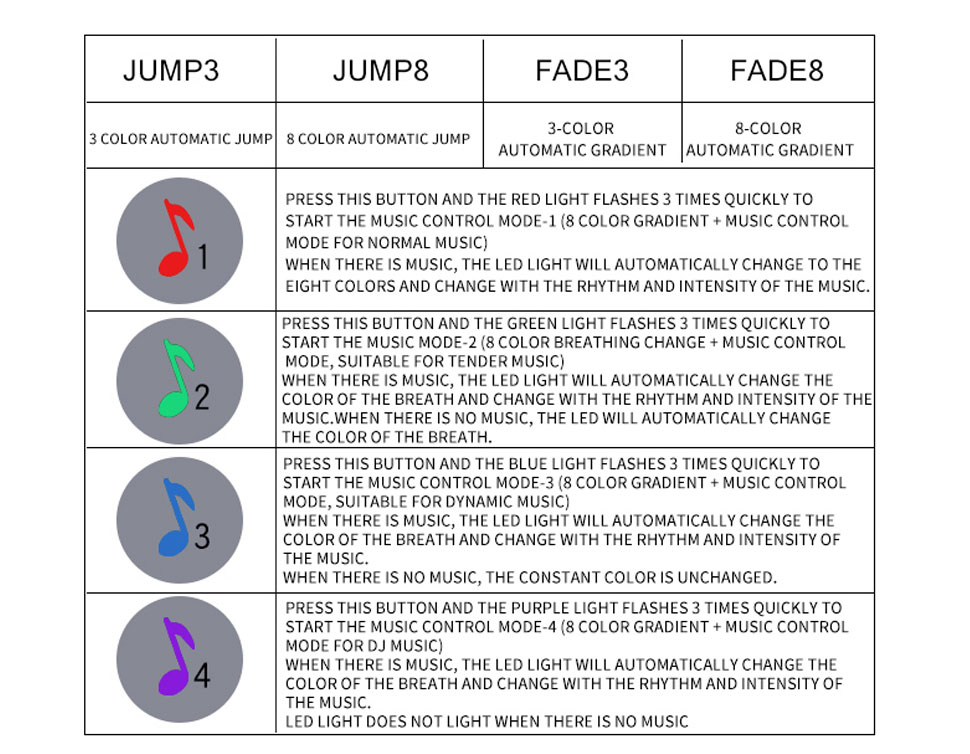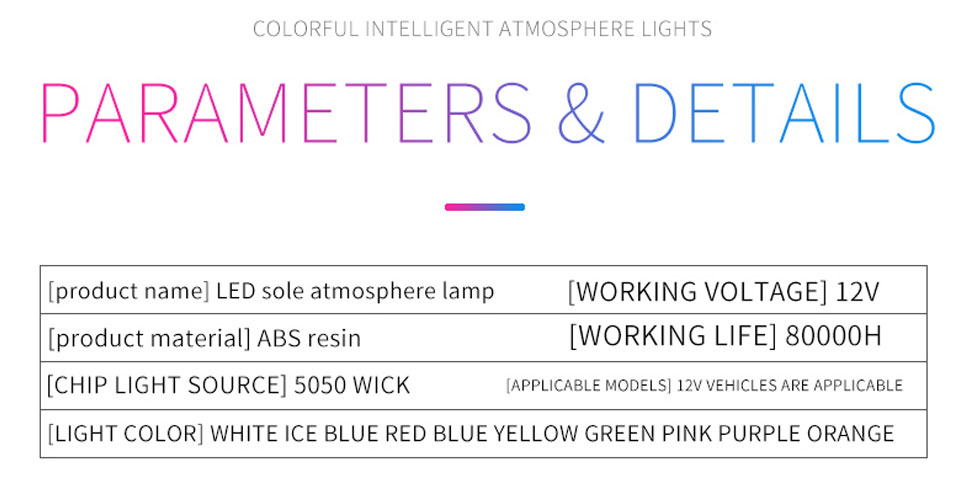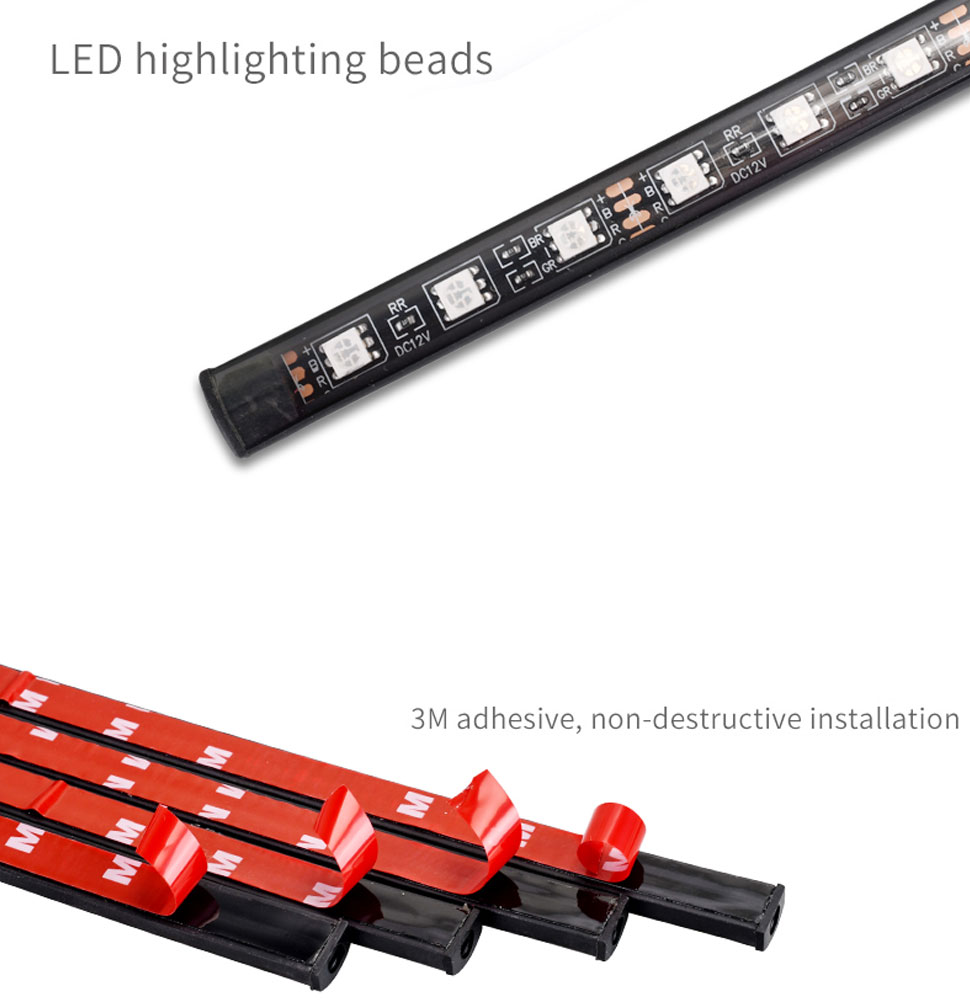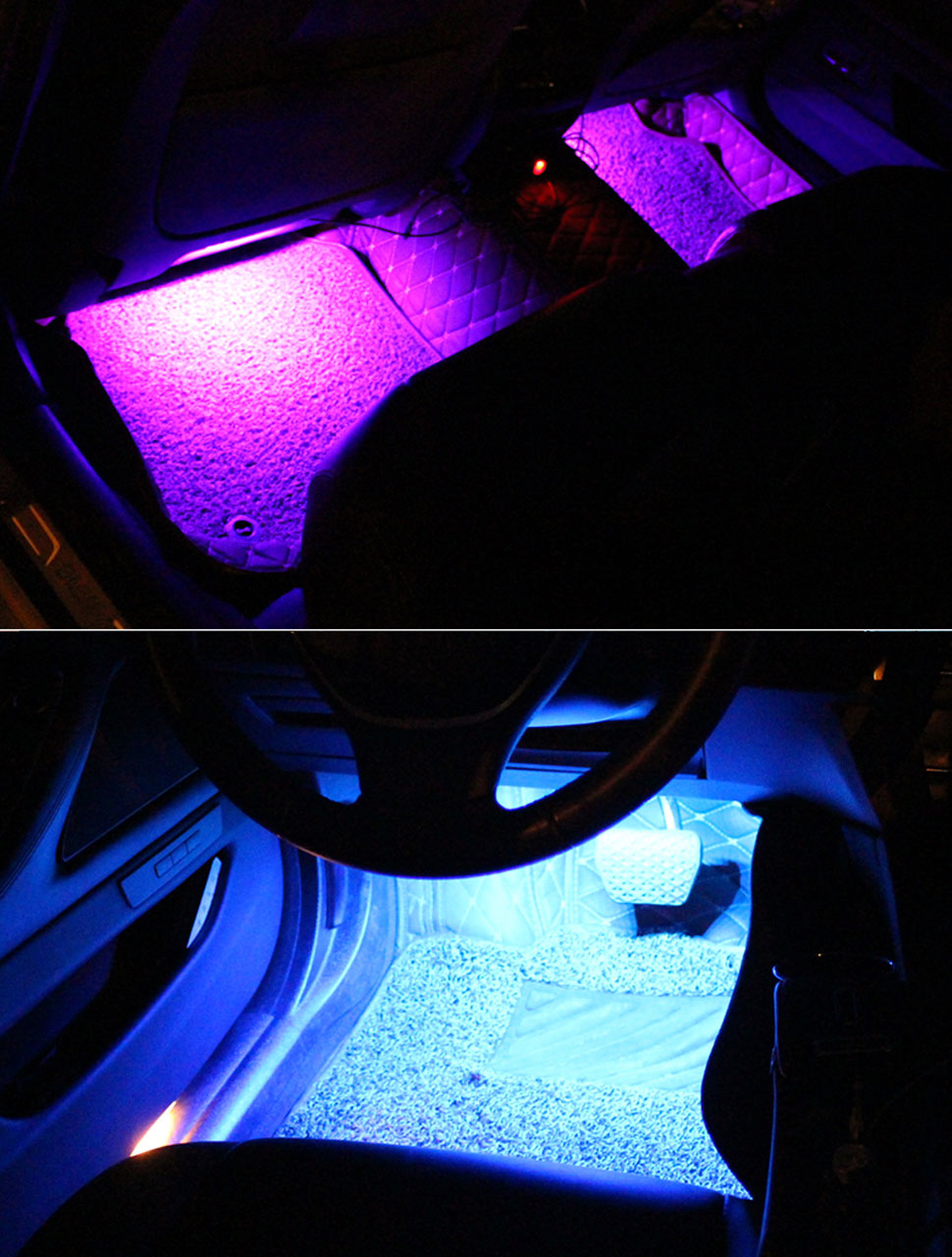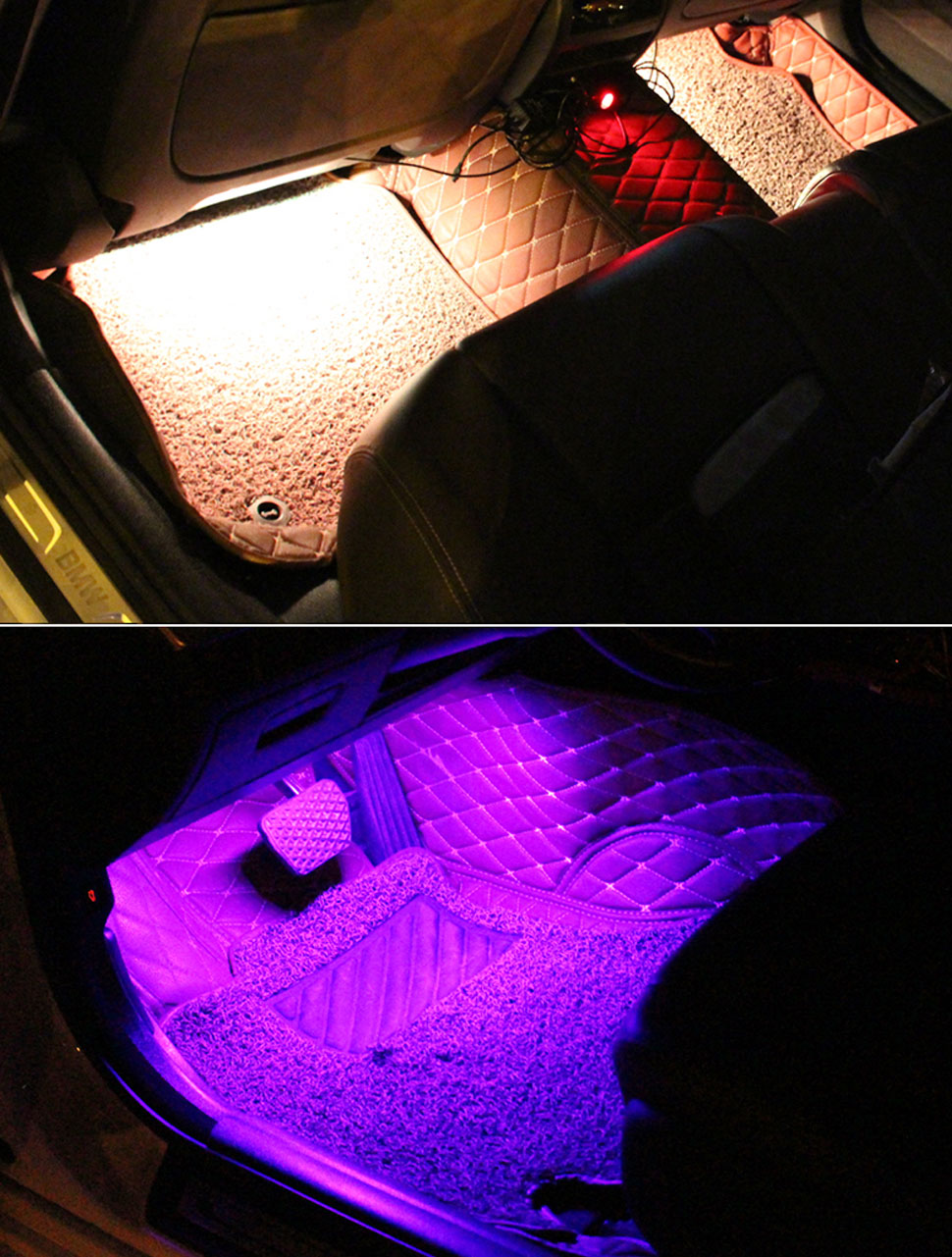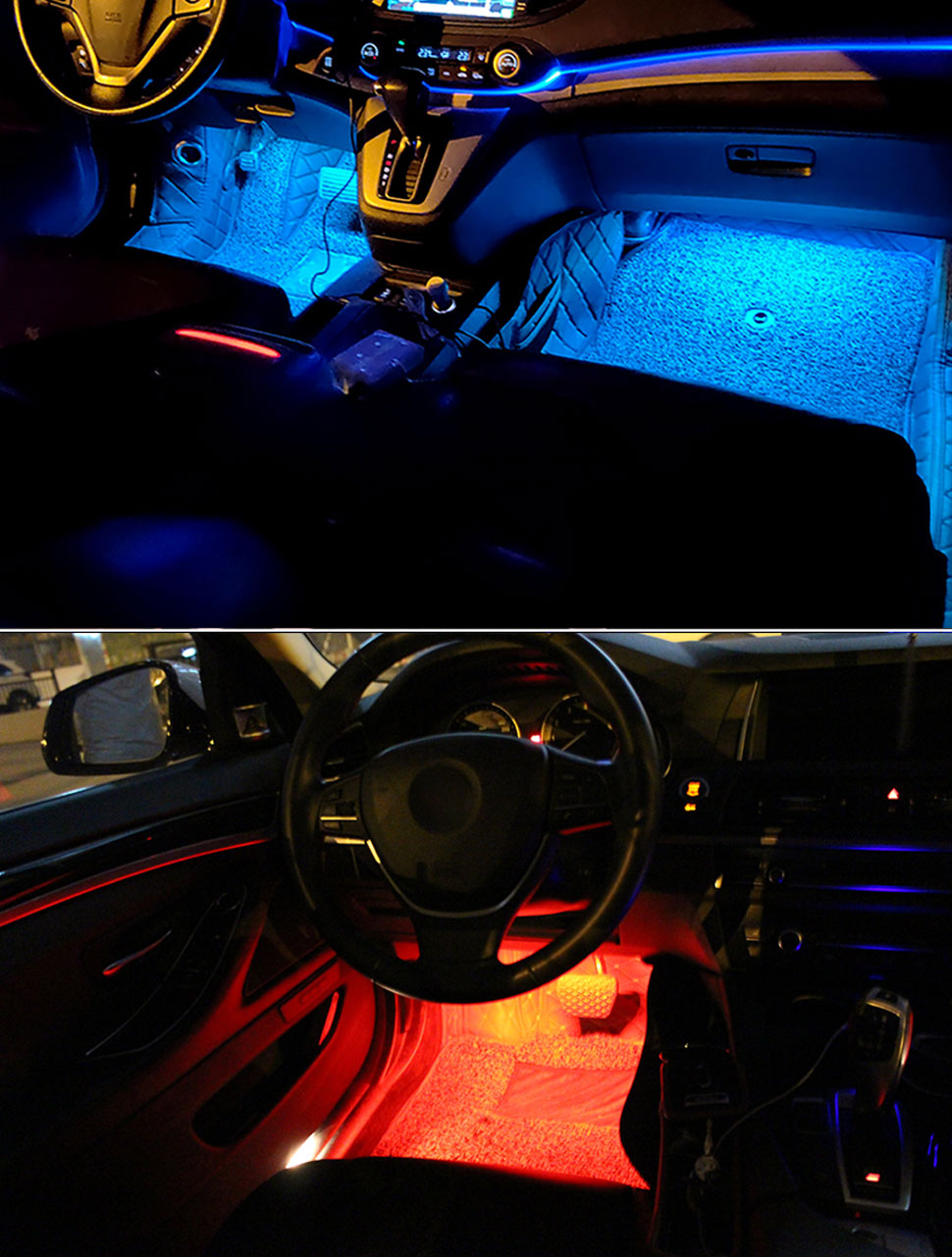 7 reviews for
Car Interior LED Lights Strips Wireless
---
03 Customer(s) recommended this item
Reviewed by 06 customer(s)
I found this to be a great alternative to the cigarette outlet 12v power product. I have an aftermarket radio head unit that supports Apple Car Play and Android Auto. I have 2 USB outlets one for each. Since I have a Samsung phone I have no need for the Apple Carplay USB. I was able to use that to power these lights and free up my two 12v sockets for charging and other 12v capable devices. I would recommend this to anyone looking for a similar solution. Also may be good if you have a newer car with lots of USB ports that do not charge phones as efficiently as having a 12v charger.

Perfect for the cost

The car light is very bright at night & the simple strip is easy to hide behind or under car compartments. The app itself has lots of modes & colors with a lot of control over brightness, tempo, & patterns. I recommend pairing these lights with more adhesion strips. Easy to turn off if you wish by taking out the USB charger. Make sure your car is clean, the bright lights show lots of detail at night. So perfect for sunset drives, could honestly place them anywhere and you'll get good lighting.

Fun lights! Easy to install

Very easy to install, easy to hide the wires, we will see how the 3m tape holds up over time. The app is the best part because you can control brightness, color, pattern, fade, etc. Very customizable. The music mode works well, the microphone is pretty sensitive, but you can adjust that in the app as well. I like to turn down the brightness to about 10% while I'm driving. It's nice ambient lighting. I'll buy this again for my next car.

I purchased these to add a little light inside my truck at night, these do just that. The lights are not over powering to have on while driving at night. I wanted mainly red light since my truck is red. But the red is alot dimmer than the other colors, and the control box has a memory function so when you turn off vehicle and get back in it the same color you had prior turns back on which is nice! Overall a solid simple lighting upgrade for your vehicle. Only cons I can think of is that the red is dimmer than other colors and the ir sensor had to be directly pointed at with remote in order to work!

I enjoyed this device so much. It made my car look much better from the inside and it added a bit of that custom feeling to my car. The color variety is great but the colors do lose accuracy as the brightness gets higher. The ability of changing the colors through my phone helps a ton since I do not need to rely on a remote control that can easily get lost or fall on the floor. With the app, the response time is very good. I recommend this if you are ready to have fun with your car and if your car is clean. It is so much easier to install when your car is clean.
Please
login
to post questions
Question:

What if your car doesn't have the cig button?

Tim
01-Jul-2022

Answer:

This interior car light only supports power by the cigarette lighter.

Question:

Is it safe to keep them in the winter when car gets very cold?

Tim
01-Jul-2022

Answer:

Yes very safe no risk no problems it gets a little warm if you download the app and turn the brightness to 100 but that's it no problems.

Question:

Do these need to be charged or do they need to be plugged in all of the time?

Kenna
01-Jul-2022

Answer:

They dont need charged there is a switch u can turn them on and off with we dont leave ours on all the time we turn them on at night.

Question:

Is it safe when the car gets hot in summer?

Kenna
01-Jul-2022

Answer:

It all depends on where you live. For example I live in NY. Summers tend to get really hot. I've had thes lights for three weeks now and so far they are still working properly. If you live in like Arizona the adhesive would probably melt.

Question:

Does it work with 2014 toyota rav4?

IVOOE-JO
01-Jul-2022

Answer:

I have a 2004 Toyota and they work perfectly with mine. I think they will work with any car.

Question:

Do you have to unplug it every time you turn off the car ?

IVOOE-JO
01-Jul-2022

Answer:

No you don't. The lights use the 12V socket in your car. And on the 12V that the lights come with has a red power button. Press that button to turn off the lights completely. There is another power button on the control panel but that doesn't turn off the lights completely.

Question:

Do the lights automatically shut off when turning off vehicle ? Or will I need to remember to shut them off?

IVOOE-JO
01-Jul-2022

Answer:

Dear, our strip will automatically shut off when the vehicle is off.

Question:

Will this drain my cars battery fast?

IVOOE-JO
01-Jul-2022

Answer:

If you leave your car and the car doesn't shutdown the 12v then yes. It will drain your battery.