$27.48 – $30.49
LED car interior strip lights. This is about one set of decoration light, including 4 pieces lights one cigarette lighter or usb and one remote control. Simple design for you a beautiful, exotic and romantic interior. Wireless IR control, change the color as you wish.
Romote Control and APP Control 2 types;
Wireless music control 7 color RGB car interior lights kit;
High quality RGB LED strip lights, waterproof, anti-collision, anti-corrosion;
Also comes with music control mode, makes your car more attractive.
Description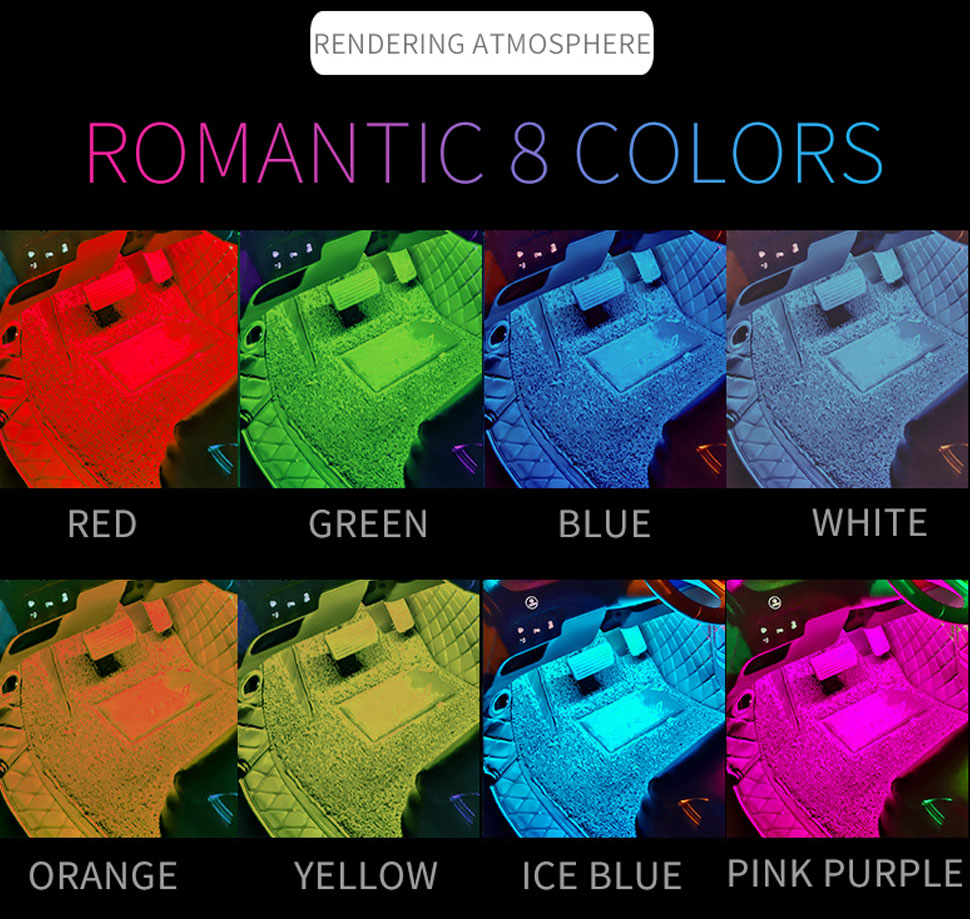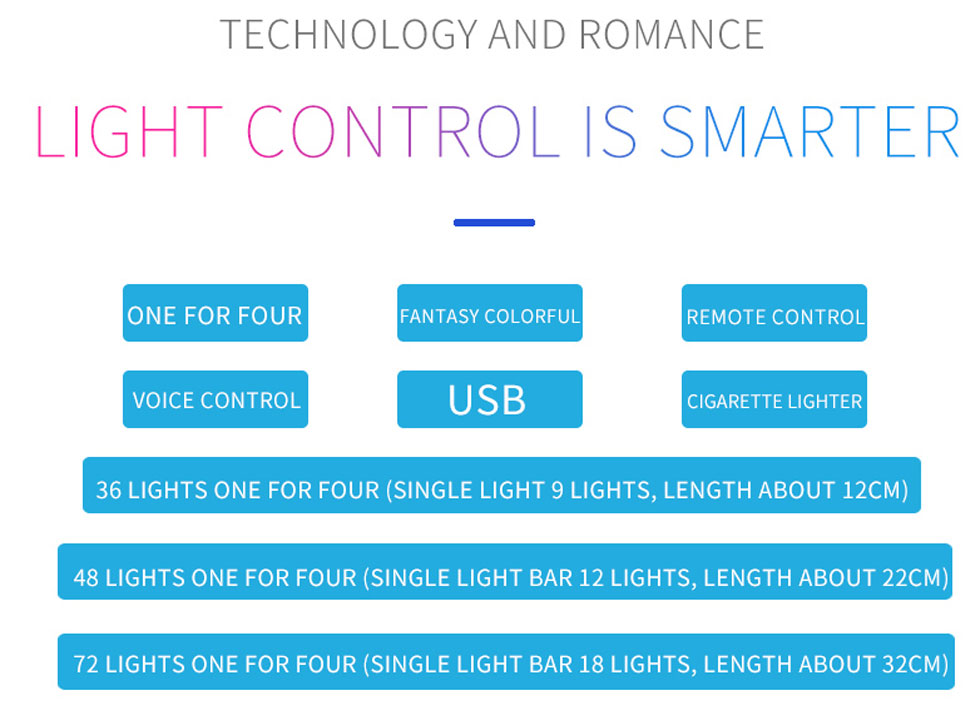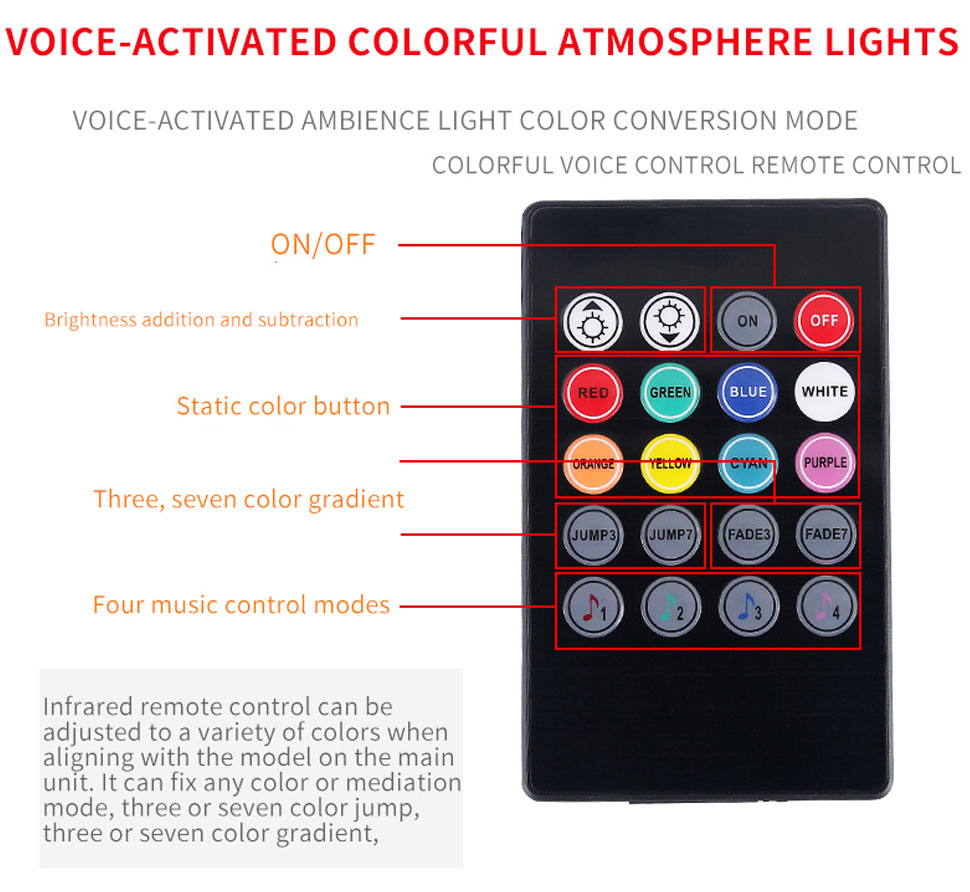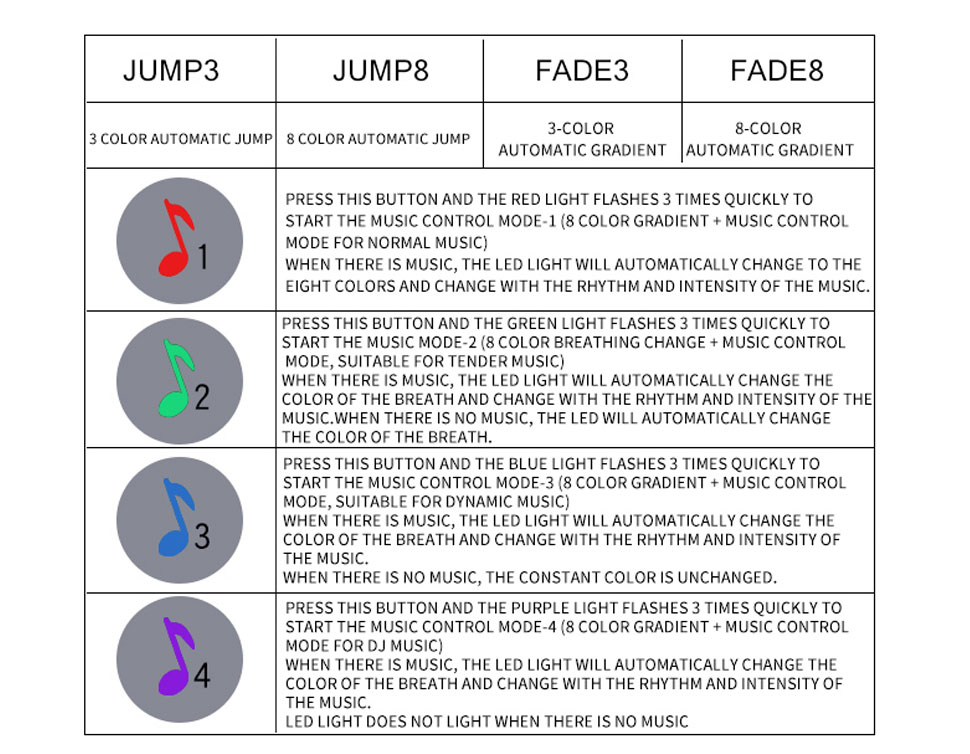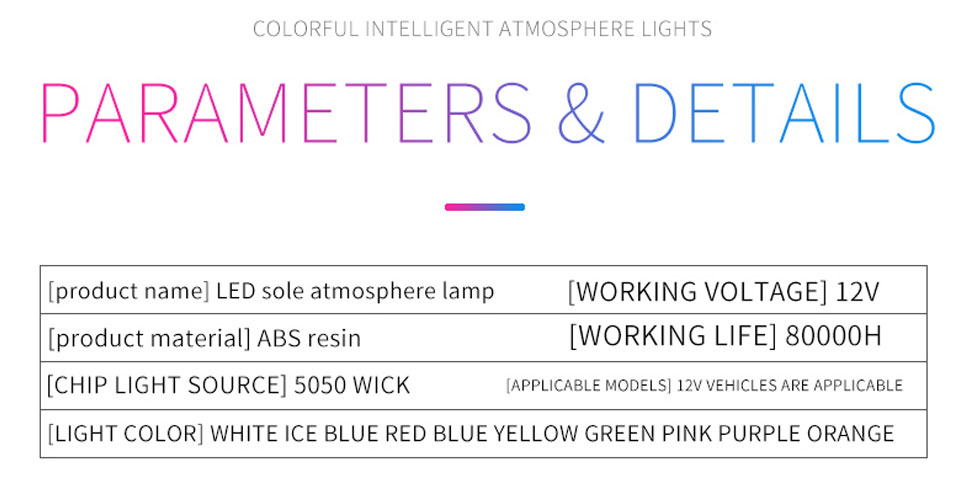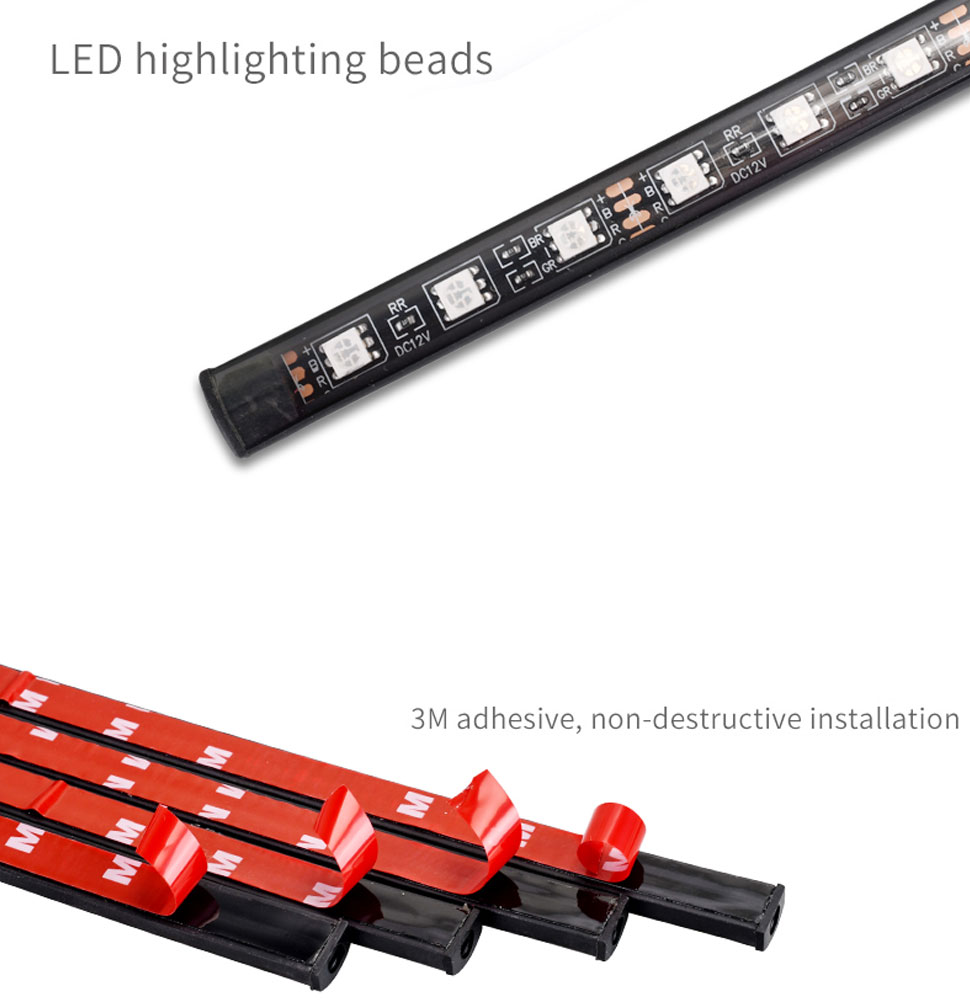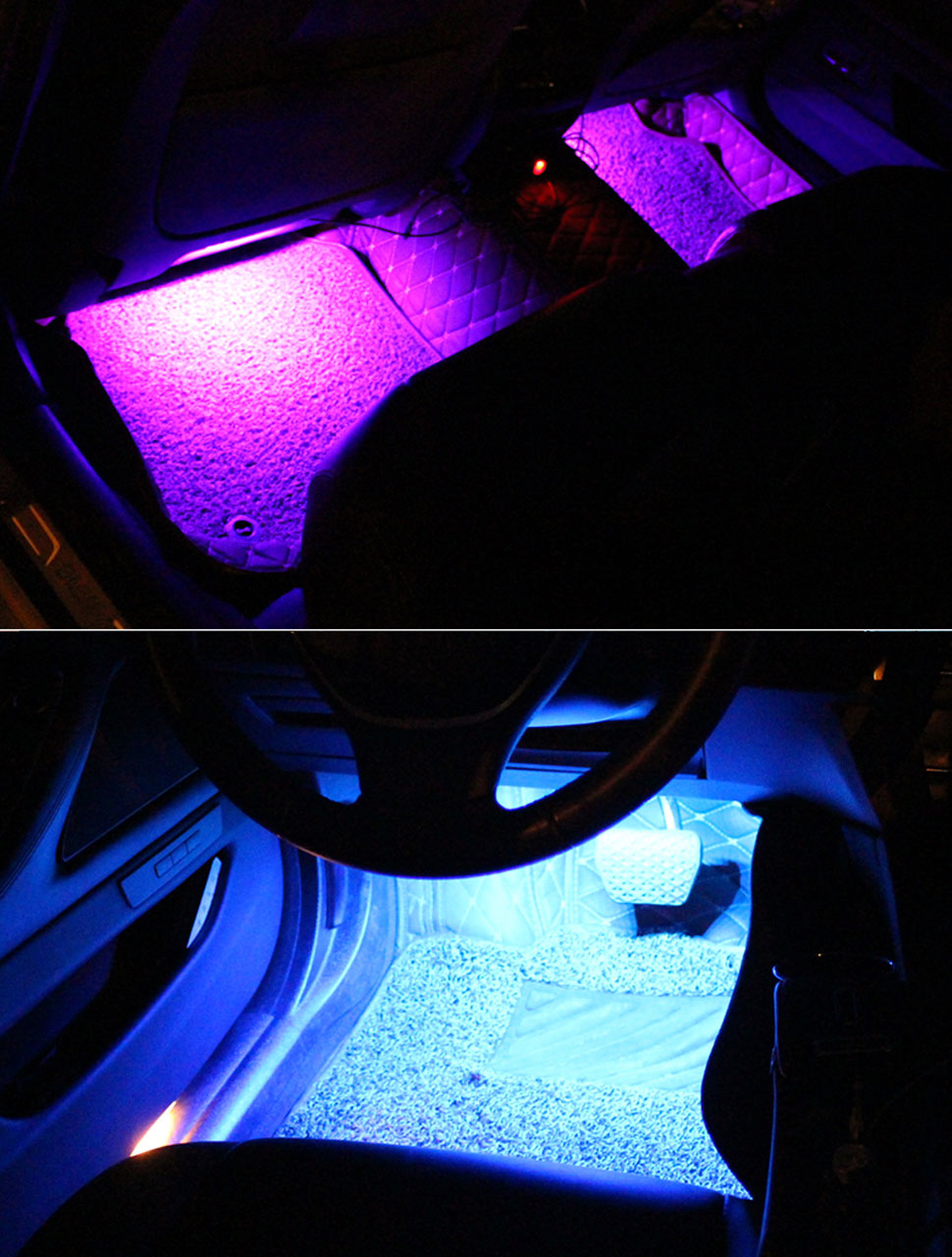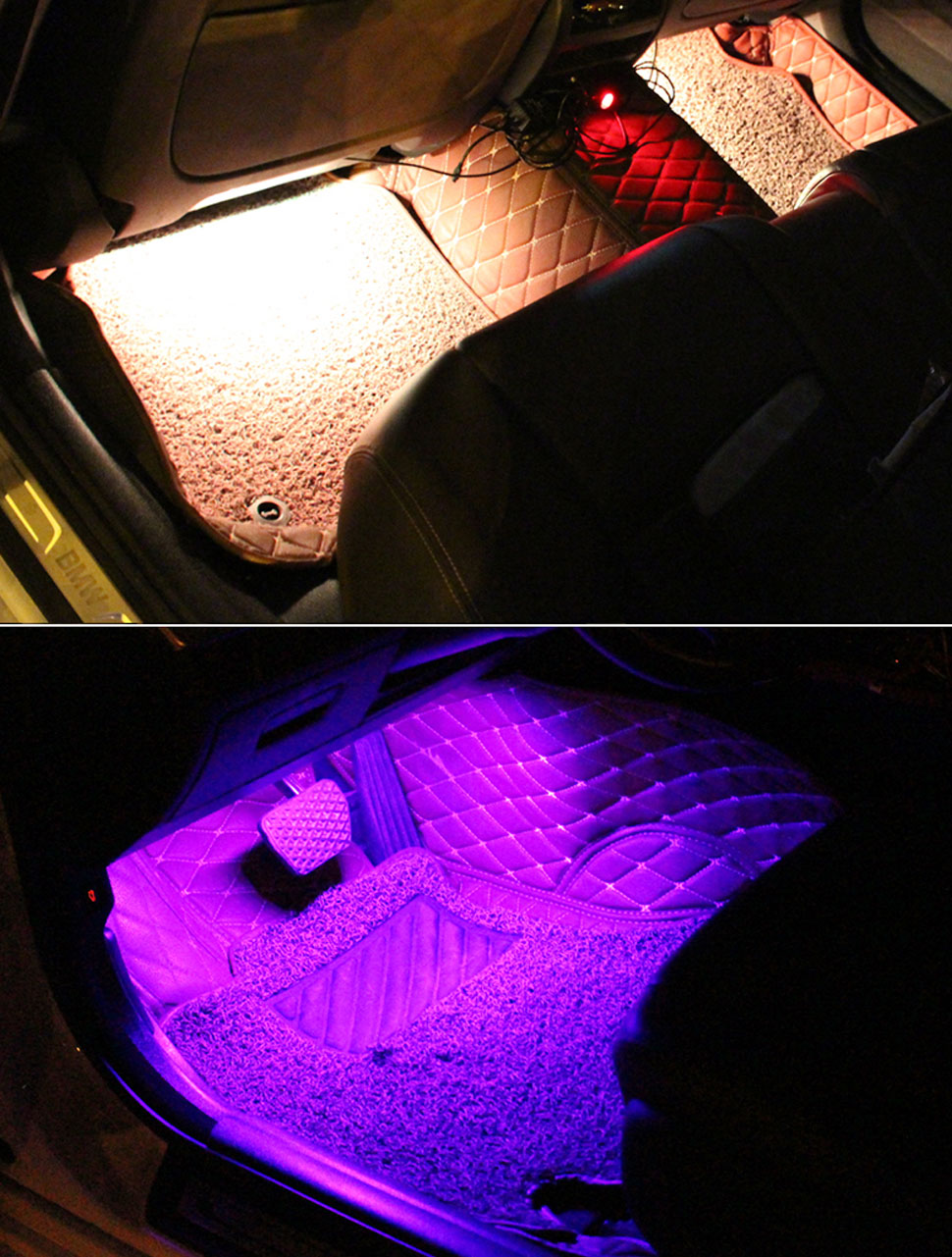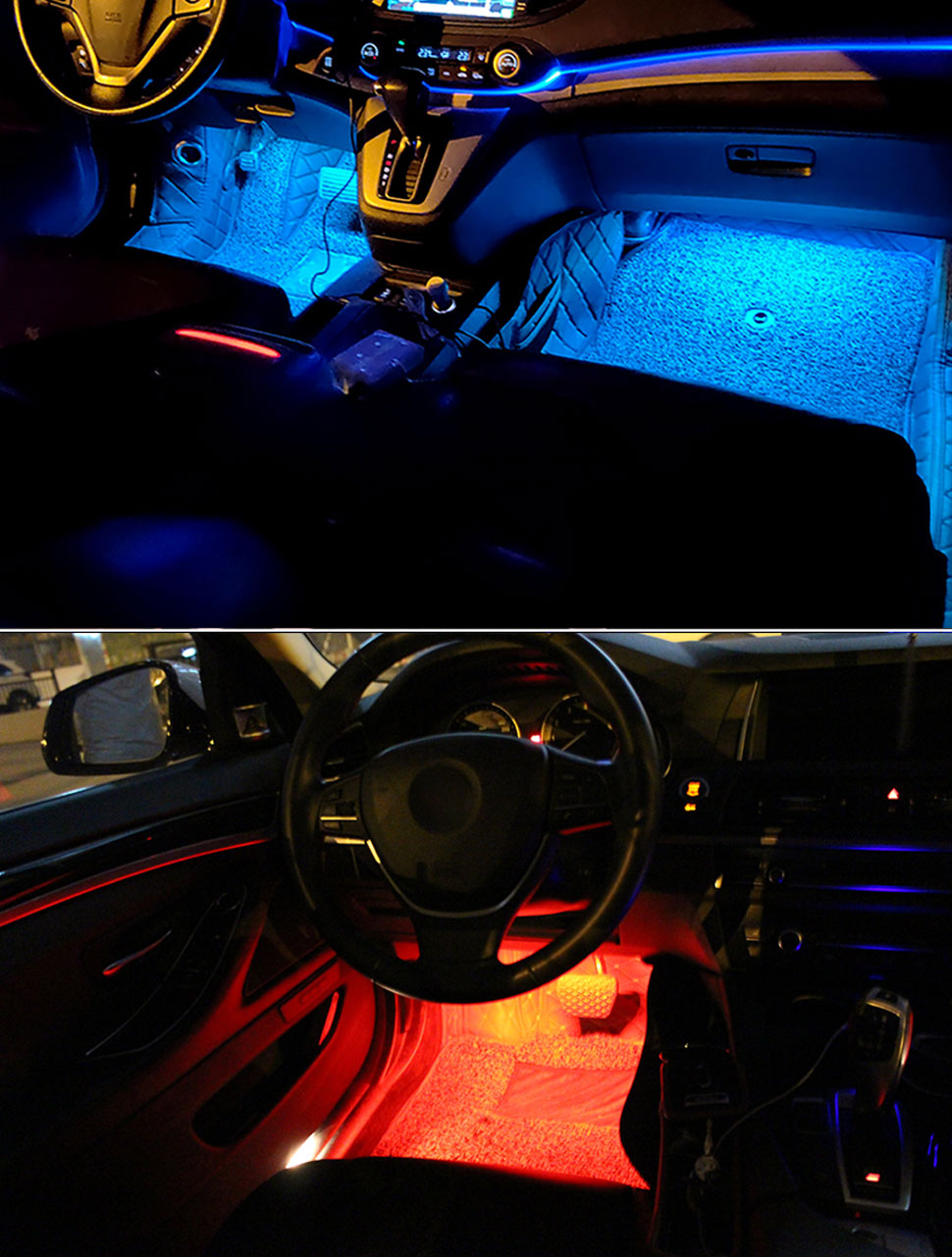 13 reviews for
Car Interior LED Lights Strips Wireless
---
03 Customer(s) recommended this item
Reviewed by 12 customer(s)
These car lights are actually very beautiful to have inside your car, especially at night. The sticky adhesive on the back of the lights are sturdy enough to adhere to most flat and smooth surfaces (just not carpet or upholstery). As for the "remote control" it is an app you download to your phone, and even then the app is kinda weird and hard to set the lights to your specific colors of your choosing. But overall still satisfied with this product.

This light is so cool! It works as intended! I haven't figured out how to save my color so when I turn it on/off it will be what I want without going through the app. I'm also not sure if I could customize my own music mode colors but nevertheless its awesome!! There are so many themes/colors/modes to choose from when using the app! Its now a party in the car but doesn't distract my driving! I used it in my 2018 Mercedes Benz GLA 250 since it doesn't have the ambient lighting feature. Setup was easy but map out where u want to stick the lights before standing there with anxiety like I was lol!! My center console doesn't have the cigarette lighter. I only have one in the back and one under my a/c so cords are visible there but its not too bad. Just like charging your phone.

Pretty simple and inexpensive kit. I hard wired the LED kit behind the socket for a clean install with no wires showing. The adhesion on the double sided tape on the LED strip could be stronger, but then again the surface I was mounting on was cold (thanks to Chicago weather) So it took a minute to stick. Tucked the wires in the panels. Fired up App and let there be light!

There was plenty of wire length to get this set up in my 2016 RAV4. I decided to not install the front driver-side LED (just personal preference). The app makes it easy to set up your 'scene,' whether it's just one solid color (all I wanted this for), pulsing a choice of colors, flashing a choice of colors, or bouncing along to whatever music you have playing with its integrated microphone.

Super easy to install. I did have trouble with one of the strips. I had to buy separate adhesive tape to put on the back of it for it to stick under my passenger side. Other than that one strip, all the others stuck very well. Colors are bright and vibrant at night!
Please
login
to post questions
Question:

What if your car doesn't have the cig button?

Tim
01-Jul-2022

Answer:

This interior car light only supports power by the cigarette lighter.

Question:

Is it safe to keep them in the winter when car gets very cold?

Tim
01-Jul-2022

Answer:

Yes very safe no risk no problems it gets a little warm if you download the app and turn the brightness to 100 but that's it no problems.

Question:

Do these need to be charged or do they need to be plugged in all of the time?

Kenna
01-Jul-2022

Answer:

They dont need charged there is a switch u can turn them on and off with we dont leave ours on all the time we turn them on at night.

Question:

Is it safe when the car gets hot in summer?

Kenna
01-Jul-2022

Answer:

It all depends on where you live. For example I live in NY. Summers tend to get really hot. I've had thes lights for three weeks now and so far they are still working properly. If you live in like Arizona the adhesive would probably melt.

Question:

Does it work with 2014 toyota rav4?

IVOOE-JO
01-Jul-2022

Answer:

I have a 2004 Toyota and they work perfectly with mine. I think they will work with any car.

Question:

Do you have to unplug it every time you turn off the car ?

IVOOE-JO
01-Jul-2022

Answer:

No you don't. The lights use the 12V socket in your car. And on the 12V that the lights come with has a red power button. Press that button to turn off the lights completely. There is another power button on the control panel but that doesn't turn off the lights completely.

Question:

Do the lights automatically shut off when turning off vehicle ? Or will I need to remember to shut them off?

IVOOE-JO
01-Jul-2022

Answer:

Dear, our strip will automatically shut off when the vehicle is off.

Question:

Will this drain my cars battery fast?

IVOOE-JO
01-Jul-2022

Answer:

If you leave your car and the car doesn't shutdown the 12v then yes. It will drain your battery.