Sale!
Car Interior LED Lights Strips Wireless
$27.48 – $30.49
LED car interior strip lights. This is about one set of decoration light, including 4 pieces lights one cigarette lighter or usb and one remote control. Simple design for you a beautiful, exotic and romantic interior. Wireless IR control, change the color as you wish.
Romote Control and APP Control 2 types;
Wireless music control 7 color RGB car interior lights kit;
High quality RGB LED strip lights, waterproof, anti-collision, anti-corrosion;
Also comes with music control mode, makes your car more attractive.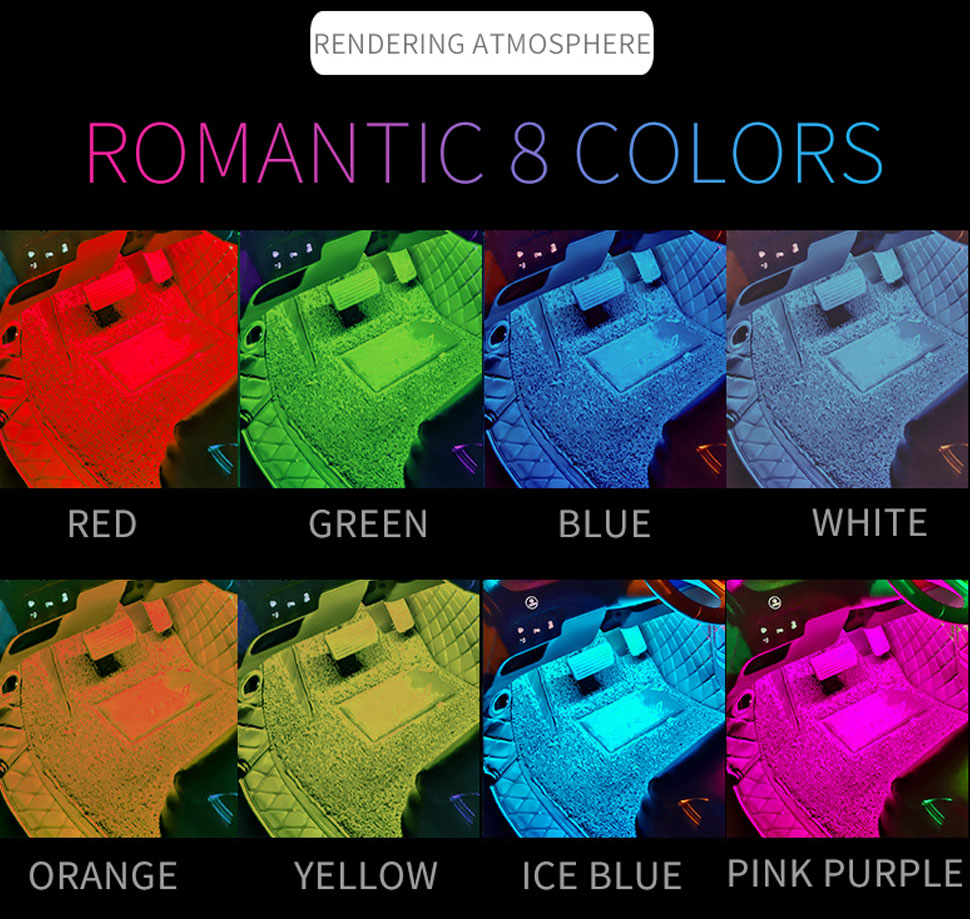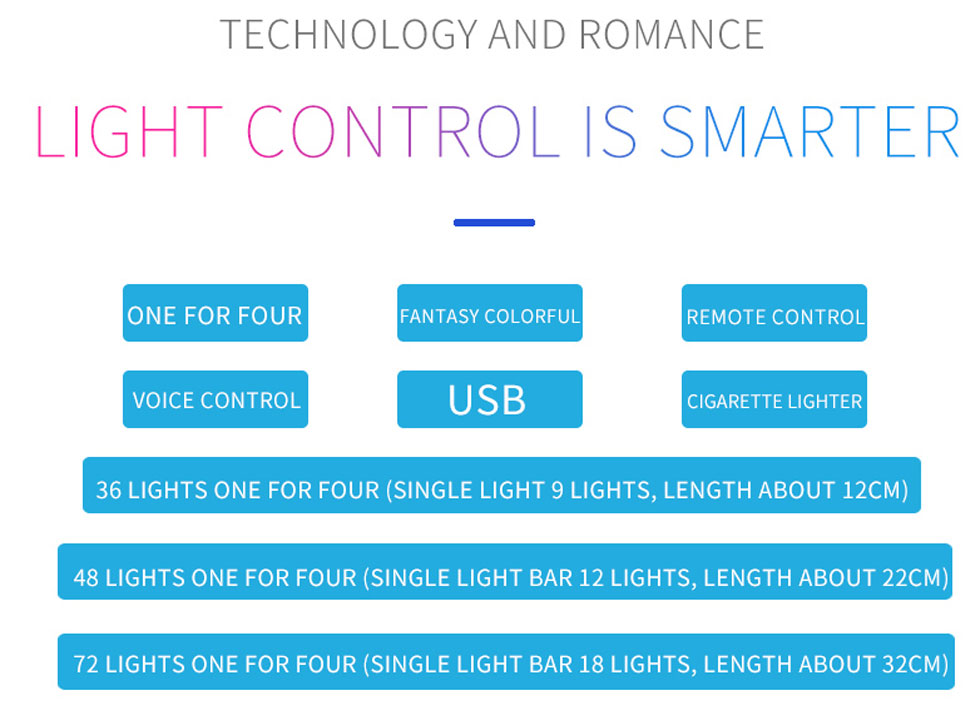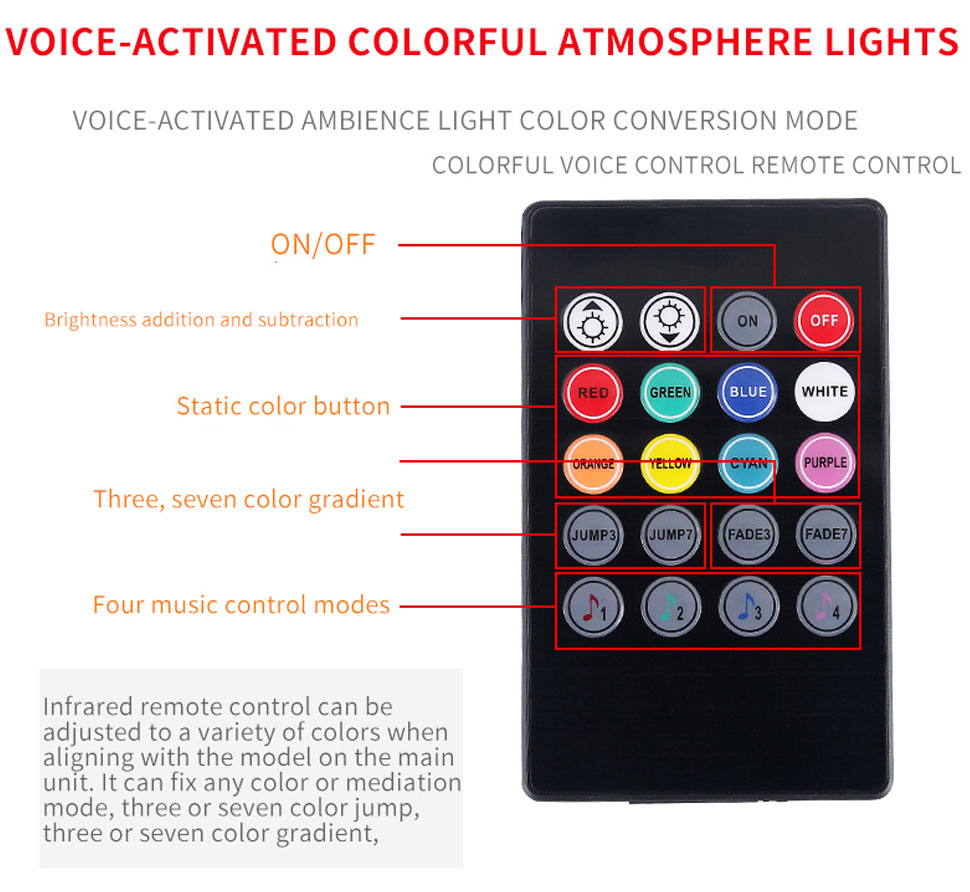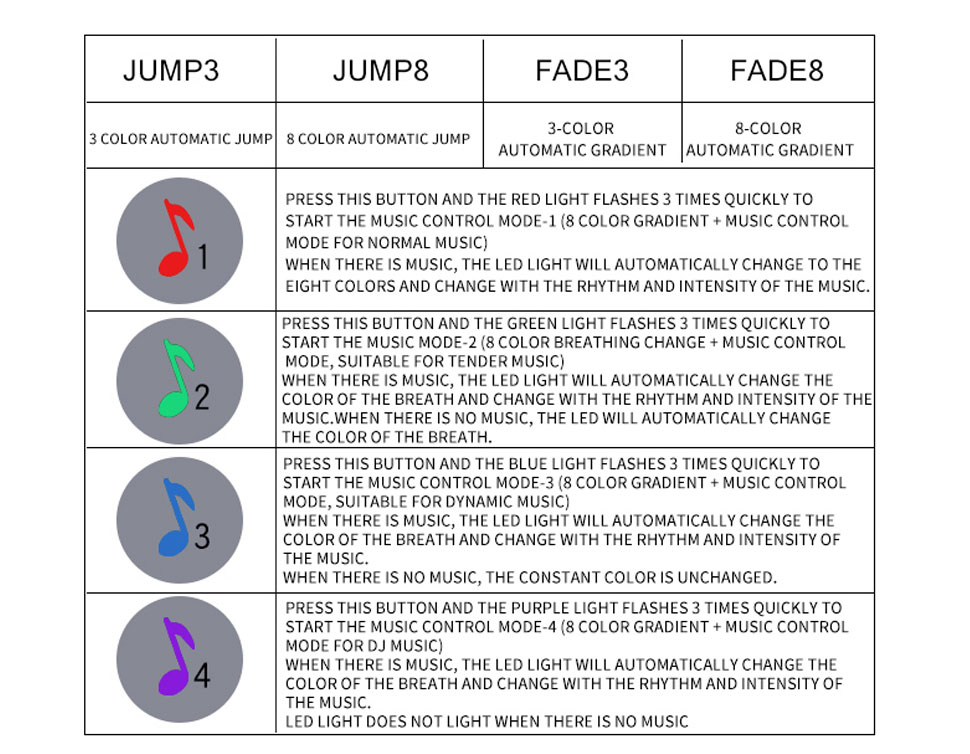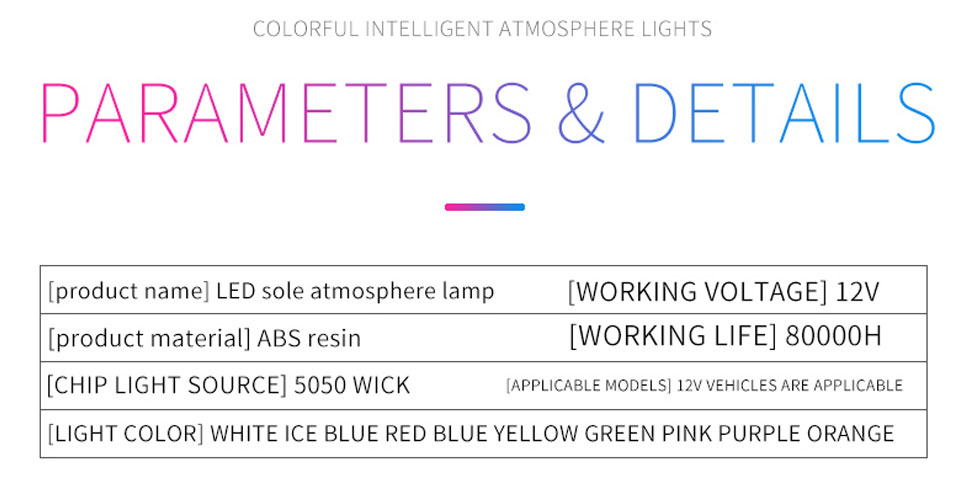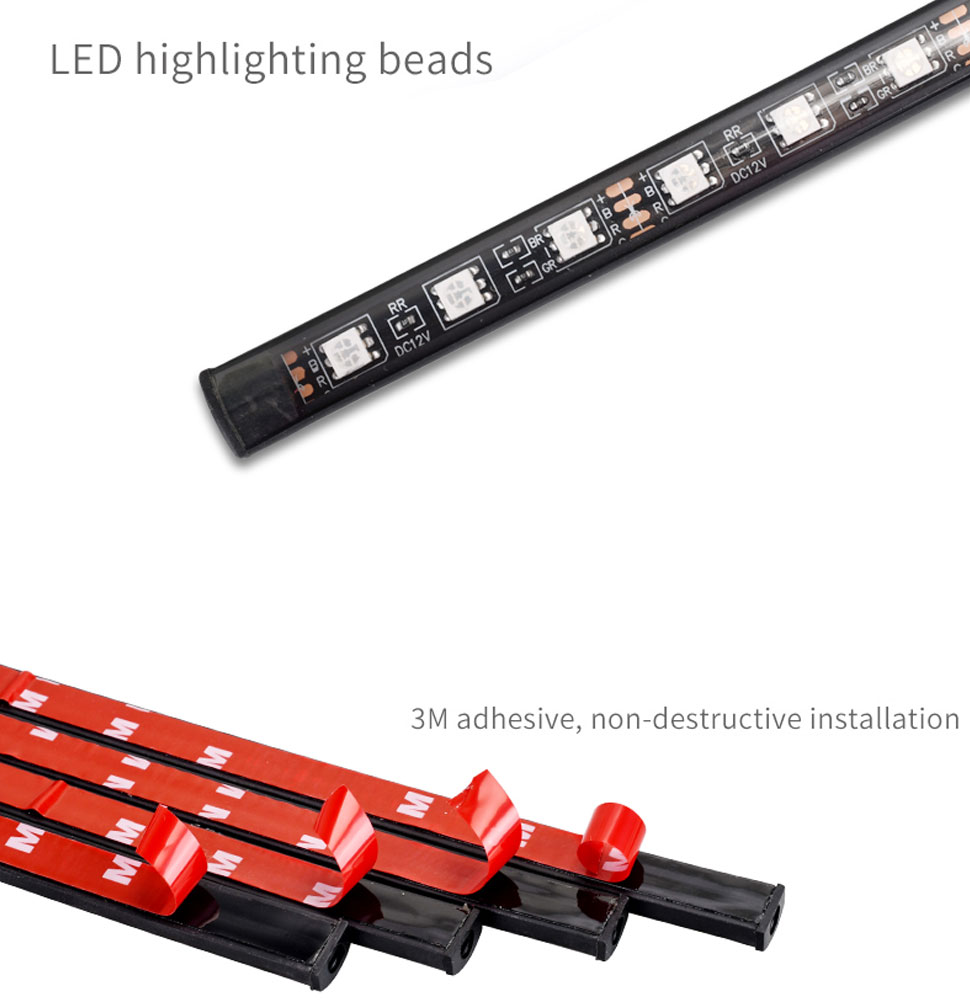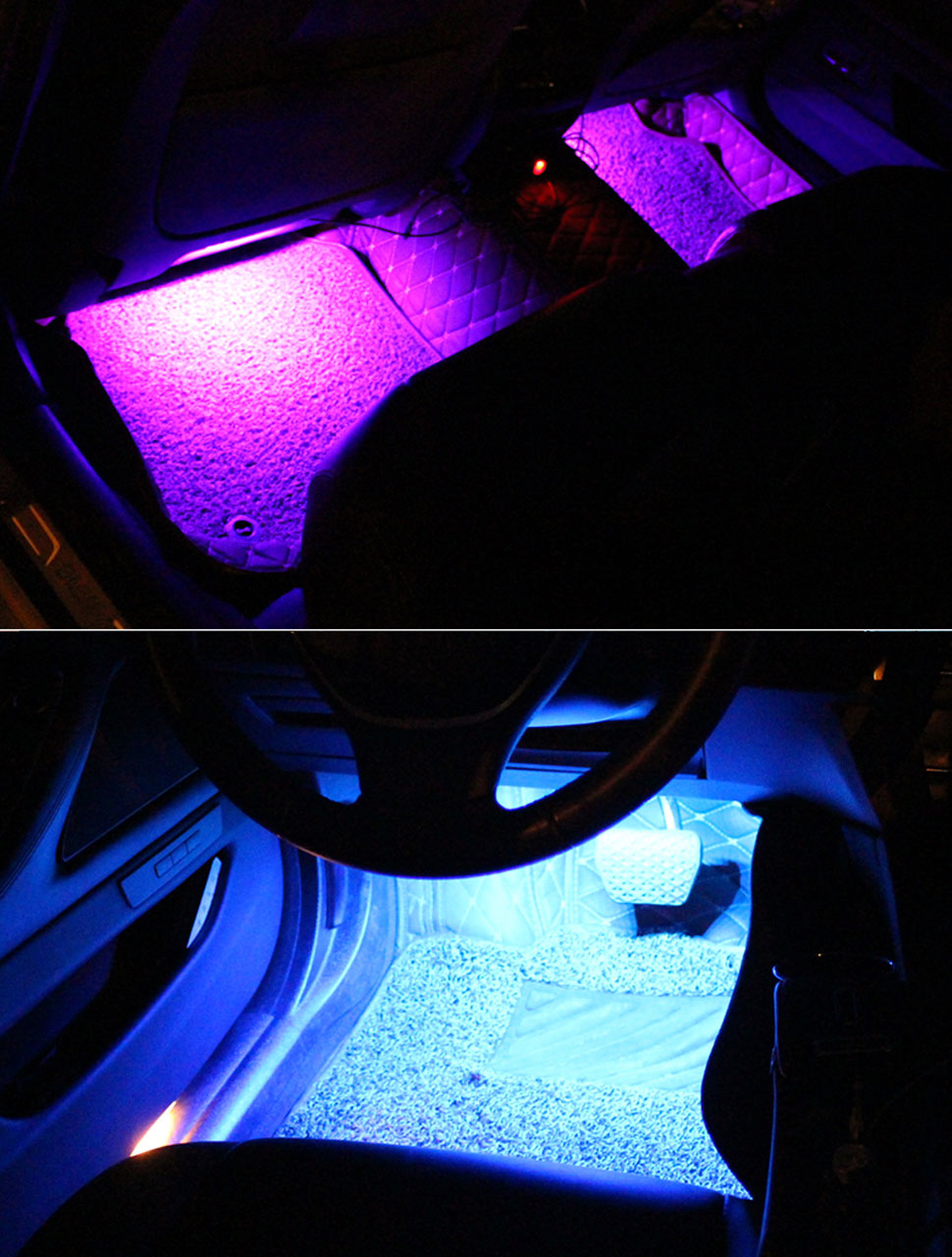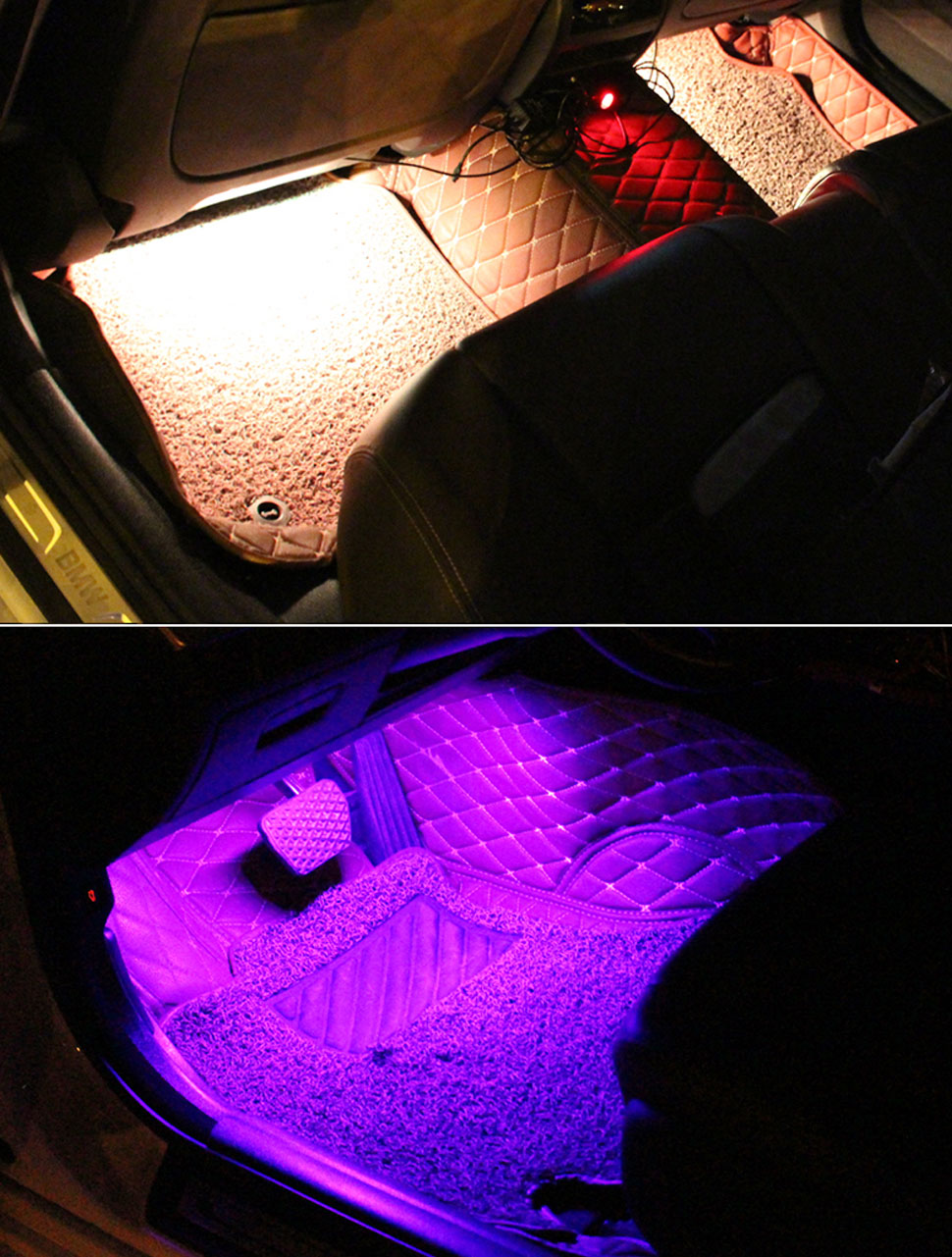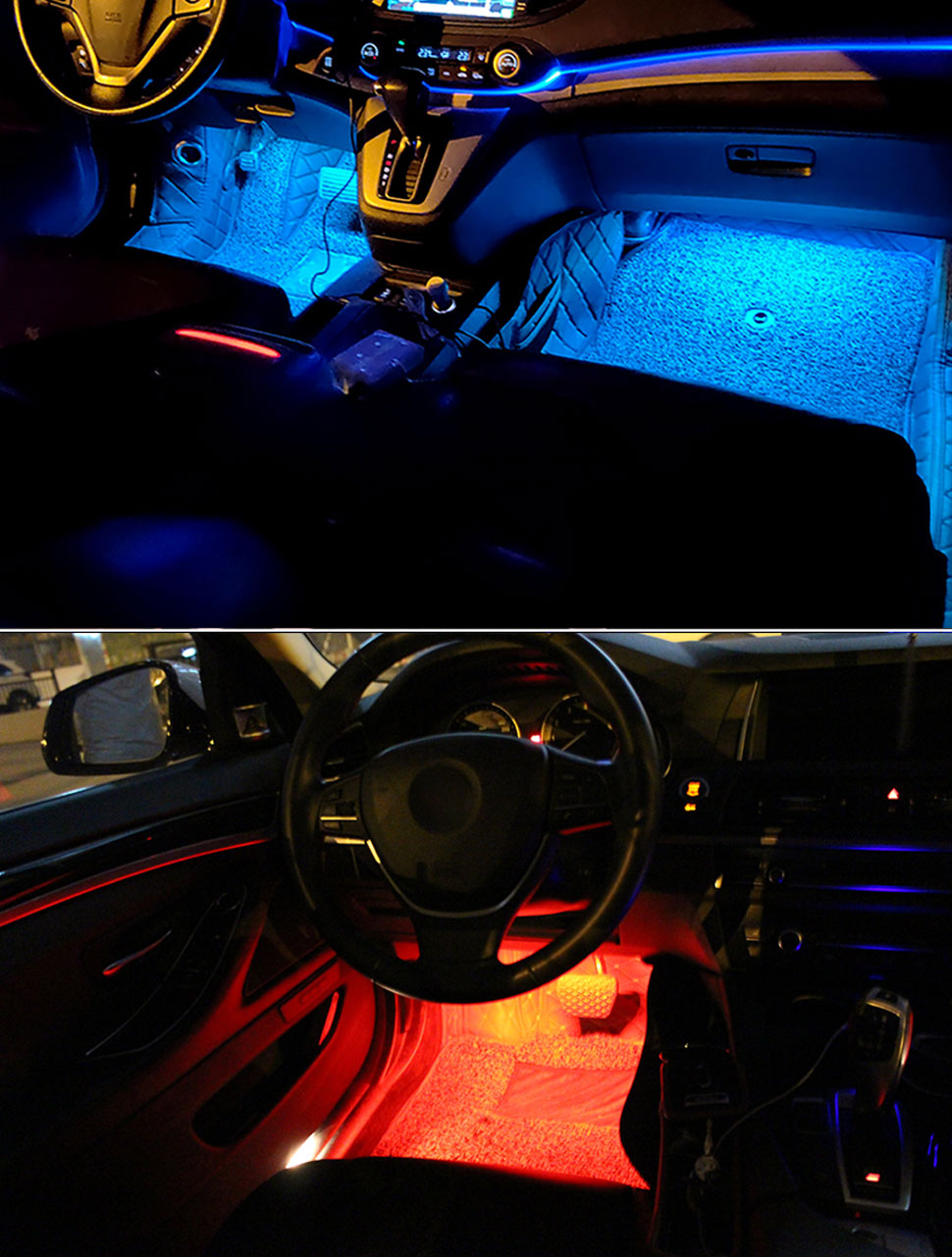 20 reviews for
Car Interior LED Lights Strips Wireless
---
04 Customer(s) recommended this item
Reviewed by 20 customer(s)
Bright and fun

I got these for my kids. They love the bright lights and you can even use it to move with the music! Kids think the car is pretty cool now hahahaha.

They are super bright snd the kit is very clean. Using the cig lighter is great idea because no hard wiring needed and you can put in another car if you want. The colors are great and the white is perfect white to match rock lights if you got them. I would for sure recommend.

Awesome lights

So I do agree that these led lights for the car are very lit but I did not know they aren't visible during the daytime but that's ok because at night time the led lights change my car into a whole different animal. People will look at your car strangely to see you with no tints having a blast in your own little disco party. I can say very easy to set up long cords and zip ties were added inbox for convenience and the adhesion is really good.

LED's Light up my life

It's the first time I buy this item. It is great. Set up is very easy, it's taken about 15 minutes. Just plug and play. The led is bright, colorful. It comes with a remote or you can download the app to control many modes. I love the way it is changing color on music mode. More thing to play around with it. I will tell everyone to purchase it.

Very easy to stick to car interior

That's the fine item. Glue tape plocs OK in most of superfices, LEDs lights kind "enveloped" in the maneable plastic coat make the beatiful light playing scenario Business is good. The tape pasted both in plastic parts (front) as that kind of carpet (rear) my Chevrolet, good grip. The LEDs are surprisingly good, wrapped in a kind of mesh plastic malleable.

These are really fun to have. My kids love having them on at night when we drive around town. The wires are long enough to have a light in each of the front seat and back seat floor boards. The music settings are hit and miss, mostly work with music that has a strong bass. Have not been able to get the bluetooth to connect through the phone, but the remote works fine so no big deal there. Fun item.